Sui Dhaaga marketing head on how film's promotion was a mix of traditional, new age ideas
Manan Mehta, VP, Marketing and Merchandising, Yash Raj Films discusses the Sui Dhaaga challenge, Varun Dhawan and Anushka Sharma's inputs and the Mamta memes.
In an industry obsessed with deifying the star, the spotlight often evades those who work tirelessly behind the scenes. The success of a film is often attributed to its face but seldom to those who constitute the spine. And so, in this column titled Beyond the Stars, Firstpost highlights the contributions of film technicians who bring their expertise to the table.
As Sharat Kataria's Sui Dhaaga: Made in India opens to good reviews and a decent box office collection, a chunk of the credit must go to the marketing team of Yash Raj Films, who put together a year-long campaign to ensure that the film gets the traction its content deserves. Below is an excerpt from the interaction with Manan Mehta, Vice President, Marketing and Merchandising, Yash Raj Films.
The promotion of Sui Dhaaga: Made in India has struck a balance between the usual rounds of TV show set visits, brand integrations, media interactions, and innovative tools integral to the spirit/theme of the film. What was your idea behind maintaining this balance?
That balance was very conscious. If you look at the film, Varun Dhawan and Anushka Sharma are playing characters. They are playing Mauji and Mamta. There is a certain honesty to them. So we wanted to bring that honesty to our marketing campaign as well. Obviously, the traditional pieces help in the reach but as far as the new age ideas are concerned, they helped convey the idea behind the film. Given the vision of Sui Dhaaga, we decided we'll focus on the whole handmade aspect and go big on visual play. If you remember, the campaign started almost a year ago on 2 October (Gandhi Jayanti) with a video announcing that there is something like this, based on the idea of self-reliance, is coming up. Then it just snowballed from there and led us to this point.
The lead actors Varun Dhawan and Anushka Sharma have taken out 40 days from their schedules to promote the film. Why was their availability a major factor in the film's promotions?
Involving actors as big as them brings a large volume of visibility with it. Obviously, we were confident of our plans but their involvement just took it to another scale. And they did not just come on board as actors but as the team itself. They were very charged about and interested in how we will take the campaign forward.
Suidhaaga.co.in sounds like a great initiative to extend the film's message of self-reliance and fair trade to a more practical, on-ground medium. Why did you feel the need to go beyond celluloid in disseminating these ideas? Do you see it as a Corporate Social Responsibility initiative?
Since we decided to be honest, we thought we might as well be honest to the grain. So if in any way we could give back to society in some small way, similar to what the film sets out to preach, we should do it. But for this to go beyond the film's market window, we wanted to collaborate with people who would take it forward. So we are confident that the website will remain active for at least half a decade to a decade. Beyond that, if our help is needed, we will be happy to provide when contacted.
As per your experience, what works best to ensure the opening day collection of a film like Sui Dhaaga? Is it its integration with other brands, appearance on reality TV shows, media interactions or innovative thematic tools like suidhaaga.Co.In and visual merchandising like the installation of logo at various prominent locations of multiple metros?
There is no formula to this. It is usually a combination of all these tools. But the idea of ensuring the first day opening has been blown into proportion. You have to recognise that not every film will get that big opening. Not every film is made for that first day collection. Some of them are slow burners.
On a scale of Hichki to Thugs of Hindostan, where will you place Sui Dhaaga: Made in India? A 60-day campaign was dedicated to Hichki because Rani Mukerji had to go out there and educate the masses about the Tourette syndrome. How did you approach Sui Dhaaga?
Forty days were dedicated to Sui Dhaaga because we came up with ideas which demanded that much time to be carried out. That was also the case with Hichki. So the length of the campaign always depends on how many and what kind of ideas we have.
Did the impact of the 'Share your Hichki' campaign give you the confidence to launch another social media campaign for Sui Dhaaga (#SuiDhaagaChalenge). What edge do celebrity social media campaigns have over other promotional tools?
The PR team came up with that idea. And yes, every celebrity comes with their own fan following. They are micro-media in their own right. If they promote the film by participating in the challenge, a fan who may not be aware of Sui Dhaaga, may get to know about the film.
There is a practise that the stars dress up as their characters while promoting the film. Since Mamta and Mauji are already so popular, why have you not taken that route? Are the videos of them getting into their characters' skin and learning the required skills a substitute for the same? 
Because that would not have been honest. That would have been caricaturish. If Varun and Anushka come out dressed as Mauji and Mamta, then that would have been trying too hard. We didn't want that.
How well have the Mamta memes complemented the word of mouth or promotions of Sui Dhaaga?
A lot! And I'm glad the trailer had that impact. The memes are a part of how the audience react to your film. And it can't be generated. It has to be earned. It has a trickle down effect.
Finally, how are you planning to approach the marketing of Thugs of Hindostan? Since Aamir Khan is a pioneer in film promotions, do you have any innovative ideas in mind?
We've just launched the trailer. We just wanted to gauge the reaction and will decide the next step based on that. Obviously, Aamir is a marketing genius. There are some exciting plans shaping up. You will get to see those soon.
Entertainment
People are celebrating the release of Ajith starrer 'Thunivu' not just at the cinema halls but also streets of France by bursting crackers, hooting, lighting smoke bombs, dancing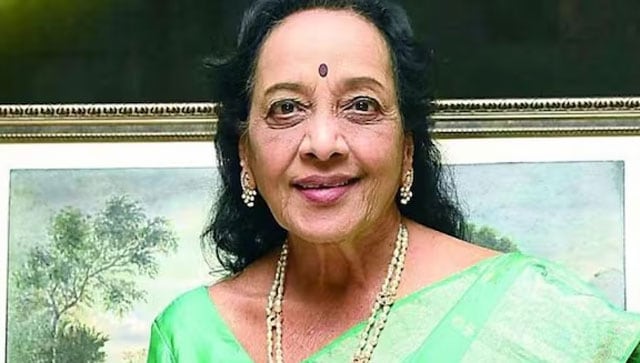 Entertainment
She had won the Filmfare award for Hindi Film 'Milan'. Some of her iconic films include 'Missamma', 'Gundamma Katha' and 'Sri Krishna Tulabharam'.