Sanjay Dutt, Priyanka Chopra's multiple biographies show the genre is publishing industry's new cash cow
The success of Sanju may increase more interest in the life of Sanjay Dutt, who has authorised an official biography after suing the publishers of an unauthorised one this year.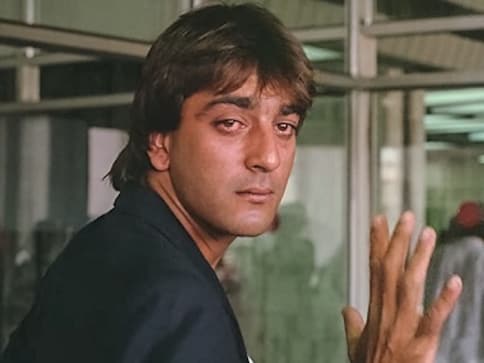 Until just a few years ago, it wasn't uncommon to make multiple films on the same subject at the same time in Bollywood. Publishing film books in India now seems to have come to a point where it has begun to emulate the world it writes about. Mirroring the four Bhagat Singh films — The Legend of Bhagat Singh (2002), Shaheed-E-Azam (2002), 23rd March 1931: Shaheed (2002) and Rang De Basanti (2006), the two wrestling films (Sultan, Dangal), the two dacoit films (Sonchiriya, Shamshera) and the handful of films on the epic Battle of Saragahi that were made simultaneously, publishing of film writing is bustling with all sorts of excitement.  
From a time when an editor of a leading publishing house passed on a Hrishikesh Mukherjee biography as another publishing house was about to release a book that explored the much respected filmmaker's oeuvre, as he felt the market was not big enough to accommodate two books on the same subject, to now when in a single month two books on Priyanka Chopra have hit the stands within weeks, along with an official announcement that the actor is also going to come out with her autobiography, the star biography has come a long way.  
So, what has happened that could be attributed to such enthusiasm in the publishing industry for film-based literature?  
For one, the combination of a growing reader base and a growing market, which, in 2016, was the seventh largest book publishing country in the world. India is one of the best places for the publishing business. According to a Nielsen Book Report, the estimated worth of the Indian book market in 2015 was approximately $ 3.9 billion but more than that, it was the 20 percent annual growth that made it the sweeter. What makes India truly unique is that it is a multilingual country and moreover, its huge 'regional' language market is virtually untapped; there are almost 16,000 publishers in India and one can publish books in 24 different languages. Simply translated, what these numbers mean is that the market is huge and up for grabs. In other words, there is enough for everyone when it comes to staking a claim for a piece of the pie and as a result, it does not matter to publishers anymore if there is already a book out there. Earlier this year, Sanjay Dutt took to Twitter and expressed his displeasure with an unauthorised biography and declared that an official account of his life would be out soon, which last heard was being pursued by a leading publishing house for a high price.
It is perhaps this sentiment that has resulted in both Bharathi S Pradhan and Aseem Chhabra coming out with Priyanka Chopra: The Dark Horse (Om Books International) and Priyanka Chopra: The Incredible Story of a Global Bollywood Star (Rupa Publications) respectively in a gap of five weeks. Even with two books already out in the market, Penguin Random House is all set to publish Unfinished, a collection of personal essays, stories, and observations by Chopra herself.
The popularity of Sanju, the film, for better or worse, has rekindled talk surrounding the life and times of Sanjay Dutt and therefore, comparison with what Yasser Usman's Sanjay Dutt: The Crazy Untold Story of Bollywood's Bad Boy (Juggernaut Books) that came out in March this year, has become a point of debate. 
Usman's best-selling book uses stories that "appeared in leading film periodicals" and "relied on accounts of credible and authoritative sources" such as people who had either worked closely with or had been associated with Dutt to come up with an engrossing account of an actor whose life more than deserves to be written about. Dutt, of course, disagreed with much of what was in the book and he wants to set the record straight. While people might pick up the 'official autobiography' considering the source, there are rumours that one more 'major' publishing house is planning yet another book without the authorisation of the actor. 
Beyond the standard industry factors that would constitute for a sound decision, the interest in films or film personalities or the general newsworthiness too plays an important role in driving the powers be within Indian publishing. Every publishing house needs to have a list of the usual suspects when it comes to brand names and themes. Therefore, do not be surprised if you get to read about a barrage of books on Sridevi or something on Vinod Khanna and the likes. 
Unlike the other genres such as popular fiction or most non-fiction, biographies are largely driven by the brand attached, for it makes marketing or positioning of the book that much easier. It is assumed that the weight a name carries, think Sourav Ganguly, Hema Malini, et al, would be more than enough to assure eyeballs and numbers in terms of sales, of course.
But that might not be true, as the presence of a brand name does not necessarily translate into bigger sales. One of the fast-selling titles in the recent past was Rishi Kapoor's autobiography Khullam Khulla: Rishi Kapoor Uncensored (co-authored by Meena Iyer) that in all probability, has sold upwards of 50,000 copies, which for a film-crazy nation such as India is hardly anything. Irrespective of how one looks at the developments in the publishing world or Bollywood's newfound fascination to pen their stories one way or the other but not on the screen, these surely are interesting times. 
(Also read: Will Sanju's box office success impact Sanjay Dutt's upcoming releases? actor's former directors weigh in)
Entertainment
The concluding part season of Lucifer is well-paced, well-written, and follows what the past one-and-a-half seasons have set up quite beautifully.
Entertainment
In a letter addressed to the Maharashtra chief minister, FWICE said an extension of the statewide lockdown will be a "setback" for producer and daily wagers, who have no other means of income.
Entertainment
Christina Ricci has previously collaborated with The Matrix 4 director Lana Wachowski on 2008 movie Speed Racer.