Coffee With D movie review: A disaster riding on Dawood Ibrahim, Arnab Goswami's coat-tails
The acting in Coffee With D is awkward, the sets are tacky, the production quality is amateurish, the editing is haphazard and the writer's understanding of the functioning of the media is non-existent.
If you make a lousy film and call it Coffee With D, you do not deserve better than a lazy review playing on "D" and other letters of the alphabet. Director Vishal Mishra's tale of an Arnab Goswami clone trying to land a television interview with India's most wanted underworld don is not B-, C- or D-grade. Z is too high a rating for it.
Radio and television star Sunil Grover — best known for playing Gutthi on Comedy Nights With Kapil and now multiple characters on The Kapil Sharma Show — takes on the role of a chap called Arnab Ghosh, whose obnoxiously aggressive journalistic style prompts his boss to shift him from a nightly prime-time slot to an early evening space reserved for a cookery show. The only way he can save his job is to do something sensational that will turn the channel around.
Never mind what the rest of the story is. The acting in Coffee With D is awkward, the sets are tacky, the production quality is amateurish, the editing is haphazard and the writer's understanding of the functioning of the media is non-existent. This film is an insult to the word cinema, and to spend too much time reviewing it would be an insult to my profession, so let me give Coffee With D the cliched critique it deserves by scanning the thesaurus for adjectives starting with D that can be applied to it. Here goes:
D for Disastrous.
D for Dismal.
D for Doomed.
D for Dreadful.
And oh yes:
D for Dammit, why did I waste 2 hours and 3 minutes of my precious time watching this nonsense?
Coffee With D clearly thinks it is funny, gutsy and insightful. What it is instead is unfunny and of poorer quality than what a smart kindergarten kid might write. Why am I stopping at D alone? There are other letters that throw up words suited to the emotions this film incites:
A for Abhorrent.
A for Appalling.
A for Atrocious.
A for Awful.
G for Ghastly.
H for Harrowing.
H for Heartbreak because three of my favourite character actors from Bollywood agreed to star in it: Zakir Hussain as the gangster the film refers to simply as D, Pankaj Tripathi as his sidekick-in-chief Girdhari and Rajesh Sharma as Arnab's boss Roy. Why, doston, why?
There's more:
H for Hideous.
H for Horrendous.
H for Horrid.
H for How weird that "Bombay" is one of the words muted in the film!
R for Revolting when it makes unthinking remarks about rape and bomb blasts.
R for Ridiculously bad.
D for Dawood, the name the film does not have the guts to use.
E for Etcetera etcetera.
Seriously, I am not being clever here to elicit some laughs. The fact is there are thousands of extremely talented people out there who do not get good breaks in films and theatre because they do not have the right contacts, or fortune has not favoured them, or they could not find the money to fund a potentially solid project. Knowing this reality, it is infuriating to learn that a producer actually backed this bag of garbage in its entirety. Coffee With D made me angry because it has managed to come to theatres and get good time slots in prime halls despite being a zero, while some excellent small films never manage a theatrical release.
D for Damn you cosmos, for allowing this injustice.
This is not a film. It is a waste of time.
Footnote about the rating: The one star you see at the start of this review is far more generous than I intended to be. Our software does not permit less than one star. The rating I actually gave this film is -25 stars.
Find latest and upcoming tech gadgets online on Tech2 Gadgets. Get technology news, gadgets reviews & ratings. Popular gadgets including laptop, tablet and mobile specifications, features, prices, comparison.
Entertainment
Do you wonder whether watching a covert chase sequence at 1.5x speed shoots up the thrill? It does not.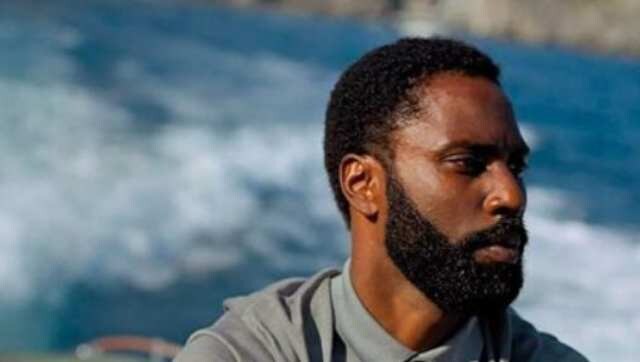 Entertainment
Tenet represents a dangerous gambit in the age of COVID-19: a blockbuster so must-see the studio hopes audiences will risk infection and death just to catch a glimpse of its brilliance. But in the end, Tenet is just a movie, as it was always going to be.
Entertainment
Nimic's central theme of identity may lead to severe existential crisis, but perhaps that's the crowning jewel of the twisted pleasures of a Yorgos Lanthimos production.