Black Panther box office report: Film rockets to top spot in North America with record-breaking earnings of $242.2 mn
Disney's Black Panther gets off to a terrific start in the North American box office, rocketing to the top spot with record-breaking earnings of $242.2 mn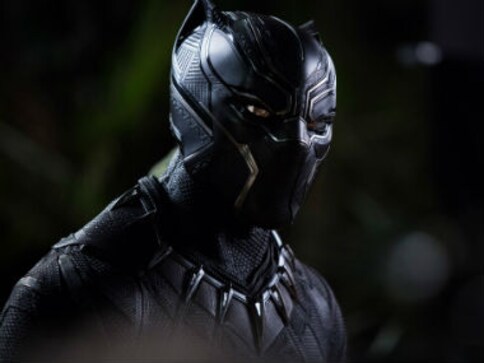 As the US kicked back for a long weekend, Disney's Black Panther got off to a superhero start in the North American box office, rocketing to the top spot with record-breaking earnings of $242.2 million, industry data showed on 19 February.
According to figures from industry tracker Exhibitor Relations, the highly-anticipated 18th entry in the Marvel Cinematic Universe earned $202 million over the weekend — exceeding predictions of $170 million.
A new record Monday take of $40.2 million in the US pushed Black Panther's staggering earnings even further beyond the previous record-holder Deadpool's 2016 Presidents' Day weekend mark of $152.1 million.
Its performance overseas brought the global total to $426.6 million, which is already more than Marvel's Captain America: The First Avenger (2011) and The Incredible Hulk (2008) made during their entire theatrical runs.
The film, from Disney-owned Marvel Studios, features a star-studded, almost entirely black cast led by Chadwick Boseman as the first non-white superhero to get his own standalone movie in the franchise.
Starring alongside Michael B Jordan and Lupita Nyong'o, Boseman plays the titular superhero also known as T'Challa, king and protector of the technologically advanced fictional African nation of Wakanda, an affluent, never-colonised utopia.
Its various achievements include the second-largest four-day domestic opening weekend of all time, behind Star Wars: The Force Awakens ($288.1 million) and just ahead of Star Wars: The Last Jedi ($241.6 million).
Its three-day opening breaks the record for February and is the best ever for an African-American director.
Entertainment
Beyond its artificiality and some confused moral messaging, Kartik Aaryan is both adept and chilling in and as Freddy.
Photos
Malaika Arora's house is everything that reflects her as a person - Glamorous, Comfortable, Warm and Sleek. Viewers now get an opportunity to experience the star's widely popular sense of style starting from her wardrobe picks to her most-trusted home decor items.
Entertainment
Kartik Aaryan & Alaya F's Freddy is streaming on Disney+ Hotstar.