Bigg Boss Telugu 2, week 7 updates: Contestants talk to loved ones; Syamala, Nutan re-enter competition
Bigg Boss Telugu season two's tagline 'Babai isari inkocham masala (This time with more spice)' truly came to life this week with the never-ending twists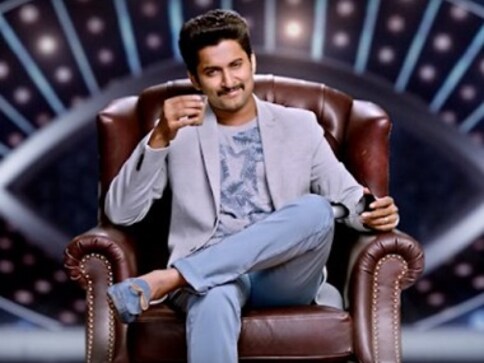 Bigg Boss Telugu season two's tagline 'Babai isari inkocham masala (This time with more spice)' truly came to life this week with the never-ending twists. From wild card entries to to voting lines being reopened for evicted contestants, it was an eventful week for the Telugu audience.
Pooja Ramachandran, popular SS music VJ and actor entered the house slyly after Nani's weekend stint at the end of week six. But that's not it. The major twist or rather announcement for the upcoming week happened only after that.
The week began with housemates nominating each other and Nani surprising everyone with an AV. The host announced that there would be no eliminations this week, but voting will still happen for the ex housemates. Sanjana, Nutan Naidu, Keeriti, Tejaswi and Syamala participated in the race which ended with Syamala and Nutan Naidu sweeping the votes.
Pooja's wildcard entry and the Syamala and Nutan's comeback wasn't the only thing that grabbed eyeballs; a lot of drama went down in the house too.
Here's how the Bigg Boss housemates survived week seven, made new friends and touched old enemies.
Egg to Egg Nominations
The week started with housemates breaking eggs on each other's heads to reveal the person they wanted to nominate. After every housemate nominated two contestants and post Kaushal's defensive arguments, Ganesh, Kaushal, Sunaina, Nandini, Amit and Babu Gogineni were nominated. Although the audience was told not to vote, the housemates had no idea. Kaushal once again raised concerns about being targeted while his nomination of Babu ended on a controversial note. The actor accused Babu of speaking ill of director SS Rajamouli which he considered quite offensive and went on to nominate him for the same.
You Have a Caller
The tasks of the week began on an emotional note. All housemates got a chance to talk to their family via this task, but the trick was to guess who the call was for. While most of them succeeded in guessing the housemate with valuable clues and inputs given by family members, Nandini, Sunaina and Ganesh missed the opportunity. Pooja on the other hand was responsible for filling up the talking meter, so that housemates could receive more phone calls. The wild card entrant proved to be quite a performer by completing every task assigned to her.
The task also left quite a few members emotional. Both Amit and Kaushal were teary eyed as they spoke to their wives and kids after more than 50 days and others like Geetha and Babu put out their romantic side for their spouses.
Geetha and Babu at loggerheads for captaincy
Captaincy contenders became statues this week to win the post. Samrat, Amit, Geetha and Deepthi competed for captaincy after acing another task in which they had to impress Pooja, who was dressed like a paan-seller. While most of the task went smoothly with housemates trying in to get down the participants down, things got ugly in the end. Babu's trick led to Deepthi stepping down. Kaushal clearly pushed Amit and Samrat from their posts.
The atmosphere in the house changed after Geetha's opinion on Babu's strategy for the game was not taken well. The Telugu audience saw an angry Babu lash out at Geetha for using his name and creating groups. After levelling allegations against one another, Babu angrily said he wanted Kaushal and Geetha out of the house. An angry Nani schooled Babu regarding these issues in the weekend episode.
Petty Luxury Budget
The house was divided into three teams for the luxury budget task with each team vying for the groceries for the week. Kaushal, Deepthi and Nandini happened to win the task by collecting the most number of perfume bottles from the swimming pool. But things got out of hand after Kaushal was doubted to raise concerns about sharing the winning groceries. While most housemates assumed that everything is for the house, a heated discussion was started by Tanish which continued between captain Geetha, Babu and Kaushal led to Samrat, Tanish and Babu backing out from the week's luxury budget.
While that was the lowdown on the week that was, all eyes are now on Syamala and Nutan to enter the house. Sunday saw Nani announce that all housemates were safe but left them guessing on who received the humongous number of votes.
Explainers
Many years ago, thousands of people would throng Mumbai's famous Brabourne Stadium to hear eminent lawyer Nani Palkhivala's analysis of the Budget in the evening. His quick wit and ability to make dry and difficult topics like taxation and economic policy attractive to people from all classes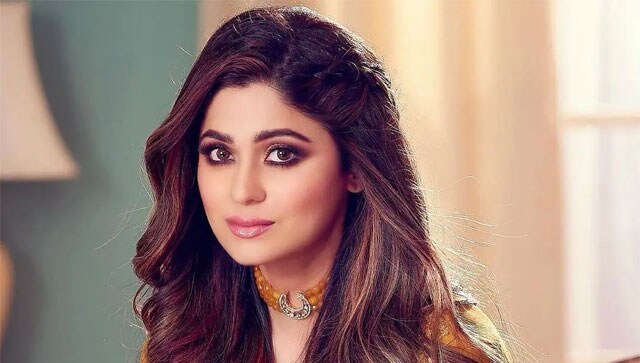 Entertainment
Shamita Shetty has been away from the big screen for a while now. She did participate in the reality show Bigg Boss thrice over, and now has a film coming up called The Tenant. And in an exclusive interview with Firstpost, spoke about her film, battling depression and much more.
Entertainment
The reports of Tina exiting the house started making rounds on the internet after a paparazzo account tweeted about the same.