Big Little Lies: HBO's star-studded new drama is more than just chick-lit and mommy wars
It all begins with the sound of heavy breathing, like somebody gasping. We don't quite know if it's pain, passion, or panic.
We soon find out that there's been a murder (we don't know the identity of the victim yet) at a fundraising event at a school called Otter Bay in picturesque and gleaming Monterey, California. The rich coastal facade of suburban perfection has been shattered; through police interrogations and salacious remarks about both the dead and the alive by a gossipy Greek chorus consisting of the parents of Otter Bay, we know that this isn't just murder — there's something salacious, scary, and unnerving lurking beneath the rich lives of Monterey's elite. There's a gaggle of beautiful, successful, and scorned wives, their loving husbands and douchey ex-husbands, their precocious kids and sullen teenagers, the images and self-perceptions everyone tries to uphold, their rivalries and friendships, and the messy lives of the uber-rich and the friends they make.
Big Little Lies is an unusual TV show — it starts out as a guilty pleasure (somewhere between Desperate Housewives and Revenge) but steadily unveils itself as a darkly humorous commentary on important (and heavy) matters like marriage, spousal abuse, and bullying. Two episodes in, with or without that Oscar worthy starcast, I'm hooked!
Based on Australian writer Liane Moriarty's book of the same name, the television adaptation of Big Little Lies was a long-awaited one. Moriarty's light and breezy writing style, her heavy references to stilettos and pink fizzy drinks (I like to call them "champagne metaphors"), and dialogues such as "We're doing a petition to ban parents from sending in cupcakes for the whole class on their kids' birthdays. There's an obesity crisis." ensured it was tailor-made for TV. Created, written and produced by David E Kelley (the legendary creator of Chicago Hope, Ally McBeal, The Practice, Boston Legal) and directed by Jean-Marc Vallée (who directed Reese Witherspoon and Laura Dern in the film Wild, and both of whom star in Big Little Lies,), the HBO miniseries is set to be seven episodes long. Which seems like the perfect length of time to do justice to Moriarty's roughly 400-page book.
The setup is deceptively idyllic: Madeline Martha Mackenzie is your regular type-A, intimidating, young mom (she's funny, sarcastic, and wants to do good by people; blonde, rich, and well-dressed, she's what you'd imagine Reese Witherspoon to be like, so it's almost uncanny to see Witherspoon play herself the role). She lives in a beach-facing villa straight out of Home & Design with her loving husband Ed (the most perfect version of the already-too-cool Adam Scott, Ed is a super-rich works-from-home business owner; and he cooks too!) and their two daughters — a too-wise-for-her-age first grader Chloe and teenager Abigail (from Madeline's previous marriage to Nathan). The thorn in Madeline's otherwise-enviable life is that a previously good-for-nothing Nathan, his new young bohemian yoga-practicing wife Bonnie (playing by Zoë Kravitz; try to think of a more suitable actor to bring to life those adjectives than Kravitz, I dare you), and their daughter, who's the same age as Chloe, have also moved to Monterey's beachside community. Celeste Wright (Nicole Kidman, in a casting so perfect it's scary!) lives the epitome of the enviable life — a highly successful corporate lawyer turned homemaker, she's the beautiful older woman with a younger, jet-setting husband who looks like Alexander Skarsgård, two boys (twins who're also first-graders), and an oceanfront home that is so ridiculously stunning you almost want to weep. Celeste and Perry (said husband) are too showily sexual, according to the Greek chorus; they have a tempestuous relationship that looks like this —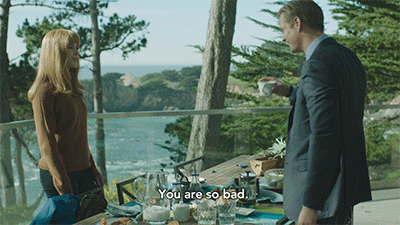 But beneath the picture perfect exterior is a darker side. Perry physically abuses Celeste — all the time. Each argument/fight they have ultimately results in them having sex, and we slowly begin to realise that Perry uses this violence and power play as the dominating trait in his marriage to Celeste. Their relationship, even in just the first two episodes, has been chilling to watch unfold. You never know when Perry will lose it, and so you're constantly afraid for Celeste. In episode two (titled Serious Mothering), when Perry slaps Celeste, she slaps him right back (which makes him even angrier and results in a marital rape scene that is horrific to watch), so you know she herself could snap at any moment.
Jane Chapman (Shailene Woodley) is new in town; a single mother to an adorable (you guessed it right) first grader Ziggy, Jane is young enough to be a nanny; in fact, one of the Otter Bay moms mistakes her for a nanny. She's from a lower middle class background; there's no beach facing home for Jane and Ziggy, and eerie flashbacks have shown that there's probably something up with Ziggy, that Jane is trying to shield him from. Why are they in Monterey? We don't know. When Ziggy is accused by a classmate, Amabella (Laura Dern's character Renata Klein's daughter), of trying to choke her (which Ziggy denies), battle lines are immediately drawn. Madeline has taken to Jane and her simpleness, and so she and Celeste (but especially Madeline) take Jane under their wing. Something's gotta give, you can feel it!
Through the first two episodes, we've seen the plot thicken, relationships confirmed or formed, and a remarkably astute observation of human emotions being played out before us. Fans of Liane Moriarty will know that there's something definitely brewing beneath the surface, and those who have read Big Little Lies will probably want to believe that the ending won't bother them as much, since they already know what it is. I'm not quite so certain. Having read the book, I'm still terribly drawn into the lives of these strong, resilient, imperfect women.
The performances of the cast contribute a great deal to this. Reese Witherspoon and Nicole Kidman are on-point with their roles. Witherspoon's portrayal of Madeline is so like the ultimate adultified version of Tracy Flick (her Type-A character from Election) that Willa Paskin of Slate wrote, "All of Witherspoon's non-Tracy Flick roles have been in conversation with Tracy Flick, murmuring something like, 'No, no, no, not you again, not yet' — until now." Kidman, on the other hand, plays the watchful and devastatingly calm Celeste with the kind of grace we've come to expect of her, but is nonetheless, fascinating (think Dead Calm and To Die For combined, and you'll know what I mean). Adam Scott and Alexander Skarsgård also seem to be doing a great job with their roles, especially given that they're playing deuteragonists to bonafide Oscar winners. The Sydney, Australia beachside setting in Moriarty's book may have been replaced by Monterey's Californian coastline, but the imagery that's formed in the reader's mind while reading the book is still perfectly conveyed by the series' cinematography. The setting, quite literally, reflects the characters — the outer beauty and perfection of their lives set against the constant inner turmoil and past traumas they're left to grapple with.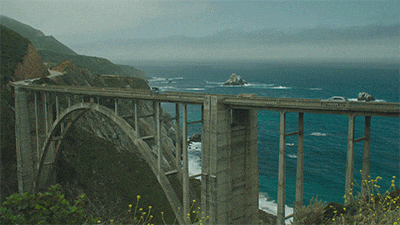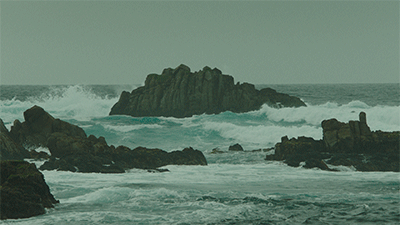 Who is dead? Who's the killer? What's up with Ziggy? Did he really try to choke Amabella? Why does Celeste continue with her marriage to Perry? Will she ever break out of the abusive relationship? What impact do the adults and their decisions have on the young, impressionable children? There are five more episodes to go, and I can't wait to find out more about these wealthy good looking people with their magazine-pretty home decor, state-of-the-art kitchens, and views of the Pacific ocean from the bedrooms and living rooms, but with the kind of problems and troubles that, to use Celeste's words from the book, "can happen to anyone!"
Updated Date: Mar 05, 2017 09:28 AM