Beyond the Clouds: Ishaan Khatter-starrer directed by Majid Majidi to be trilingual film
Majid Majidi's Beyond the Clouds, starring Ishaan Khatter and Malavika Mohanan, centers on a brother-sister relationship.
Iranian filmmaker Majid Majidi's upcoming project Beyond the Clouds is one of this year's most awaited films and made headlines recently when one of its posters was unveiled at this year's Cannes Film Festival.
Now, it has been revealed that the film will be a trilingual, with Hindi, English and Tamil being an organic part of the script narrative.
Instead of being dubbed separately, these three languages will be used in the film simultaneously. Each language has been used in those parts of the film which befit it.
"Mr. Majidi is known to the world over for his true to life style of film-making laying major emphasis on retaining the authenticity of the setting and characters. Given that the film and the three languages are thematically interwoven, he has included cast members from the specific states and towns - like from Tamil Nadu - as he wanted them to speak in their own language in its most natural form and accent," said a spokesperson on behalf of Zee Studios and Eyecandy Films to Deccan Chronicle.
It stars Shahid Kapoor's brother Ishaan Khatter and theatre actress Malavika Mohanan in the lead roles. Earlier, it was said that Deepika Padukone would play the female lead in Beyond the Clouds, but things did not work out. Mohanan is said to have been hand-picked by Majidi.
The film has been described by the makers as "a beautiful story centered around a brother-sister relationship". It marks Oscar winner Majidi's debut in Indian films and Ishaan Khatter's debut on the big screen. AR Rahman will produce the music for the film.
Majid Majidi is best known for his films Children of Heaven, The Color of Paradise and Baran. Beyond the Clouds will center on relationships and human values.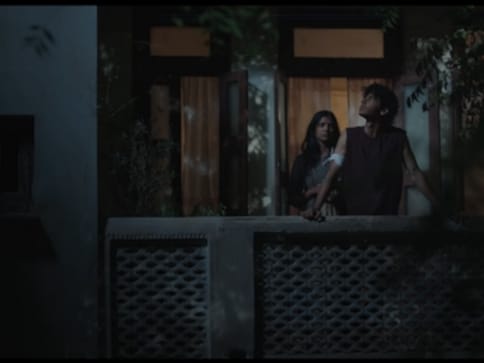 Entertainment
Majid Majidi's Beyond the Clouds will release in China on 24 May, becoming the second Hindi film from Zee Studios to hit China theatres in May, after Sridevi's MOM
Entertainment
India has so many stories to tell with its myriad of cultures and people from different milieu, said Majid Majidi. His upcoming film Beyond the Clouds stars Malavika Mohanan and Ishaan Khatter.
Entertainment
Beyond The Clouds features actor Shahid Kapoor's brother Ishaan Khatter and Malavika Mohanan in lead roles.