Best Mollywood Films 2018: The gems that redeemed a largely terrible year for Malayalam cinema
Even in what is arguably Malayalam cinema's worst year of the past decade, Mollywood has given us some of India's best cinematic works.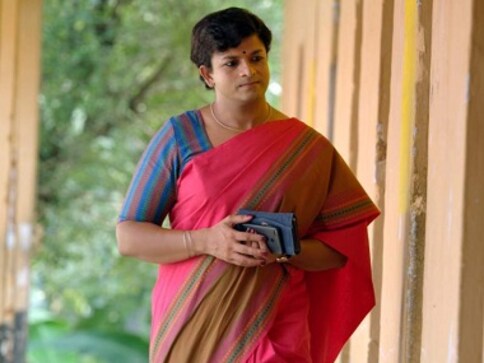 2018 was awful for Malayalam cinema. It is a measure of how great this film industry a.k.a. Mollywood is though, that even in what is arguably its worst year of the past decade, it has given us some of India's best cinematic works. Since I reviewed Sathyan Anthikad's Njan Prakashan just recently, I can't find a way to better express my feelings than in these words from that write-up: Sometimes I want to wrap Malayalam cinema in a big, warm bear hug and plant affectionate, grateful kisses on its cheeks.
This list of my favourite Malayalam films of 2018 covers theatrical releases from the last calendar year. But increasingly, there are good films not going down that road at all. Rahul Riji Nair's Ottamuri Velicham (The Light in the Room), for one, is an unnerving account of marital rape in the remote Kerala countryside, that was released directly on online platforms. Sanal Kumar Sashidharan has decided not to waste his time submitting his Unmadiyude Maranam (Death of Insane) to the Censor Board due to its politically explosive content, although that rules out a mainstream release for the film.
Nair and Sashidharan are not alone in opting for unconventional routes to the public. As technology, exhibition media and audiences change, their numbers are bound to increase, and as that happens, critics' lists such as this one too will adapt. For the moment though, this is my pick of the best Mollywood films that came to theatres in 2018:
1. Ee.Ma.Yau
The games people play around death have fascinated filmmakers for decades. In Ee.Ma.Yau., Malayalam auteur Lijo Jose Pellissery zeroed in on a son who promises his father a grand funeral despite his financial constraints, a widow publicly - and vociferously - mourning the passing of a spouse whose infidelity she privately suspected, and a daughter who cares more than even she knows.
If 2017 belonged to Chemban Vinod Jose and Pellissery as a writer-director combination (Pellissery's smash hit Angamaly Diaries marked Jose's debut as a writer), then 2018 belonged again to the duo, though this time it was Jose the actor we got to see in Ee.Ma.Yau. His deadpan take on a son for whom time comes to a standstill with the loss of a parent was one of the best performances of the year. Ee.Ma.Yau. was a beautifully shot film packed with hilarious situations and believable characters, with a wealth of insights on mortality and social pretences in a tiny fishing village by the sea.
2. Eeda
Love across class, caste, regional and religious divides has been repeatedly explored by Indian cinema, but Eeda chose to focus instead on another barrier that in this divisive age has been ending marriages and friendships across the globe: the political disagreement. The film was promoted as a Romeo and Juliet set against the backdrop of inter-party violence in Kerala. Frankly, the Shakespearean reference was redundant unless every romantic relationship opposed by rival clans is to be credited to the Bard.
Both in this context, and as a standalone story, Eeda is a well-acted, well-told account of what happens when two young people are drawn to each other despite their families being deeply entrenched in the establishments of opposing political parties. Shane Nigam was endearing as a young man from a Hindu right wing background, but the stand-out performance came from Nimisha Sajayan as a strong-willed student who discovers the hypocrisy of her supposedly progressive Communist people when she asserts herself against their tyranny. A smashing directorial debut for National Award winning editor B. Ajithkumar, and a very brave film.
3. S. Durga a.k.a. Sexy Durga
The din over the I&B Ministry's repeated efforts to stall this film on India's festival circuit almost drowned out director Sanal Kumar Sashidharan's richly layered, no-holds-barred condemnation of the patriarchal status quo and its upholders in Sexy Durga that was renamed S. Durga by the geniuses at the Censor Board. Durga of the title is an ordinary woman under siege on the streets of India and at home while the goddess of the same name is worshipped in temples and in a religious festival that runs parallel to the story of the lead couple.
The predators posing as protectors of women in the film mirror the manner in which patriarchy seeks to curb and violate women in the name of keeping us/them safe. The Sangh Parivar's campaign against inter-faith marriages in which the woman is Hindu, parochial biases, gender prejudice and violence all find a place in this deceptively simple, chilling tale of a young couple in flight, trying desperately to get a lift on a deserted road late one night.
4. Njan Prakashan
The blockbuster team of director Sathyan Anthikad and writer Sreenivasan back together again after a gap of 16 years would be reason to celebrate on any given day. That they lived up to their reputation with this Fahadh Faasil-starrer was the cake and the icing on it. Njan Prakashan follows the life of a somewhat amoral wacko called Prakashan who renames himself P.R. Akash just to be cool, refuses to practise nursing despite being professionally qualified because he does not think it's cool enough, manipulates his loved ones and takes it for granted that those around him will never be as conscienceless as he is. Life teaches him better through the vehicle of three tough-as-nails women in this slice-of-life saga narrated with Anthikad's signature natural ease.
Emerging new talents are always a joy to discover, but there is nothing quite as enjoyable and reassuring as finding that a stalwart retains his touch.
5. Koode
Of the present generation of Malayalam directors, not many can handle sibling bonds like Anjali Menon can. The Bangalore Days' helmswoman outdid herself in Koode, her film about the ghosts of a childhood lost to sacrifices that no one should ever be asked to make. Returning to the big screen after a four-year post-marriage hiatus, Nazriya Nazim Fahadh provided a sparkly foil to the brooding leading man, while Parvathy in a smaller role rounded off one of the best casts of the year.
The film belonged though to Prithviraj Sukumaran whose outstanding performance had the power to rip the beating heart out of an iceberg. Koode was as much about silences as the spoken word, and the power of the unsaid. It was nothing short of poetry on screen.
6. Njan Marykkutty
This one was pathbreaking. On paper I can imagine that Njan Marykkutty was described as "a transsexual man undergoes gender reassignment surgery to become a woman", but in translation it was so much more. Ranjith Sankar's film was about the government apathy, community opprobrium and even violence that Marykkutty faces from a society that sees gender only in terms of male or female by birth.
In a more evolved India, film industries will have space for trans actors to play trans persons, but considering the constant stereotyping and caricaturing by our cinemas of characters who do not fit patriarchal norms, it counts as a crucial turning point that a male star as mainstream as Jayasurya would opt to play a trans woman sans mockery or comical jibes in Njan Marykkutty and without bothering about the potential risk to his macho image among traditionalist audiences. (For the record, a parallel evolution too is happening - in the Malayalam film Aabhaasam also released last year, a trans woman was played by the trans actor Sheetal Shyam and we will hopefully see more such inclusiveness in coming years.)
Jayasurya was stupendous as Mathukkutty who becomes Marykkutty. His remarkably unselfconscious performance embodied the spirit of the film, which seemed determined to see Marykkutty as a person not just a trans person. Great cinema is not born of good intentions and humanity alone. The reason why Njan Marykkutty works is because it has a story to tell and it tells it well, imbuing it with both sensitivity and entertainment value.
7. Bhayanakam
A postman in World War II Kerala transitions from being welcomed as a harbinger of good news to being shunned as an ill omen, as the war progresses and the money orders he once bore give way to telegrams bringing tidings of the deaths of locals on faraway battlefields. Renji Panicker as Bhayanakam's troubled protagonist was an inspired casting choice. Asha Sarath played a woman whose free thinking and unfettered lifestyle bely contemporary assumptions about the curbs on women in non-urban settings or from earlier times.
Jayaraj's Bhayanakam - a part of the director's Navarasa series - deservedly won the National Award for Best Director, Best Adapted Screenplay and Best Cinematography last year. Like all his recent works, this one too is visually magnificent, its frames underlining the constancy of nature when left to her own devices versus the inconstancy of humankind. Set in the backwaters of Kuttanad, one of the most stunning locations on the planet, Bhayanakam is also a timely reminder of the magic of the big screen for generations increasingly consuming cinema on cellphones, laptops and televisions at home. God's Own Country will always be worth a visit to a movie hall.
8. Kayamkulam Kochunni
The folklore surrounding a poor Muslim boy in Kerala who grew up to be a Robin Hood, stealing from wealthy Brahmins to provide for impoverished Dalits and who is now immortalised at a shrine attached to a temple in the state is worth recounting in every era. It is of course particularly relevant and resonant in the times we live in where Islamophobia is sweeping across the globe and where India's Dalit community has become more politically assertive than ever before.
Kayamkulam Kochunni was an extravagant production, far removed from the more small-scale cinema Nivin Pauly is usually associated with. Its effectiveness lay in the fact that the grandeur of its vision matched its visual scale. This was a fun, energetic film, intelligent, inspiring and refreshingly optimistic.
9. Aadhi
Mollywood megastar Mohanlal's son, Pranav Mohanlal, made his debut as an adult leading man in one of the best action flicks to emerge from Indian cinema in recent years. Mohanlal Junior is trained in parkour, a skill that was put to ample use in this hormonally charged action adventure packed with more quality chases and other thrilling stunts than we are used to seeing in Malayalam cinema.
Aadhi had a worthwhile story too, so we know that young Pranav can not just fight like a lion and run like a deer, he can also act. That he is cute to boot is a bonus. Suspense galore, a likeable newcomer, unrelenting action and an unexpected emotional pull are a promising mix anyway. After Drishyam's nationwide success, director Jeethu Joseph showed us once again with Aadhi that few people can pull off crime dramas quite like he does.
10. Carbon - Ashes and Diamonds
Four years after Munnariyippu gave Mammootty one of his few memorable roles of the past decade, veteran cinematographer Venu returned to direction with the fantastical Carbon: Ashes and Diamonds. Fahadh Faasil here played a nutty chap whose head churns with outlandish get-rich-quick schemes while Mamta Mohandas was an adventurous, enigmatic late entrant in the plot who may or may not have been a creature of his imagination.
Mollywood routinely delivers some of the finest camerawork in the country, but K.U. Mohanan outdid himself and set new benchmarks for cinematography nationwide in the second half of Carbon during which the storyline drifts about in a seeming daze across mystical landscapes mirroring the wanderings of the hero's mind. As much as Venu's narrative is a tribute to the potential limitlessness of the human vision, Mohanan's work on this film feels like a prayer to the cosmos and to the beauty of God's Own Country.
Special Mentions:
Related Links:
Best Bollywood Films 2018: when 'small' cinema got big and viewers snubbed conventional industry 'wisdom'
Bollywood Awards 2018: Alia or Tabu? Amit Trivedi or SEL? Manoj Bajpayee or Ranbir? A pick of the year's best work
Entertainment
The nightclub that Darcelle opened more than 50 years ago in downtown Portland, Darcelle XV Showplace, posted a statement on Facebook expressing grief and asking for privacy and patience.
Entertainment
Baldwin's legal team in February sought to disqualify special prosecutor and Republican state Rep. Andrea Reeb of Clovis based on constitutional provisions that safeguard the separation of powers between distinct branches of government.
Entertainment
A report by TMZ says the man travelled from South Carolina to Rihanna's Los Angeles home where she was with her baby boy when the incident occurred.