Being Kangana Ranaut: Why it's becoming increasingly difficult to support the talented actress
Maybe it's time Kangana took a long, hard look in mirror and decided what kind of an artist she wants to be – one who is collaborative or someone who just wants all the credit.
Let me just clarify at the onset: I love Kangana Ranaut.
In her journey from Manali to Mumbai, Kangana has proven time and again that she marches to the beat of her own drum. Films like Fashion, Queen and Tanu Weds Manu have proven the powerhouse talent that she is.
But what I loved about Kangana most is that she says it like she sees it. She might have multiple National Awards but over the years Kangana has always been very honest about her faults and failings. It is refreshing to see a personality and spunk behind the glitz and glamour of Bollywood. Whether it is (was?) her accent or her edgy fashion, Kangana is an original.
But it's become increasingly tough to support her.
We are not even half way though 2017 and we are in the middle of controversy number two for the actress. After the very acrimonious 'nepotism' row with Karan Johar that made headlines for almost a month, this time Kanagna is battling accusations of stealing writing credits from National Award-winning script writer Apurva Asrani for Simran. If Apurva is to be believed, the film's lead actress arm-twisted director Hansal Mehta into giving her credit of "additional story and additional dialogue".
Over the last few days, the Simran controversy has picked up momentum. All three artists – Hansal, Kangana and Apurva, have clarified their side of the story. But the problem with Kangana's explanation is that rumours of her interference on the sets of all of her recent films paint a completely different picture. Kangana comes across as a bully who is pushing her A-list clout for more acclaim.
Queen was the first film where she got more than just an acting credit. At the time of release, director Vikas Behl said that Kangana's improvisation made her character, and hence the film, more realistic. He also credited her with having suggested multiple scenes including the one where her character Rani kisses the Italian chef in the second half of the film.
But those associated with the film tell a different story. They insist that Kangana did nothing more what any good actor genuinely invested in a film would do. "Govinda improvised his dialogues in all his film. He gave suggestions for scene but he never asked for additional credit. All actors collaborate with the director or writer. I have seen actors suggest how a camera man shoots a scene, they don't get 'additional cinematographer' credit," scoffs a crewmember.
A filmmaker, who wishes to remain anonymous, recently developed cold feet about casting her because of a clause in her contract. "She wanted approval on the final edited version of the film. The final approval always rests with the director. Actors have been known to get involved but I have never seen an artist mention this in their contract," he explains.
Then there are rumours from the sets of Rangoon. Apparently Kanagna wanted to be credited as a co-director but Vishal Bharadwaj refused.
If that's not enough, yesterday director Ketan Mehta has sent a legal notice to the actress for "hijacking" one of this most ambitious film projects – Rani of Jhasi: The Warrior Queen.
According to Mehta, he had approached the actress to play the role of Rani Lakshmibai in June 2015. Kangana even talked about doing the film with him, but earlier this month she launched Manikarnika: The Queen of Jhansi with South-Indian director Krish at the helm.
Ambition is never bad thing. Clearly Kangana has ambitions of being more an actress. But stepping on toes and bullying is not the best way to succeed.
Kangana has gone from being a rank outsider to one of the best actresses of her generation because of sheer determination and talent. She got a lot of support during the Hrithik saga and even the nepotism row, but it seems to be impossible to support her in this credit row.
Maybe it's time Kangana took a long, hard look in mirror and decided what kind of an artiste she wants to be – one who is collaborative or someone who just wants all the credit.
Find latest and upcoming tech gadgets online on Tech2 Gadgets. Get technology news, gadgets reviews & ratings. Popular gadgets including laptop, tablet and mobile specifications, features, prices, comparison.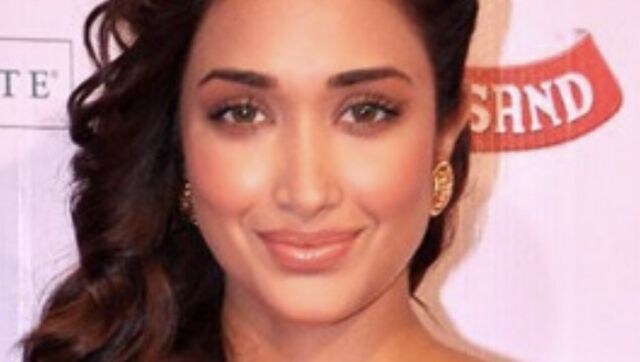 Entertainment
The first episode of the documentary, titled Death in Bollywood, was debuted on 11 January on BBC.
Sports
Palace said they were unaware of QPR's invitation to Eze and will speak to the England under-21 international after he was seen in the stands at Loftus Road without wearing a mask.
First Cricket News
Baroda and Tamil Nadu registered victories over Maharashtra and Hyderabad respectively, while an all-round performance from Riyan Parag setup an upset victory for Assam over Bengal.