Baahubali 2 Movie Review: SS Rajamouli's epic drama will be hard to forget anytime soon
Not only has SS Rajamouli delivered a blockbuster film, but he has give the audience a reason to be in awe of films once again with Baahubali 2: The Conclusion
Soon after watching SS Rajamouli's epic drama Baahubali 2: The Conclusion (also spelt as Bahubali), when you sit back to recount what you went through while watching the film, you're likely to ask yourself a fundamental question — why did we forget to be in awe of things around us? In an age of instant gratification and momentary pleasures, is it even possible that a work of art (a film in this case) could remind us of what we've long forgotten?
Over the years, we've built fences in our minds and now, we tend to look at every story with some sort of skepticism. We try to be as rational and want to quantify everything because the lack of it scares us. But how do you even quantify a sense of wonder?
That's what makes Baahubali 2: The Conclusion what it is. It's the sheer magic of terrific storytelling combined with a visual grandeur rarely seen in Indian cinema that turns it into an experience that'll be hard to forget anytime soon.
Like everyone else, I went to watch why Kattappa killed Baahubali, but there's lot more to the film than just that. Rajamouli takes us on a roller coaster ride which makes the burning question a footnote in the larger picture. Yes, everything in the film leads up to that moment, but the strength of Baahubali 2 lies in its characters and how far they can go for what they believe in.
We have Amarendra Baahubali (Prabhas) who is willing to take on anyone because he believes that dharma is bigger than any individual, then there is Devasena (Anushka Shetty) who'll stand up for what's right. We also discover that the mighty Sivagami (Ramyakrishna) is, after all, human and is susceptible to fallacies of human nature. Bijjaladeva (Nassar) turns out to be far more cunning that we thought he was in Baahubali: The Beginning, and in his thirst for power Bhallaladeva (Rana Daggubati) turns into a personification of evil who plays mind-games to get what he wants.
All this and the conflict between the characters makes Baahubali 2 a spectacle which will hook you right from the word go. Talking about 'spectacle', SS Rajamouli treats every frame with so much attention and care that I didn't want to blink my eyes, many-a-times, for the fear of losing out on a jaw-dropping moment in the story. In one particular sequence, Baahubali teaches Devasena the art of archery and it's so poetic that it makes you want to scream with joy. Rajamouli takes the visual treatment of the film a notch higher in 'Hamsa Nava' song, which is surreal to say the least. And the interval twist in itself is bang for the buck.
Oh, boy! There's so much to love about the film, even though your mind tells you that you've already come across stories like this in the past. Its beauty lies in the way the story is told and Rajamouli knocks it out of the park yet again. If Baahubali : The Beginning gave us a glimpse of Mahishmathi, the second part focuses on exploring psyche of its characters and how clash of ideologies can lead to devastating results. Every expression, even if it's a tear drop, is highlighted and the camera holds still to make us sympathise with the characters even more.
Truth be told, it's hard to translate the experience of watching Baahubali: The Conclusion into words. We could talk about everything that we loved and didn't like about the film in great detail, but still not come close to the effect film has on us. The film makes us want to be part of its world. Period!
Baahubali 2 LIVE updates: First show in Tamil Nadu at 11:30 am; minute-long interval only
Amarendra Baahubali is easily the role of a lifetime for Prabhas and the actor brings a lot of panache to essay the lead character. And Rajamouli elevates Prabhas to a level where it's hard not to root for him throughout the film. Rana Daggubati is terrific as the tyrant king Bhallaladeva. The film explores sibling rivalry in great detail and Rana's confrontation with Prabhas is a delight to watch. Perhaps, the biggest revelation in the film is Anushka, who delivers one of the best performances of her career as a rebellious, warrior princess Devasena.
Her face-off with Ramyakrishna's Sivagami gives a high and rarely has there been a film where two female characters steal the thunder from the men around them every single time they come face to face. The others — Ramyakrishna, Sathyaraj and Nasser — live their roles to an extent that the next time you meet them in person, you're more likely to address them with their onscreen names in Baahubali than their real names.
Baahubali 2: The Conclusion is also a film where you can rave about single out every aspect — be it cinematography, VFX, production design, costumes — and still fall short of words. Yes, there are certain portions in the film's climax that could have looked better visually and the VFX more refined, but it's so fast-paced and well designed that it doesn't really matter in the end.
In his attempt to make India's biggest motion picture, Rajamouli has also given the audience a reason to be in awe of films, or rather his films. For that matter, no review would come close to explaining the high that one will experience throughout the film. It has to be experienced to be believed.
There's a dialogue in Inception which goes like: "It doesn't hurt to dream big." Maybe that's what Rajamouli told himself before making the film. And after watching it, we couldn't help but be on the same page. Two big thumbs up for this epic drama. But did it really have to end? Because it clearly leaves you wanting more by the time the end credits roll.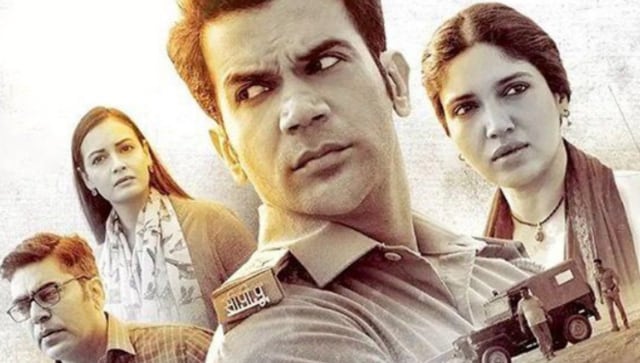 Entertainment
Anubhav Sinha's account of migrant workers' en masse return to their villages at the start of the pandemic is a basket of courage and convolutions in the writing of social divisions in the midst of a tragedy.
Arts & Culture
Now the world knows how to Naatu. RRR's catchy number 'Naatu Naatu' created history at the Oscars as it became the first song from an Indian film to win the Best Original Song award. 'The Elephant Whisperers' won Best Documentary Short Subject. We take a look at other defining moments from India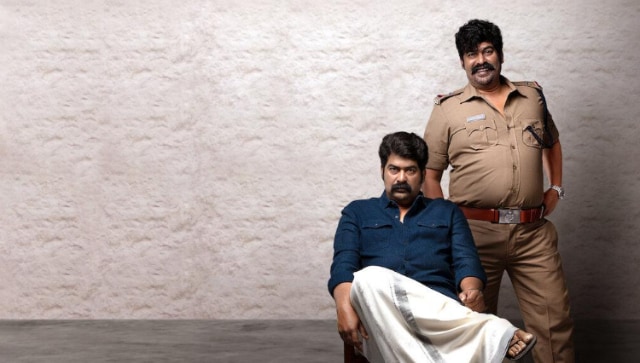 Entertainment
Iratta's slamdunker of an ending makes it a searing study of consequences, extending far beyond the notions of action and reaction commonly explored in cinema.