Baahubali 2 day one box office collections predicted to be around Rs 100 crore
While official numbers for Bahubali 2's opening day box official numbers are still being compiled conservative estimates put it between Rs 100-125 crore. Baahubali: The Beginning (2015) had earned Rs 60 crore on its opening day.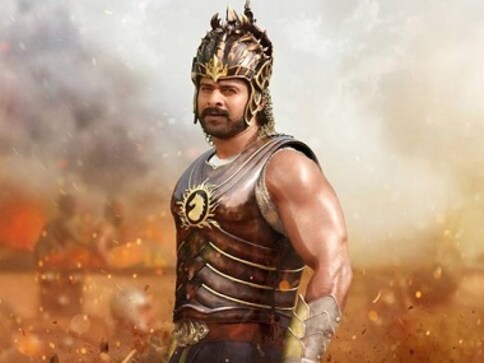 With the amount of pre-release hype and hysteria around SS Rajamouli's magnum opus Bahubali 2: The Conclusion (also spelt as Baahubali 2), that it would take a huge opening day collection at the box office was a given.
But while official numbers are still being compiled by trade experts and the producers — Arka Media — conservative estimates are pegging at no less than Rs 100 crore. Some trade sites have gone on to state a number of Rs 125 crore, although this has not, at present, been confirmed by official sources.
The advance business for Bahubali 2 was in itself staggering; while sold-out shows in Hyderabad (the core territory for Rajamouli's film, and its star cast: Prabhas, Rana Daggubati, Tamannaah Bhatia, Anushka Shetty) were a given, even in Tamil Nadu, tickets were snapped up at a speed reserved only for Rajinikanth films, and the earliest shows that fans who came a little late to the game could hope for, were on Tuesday, 2 May. Plans for the first week too are expected to fill fast.
Despite a somewhat bumpy start in certain territories — Tamil Nadu, where morning shows were cancelled after Arka Media had a showdown with their distributor in the state, K Productions, over non-payment of dues; and Kerala, where multiplex owners had a stand-off with the local distributor over terms — Bahubali 2 had a smash opening in nearly every centre it opened in (India and overseas). You can read the full report here.
It may seem an odd phrase to use in a report on a film's box office business, but there is no other way to describe it — trade analysts are almost breathless with excitement as they collate the opening day collections for Bahubali 2.
Words like 'tsunami', 'monumental', 'mammoth', 'phenomenal', were being used by them to describe the data they received, even as the opening numbers for Dangal (29.50 crore) and Sultan (36 crore) seemed to be a forgotten glory — with a Rs 100 crore opening being estimated for Bahubali 2. In 2015, Rajamouli's Baahubali: The Beginning had an opening day box office collection of Rs 60 crore.
The trade is basing its estimates on the fact that the film has recorded between 90 to 95 percent occupancy in the theatres where it was screened (excluding core centres where all shows ran houseful). And Bahubali 2 has released across nearly 9000 screens (India+overseas).
Online giant Book My Show reported that it had sold 3.3 million tickets for Bahubali 2 in India — approximately 12 tickets every second. A statement released by them put the Bahubali 2 ticket figures at about 35 percent higher than those for its Part 1, in 2015.
Baahubali 2 Hindi movie review: Cocktail of grand stunts, visuals, terrible acting, closeted conservatism
Rajamouli's previous installment in the franchise, Baahubali: The Beginning, had stunned industry observers when it collected a neat Rs 600 crores at the box office (approximately Rs 415 crore in India and the rest, overseas).
As the final opening day collections figures are tallied, a figure of Rs 500 crore (domestic) is the minimum — the bare minimum — that Bahubali 2 is expected to make.
Entertainment
It is revealing that in an age in which tradition is being venerated, Bahubali 2 holds up such an impoverished moral vision for public consumption — and is still widely acclaimed
Entertainment
Not only has SS Rajamouli delivered a blockbuster film, but he has give the audience a reason to be in awe of films once again with Baahubali 2: The Conclusion
Entertainment
Trade experts believe Bahubali 2 marks the beginning of a new chapter in Indian film business.