Baahubali 2: The Conclusion, as reviewed by Gossip Guy - Watch it here
Baahubali 2 is visually beautiful but filled with illogical stunts.
Baahubali 2: The Conclusion is more prequel than sequel, because initially the story traces the origins of Baahubali's father, who was originally meant to be the King of Mahishmati.
This is also the love-story between Amarendra Baahubali played by Prabhas and Devasena played by Anushka Shetty, who is mother of Mahendra Baahubali which is again Prabhas in a dual role.
First and foremost the question of the millenium: Why did Kattappa kill Baahubali has been answered, which I know will take you to the cinema no matter what. But apart from this answer, there is a lot more that Baahubali 2 has got to offer.
The plot here is very simple and is based on the idea of good over evil. Along with taking you on an emotional ride, Baahubali is a visual extravaganza with CGI and VFX that grabs you in your seat.
SS Rajamouli, for his vision and ambition is undoubtedly, one of the best directors we have in the nation right now.
The cast is more than perfect. Prabhas as Senior and Junior Baahubali portrays the perfect symbol of heroism and strength, while Rana creates tension and manages to hold the screen together as the evil king.
As the queen mother, Ramya Krishnan is powerful and strong. While Anushka Sharma aces her performance as Devasena, her character is a disappointment who starts as a strong warrior only to be reduced to someone who has to be protected. Tamannah Bhatia who plays Avanthika was a powerful character in Part 1 has been reduced to nothing with zero dialogues in the entire movie.
While the movie is grand, beautiful and has it's emotions in the right place, the disappointing bit is the climax. While this is fictional and mythological, it cannot be taken for granted with illogical stunts in place.
Visuals of men flying from outside the kingdom to the inside by bending a palm tree and then leaving it, and also landing on their feet without a scratch, is beyond my threshold of forgiveness.
The climax also has a long drawn scene where Prabhas and Rana takes off their vests in the middle of the fight, shows off their beautifully oiled upper body and this leads to a scene where Rana is sitting on top of Prabhas, the former clawing the latter while remaining the same position for an uncomfortably long time.
Baahubali 2: The Conclusion is a milestone for Indian cinema, but would have faired better with properly defined female leads and a well written, much shorter climax.
I'm going with 3 stars.
Entertainment
Pa Ranjith straddles his roles as a storyteller and an anthropologist with precision. This film certainly packs a punch.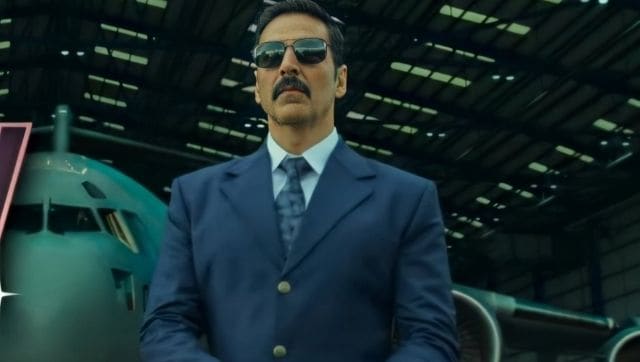 Entertainment
Other announcements include Jodie Whittaker leaving Doctor Who in 2022 and TV actor Drashti Dhami joining the ensemble cast of Nikkhil Advani's The Empire series.
Entertainment
Other updates include the teaser of Netflix's Army of Thieves, and the completion of Harbhajan Singh's upcoming film Friendship.