Avengers 4 synopsis reveals multiple hints: 'Our beloved heroes will truly understand how fragile this reality is'
While fans are still recovering from the blow at the end of Infinity War, Avengers 4 synopsis is out but sadly, it brings no respite.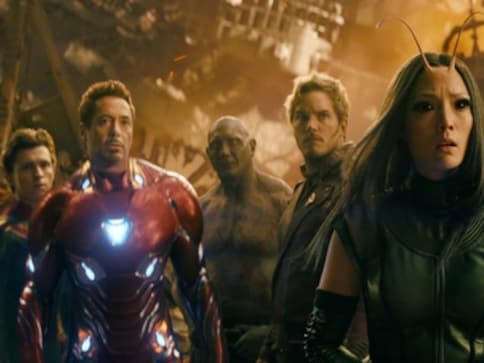 Avengers: Infinity War ended on a dramatic and devastating note with half the universe's population, including half of the superheroes, wiped out instantly by Thanos's finger snap of the Infinity Gauntlet. While fans are still recovering from the blow, Avengers 4 synopsis is out but sadly, it brings no respite.
ComicBookMovie's Rochi Shion tweeted the synopsis as found in License Global Magazine.
While Game of Thrones has warmed us up to the idea of main characters dying for good, the fans cannot help but devise theories through which this horrendous loss to humanity may be reversed. With this synopsis, rife with suggestive  phrases like 'turning point',' how fragile this reality' and 'sacrifices that must be made', fans cannot seem to relax. Theories that suggest that the superheroes who were eviscerated in Infinity War may not actually be dead refer to the fact that Thanos insisted everyone challenge their notion of reality when he acquires the Reality stone. It is safe to assume that the movie will not be without multiverses or time travel. Speculations of time travel also gained momentum as fans spotted Thor at the Avengers 4 shoot with his earlier long hair.
Leaked photos from the shoot also saw superheroes wearing their original costumes with a strange watch-like instrument adding fuel to time travel theories.
The storyline, which began almost a decade ago with 2008's Iron Man movie, reportedly draws to closure in the yet-untitled Avengers 4 movie. While fans harp on whatever little comes there way from the Marvel Cinematic Universe with respect to what they should expect from the next film, curiosity also arises about Captain Marvel's role as she joins the movie. However, for good or for bad, it appears that perhaps some superheroes will die for real as the fans read into 'sacrifices that must be made'.
(Also read: Deadpool 2 may have given out major Avengers 4 spoiler; fan theories suggest crossover between two universes)
also read
Entertainment
Creed III is the third installment in the successful franchise and is Michael B. Jordan's directorial debut.
Entertainment
Embrace the vibrant spectrum of love, acceptance, and authenticity this Pride Month as Netflix India proudly presents a captivating collection of LGBTQIA+ films and series.
Entertainment
Scoop is the adaptation of journalist Jigna Vora's biographical book Behind The Bars In Byculla: My Days in Prison