Arnold Schwarzenegger 'The Terminator' is running for US Senate in 2018
Arnold Schwarzenegger is taking his feud with Trump to another level.
Los Angeles: Former California Republican Governor and Hollywood actor Arnold Schwarzenegger is reportedly considering a run for the US Senate in 2018, to replace Democratic Senate Dianne Feinstein.
Grand Old Party (GOP) political insiders in California said Schwarzenegger is thinking about a political comeback, reports aceshowbiz.com.
One GOP veteran told Politico magazine that his entry into the 2018 Senate race 'would give Arnold the stage to jam Donald Trump for the next 16 months'.
GOP political consultant Luis Alvarado said: "In politics after (President) Donald Trump, nothing is crazy any longer. We're in third dimension here."
Alvarado also said that Schwarzenegger's return to politics would be seen by Republicans as "almost like a silver bullet" to counter the President.
"Donald Trump has had the ability to manipulate all the news and cameras to him, and Arnold Schwarzenegger would be like kryptonite, or an anti-matter device, that would somehow restore balance in this universe of madness," he said.
Schwarzenegger had earlier this week poked fun at Trump for tweeting about him so much, saying that it appears the President is "in love" with him.
World
The Vienna talks aimed at reviving the deal were suspended in June, when Iran elected ultraconservative Ebrahim Raisi as president
World
It is unclear if the Saudi royal family was aware of the fake furs or was deceived by a supplier. The Saudi Embassy in Washington declined to respond to the matter, as did a spokesperson for Trump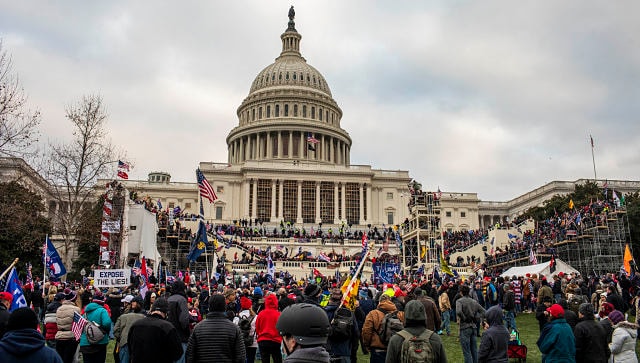 World
The Biden administration, in clearing the documents for release, said the violent siege of the Capitol more than nine months ago was such an extraordinary circumstance that it merited waiving the privilege that usually protects White House communications.