Arjun Kapoor slams trolls for threatening, abusing sister Anshula after Koffee With Karan episode alongside Janhvi
Arjun Kapoor slammed Twitter users who lashed out at Anshula for not helping Janhvi in a segment of Koffee With Karan season 6.
Social media is abuzz about the latest episode of Koffee with Karan season 6, that featured siblings Arjun and Janhvi Kapoor. After the episode aired, fans of the show lashed out at Arjun Kapoor's sister Anshula for apparently not helping Janhvi in a particular segment where both Arjun and Janhvi had to call a family member and get them to say "Hey Karan, what's up" as part of the Game On round on Karan Johar's chat show. Now, Arjun and Janhvi have spoken about about the issue.
Arjun took to Twitter and shut down the trolls who have been abusing Anshula.
Something I assumed was an absolute non issue on Koffee with Karan has escalated into @anshulakapoor being abused & I can't be bothered by protocol anymore. F**k all those trolls who wish harm to my sister. I hope ur mom or sister never have to go thru what u have put us thru...

— Arjun Kapoor (@arjunk26) November 27, 2018
Johar, too commented on the tweet, saying that the intense negativity on social media needs to stop.
I completely agree with you Arjun! Was a harmless fun game and did not warrant this response! People genuinely need to stop this intense negativity.... https://t.co/XITqp1mN6A — Karan Johar (@karanjohar) November 27, 2018
Janhvi, at SocialForGood live-athon event, revealed that Anshula received rape threats after the episode. She said, "My sister actually just recently got trolled on social media. She did something silly on Koffee with Karan and started getting like rape threats and stuff. And it was just weird to me. As people are faceless on social media, they feel they can have opinions that sometimes cross a moral line," as per a Hindustan Times report.
Entertainment
Better balance between the horror and comedy, and some ingenuity in creating more convincing scares would elevate the chronicles of these ghost hunters immensely.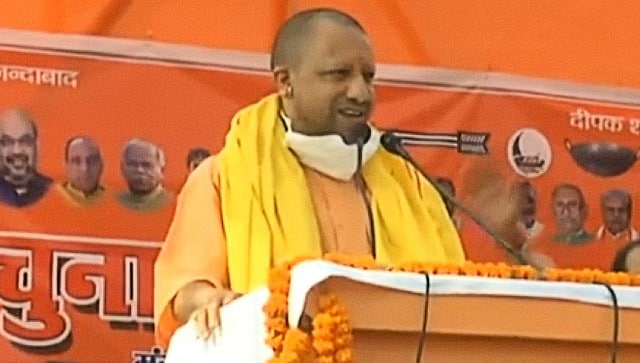 Entertainment
The seers alleged that Bollywood artistes consume alcohol, eat meat and involve in immoral activities due to which they can never represent pious characters of the Ramayana.
Entertainment
Kangana Ranaut will play Sita in The Incarnation, which will be directed by Alaukik Desai.