Aquaman star Jason Momoa will not feature as Khal Drogo in Game of Thrones reunion episode
Jason Momoa, when asked if he would make an appearance in Game of Thrones reunion episode said, 'I don't think so.'
Before opening the final chapter, Game of Thrones makers will be treating fans with a reunion episode. But actor Jason Momoa says he won't be a part of the special episode.
The episode will be hosted by noted talk-show host Conan O'Brien but will, however, not air on HBO, the channel had confirmed. The episode has been shot in Belfast, one of Game of Thrones' primary shooting sets, and will be a part of the complete series box set comprising of all eight episodes of the series. The reunion episode will be available to fans and audiences after the airing of the final season in 2019.
Asked if he will make an appearance in the reunion episode, Momoa told IANS exclusively: "I don't think so."
Momoa played the role of warlord of the Dothraki people Khal Drogo in the series, which brings the story from George RR Martin's novels about the quest to claim the Iron Throne alive. The final season will arrive in April, 2019.
At the moment, Momoa is riding high on success of his superhero film Aquaman.
The Warner Bros project explores the origin story of half-human, half-Atlantean Arthur Curry (Momoa) and takes him on the journey of his lifetime -- one that will not only force him to face who he really is, but to discover if he is worthy of who he was born to be -- a king. The film released in India on 14vDecember, a week ahead of the US release. It opened in English, Hindi, Tamil and Telugu.
At a press conference in Manila, Momoa said that he relates to the diverse ethnic background of Aquaman.
"Like Arthur, I was a half-breed, split between Iowa and Hawaii, so I could definitely identify with that. And from the Philippines to Hawaii to Tahiti and Fiji, many islands have their celebrated water gods. That resonated with me instantly," the actor said.
(With inputs from Indo-Asian News Service)
Find latest and upcoming tech gadgets online on Tech2 Gadgets. Get technology news, gadgets reviews & ratings. Popular gadgets including laptop, tablet and mobile specifications, features, prices, comparison.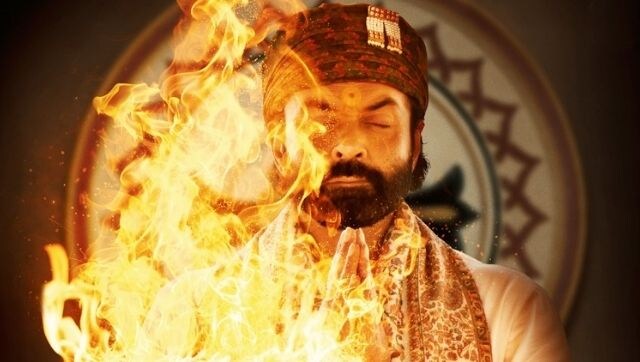 Entertainment
Directed by Prakash Jha, Aashram saw Bobby Deol as a self-styled godman Baba Nirala.
Entertainment
Netflix's A Life On Our Planet is banked on Sir David Attenborough's memories of 94 years on this planet, with profound reflections on the wilderness and the absolute urgency to save humankind from an impending climate-change disaster.
Entertainment
Aftab Shivadasani joins a long list of Bollywood actors to shift to the streaming space, with his debut series Poison 2, on Zee5.