Aquaman, Spider-Man: Into the Spiderverse box office collection — Jason Momoa film earns $260 mn at global box office
Aquaman is nearing the $300 million mark in box office collection, ahead of its release in North America.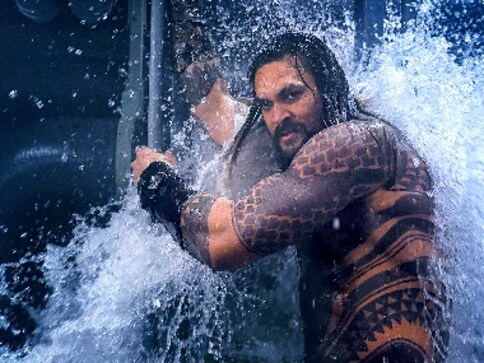 DC's Aquaman, which will hit North American theatres on 21 December, has already earned $261 million at the overseas box office, reports Variety. The underwater adventure has also been a success in China, with its collections amounting to $54.2 million this weekend. It has now earned $189.2 million, making it the fourth highest grossing superhero film in the country.
A report by Screen Rant states that the Jason Momoa-starrer raked in nearly $3 million from early screenings with Amazon Prime. It has made more than Amazon Prime shows for Sony's Jumanji: Welcome to the Jungle ($1.8 million).
Spider-Man: Into the Spider-Verse swung to the top of the North American box office in its first weekend in theaters, proving that there is widespread audience interest in big screen animated versions of Marvel's marquee superheroes.
Into the Spider-Verse earned an estimated $35.4 million from 3,813 theaters against a $90 million production budget according to Sony Pictures on Sunday, which is a record for animated movies in December (although the hybrid Alvin and the Chipmunks movies were higher). The film features an innovative animation style — both CGI and hand-drawn — and focuses on the Miles Morales character as he learns to become the famed web-slinger. It's another financial win for the studio's latest "expanded Spider-Man universe" strategy following Venom and Spider-Man: Homecoming.
And Spider-Verse has been very well-received among critics, and audiences in exit surveys gave it a rare A+ CinemaScore — a first for a Spider-Man film. It's also been nominated for a Golden Globe award for best animated feature and picked up a few honors from critics' groups as well, including the New York Film Critics Circle.
"We are playing to both families and fanboys. We're an all-audience film," said Adrian Smith, Sony's president of domestic distribution.
They also have an eight-day runway until the big Christmas release start packing the multiplexes.
On the global front, the film amassed $21 million across 44 markets, writes Variety.
(With inputs from The Associated Press)
Entertainment
Aayush Sharma on Antim: "The first time that I looked into Salman Bhai's eyes in front of the camera, I froze. He is the star I have grown up watching and now I was in the same frame as him"
Entertainment
In an exclusive interview, Kirsten Dunst discusses her new film The Power of the Dog, "creating her own monsters" to make her character feel powerless, and whether Western is a dated genre that should be done away with.
Entertainment
"Our movie doesn't show the breaking up of the Beatles," Peter Jackson said, "but it shows the one singular moment in history that you could possibly say was the beginning of the end."