Game of Thrones reunion episode won't air on HBO, will be hosted by Conan O'Brien
The episode has been shot in Belfast, one of Game of Thrones' primary shooting sets, and will be a part of the complete series box set comprising of all eight episodes of the series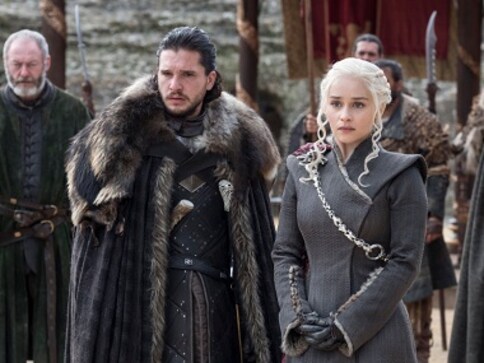 Game of Thrones will provide a glimpse of some of its most loved characters as actors Sean Bean and others return for a reunion special for the franchise, confirms The Hollywood Reporter. The episode will be hosted by noted talk-show host Conan O'Brien but will, however, not air on HBO.
The episode has been shot in Belfast, one of Game of Thrones' primary shooting sets, and will be a part of the complete series box set comprising of all eight episodes of the series. The reunion episode will be available to fans and audiences after the airing of the final season in 2019.
Bean had initially revealed that the shooting for the reunion had brought in all actors and actresses at Belfast for a final time. "It was the last episode, so we all got together," said Bean. "It was good! It's funny with work, you don't really keep in touch. You do so many types of jobs in that part of the world. It's just like whenever I see old friends or even old drama school friends, it's just the same, we pick up where we left off last time," he had told The Hollywood Reporter.
The other cast members for the episode may well include Daenerys Targaryen's (Emilia Clarke), deceased husband Khal Drogo (Jason Mamoa), Oberyn Martell (Pedro Pascal), Robb Stark (Richard Madden), Ygritte (Rose Leslie) among others.
Entertainment
Though Warner Bros released Christopher Nolan's Tenet exclusively in theatres last year, that did not stop the filmmaker from criticising the production house for releasing its subsequent films simultaneously on HBO Max during the pandemic.
Entertainment
Playing such original, sensitive, vulnerable characters not only expanded our universe of Black masculinity but also bled into Michael K Williams' own life, making it hard for him to separate the craft from its creator
Entertainment
Warner Bros has launched an interactive website for The Matrix 4, starring Keanu Reeves, Neil Patrick Harris, Yahya Abdul-Mateen II, and Priyanka Chopra Jonas.