Aquaman early reactions: Jason Momoa is in full command of his act in DC's 'underwater Star Wars'
Aquaman marks the superhero's first independent appearance since Justice League in 2016.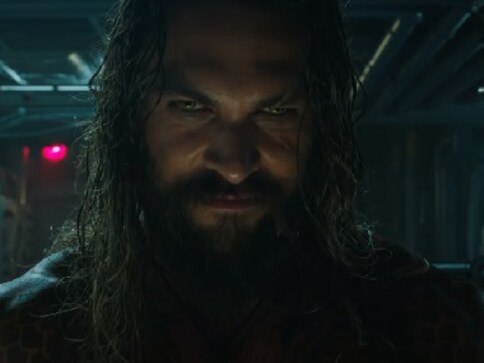 The social media embargo on Aquaman has been lifted and members of the press have been allowed to post their first impressions of the film. With Jason Momoa in the lead, the film marks Aquaman's first independent appearance since Justice League in 2016. The Jason Wan directorial seems to have exceeded everyone's expectations with some even calling it the best DC film since The Dark Knight from 2008.
#Aquaman is everything DC fans have been hoping for and more. Rollicking action, an amazing sense of world-building, spellbinding musical numbers in which Aquaman wears clams as tap shoes, and a command performance from Jason Momoa. DC has really righted the ship. The DCEU lives!

— Ben Mekler (@benmekler) November 26, 2018
With #Aquaman, James Wan has crafted a world the likes of which we've never seen on screen before. It truly is an undersea Star Wars, with a palpable sense of history, hammerhead sharks with human legs who can pop, lock, and drop it, and flat-out incredible creature design. 🙌 — Ben Mekler (@benmekler) November 26, 2018
#Aquaman is the best DC movie since The Dark Knight.@creepypuppet delivers a swashbuckling epic full of big emotion, gorgeous undersea visuals, exciting action, and lots of laughs. WB should be handing the DCEU reins to James Wan, he's proven he can, ahem, right the ship. pic.twitter.com/4hjxdmNLDf — Tom Jorgensen (@Tom_Jorgensen) November 26, 2018
#Aquaman is ... good! It's certainly greater than the sum of its parts. It's chock full of ridiculous elements but it's all so inherently bonkers that you'd have to be an utter killjoy to not get caught up in it pic.twitter.com/VV5PMGT9er — Jim Vejvoda (@JimVejvoda) November 26, 2018
Julie Andrews voices a giant kraken in #Aquaman and if that's not the best endorsement I can give for this movie then don't know what is. pic.twitter.com/33ucO34cV0

— Terri Schwartz (@Terri_Schwartz) November 26, 2018
#Aquaman was an absolute blast, from the charm of Momoa's Arthur Curry, to the spectacular visuals to the fun that it was clear that everyone was having. It was exactly what I was hoping for and I can't wait to see it again! I'll give you more details when I'm allowed! pic.twitter.com/FyeczAJJIJ — Jenna Busch (@JennaBusch) November 26, 2018
#Aquaman is pretty wild. It leans hard into its '80s fantasy/adventure movie vibe far more than superhero elements, and it works. It's another step in the right direction for the DCEU and shows how different/distinct the tones of these movies can be while still existing together. — Mike Cecchini (@wayoutstuff) November 26, 2018
The film will trace the origins of Momoa's Arthur Curry aka Aquaman as he struggles between his identity as a human and Atlantean. Also starring Amber Heard, Nicole Kidman and Patrick Wilson, it will hit Indian cinemas on 14 December. Veteran actress Julie Andrews has also lent her voice to Kraken, a mythical sea creature that helps Momoa's waterbound hero broker peace between Atlantis and the dry land.
Subscribe to Moneycontrol Pro at ₹499 for the first year. Use code PRO499. Limited period offer. *T&C apply
Entertainment
Dushku and Palandjian married August, 2018 and had their first child, Philip, in mid-2019
Entertainment
Taylor Swift said she has to cancel all of her pending tour dates due to the "unprecedented pandemic"
Entertainment
"I don't know him as a football guy. I know him as like the nerd who wants to host Jeopardy!," Shailene Woodley said of Aaron Rodgers while confirming their engagement