Watch: Aquaman final trailer shows a young Arthur Curry discover his Atlantean powers
Aquaman also stars Nicole Kidman, Amber Heard and Willem Dafoe.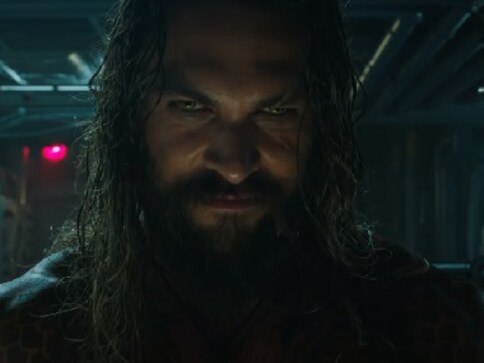 Warner Bros released the final trailer of Aquaman, based on DC's characters created by Paul Norris and Mort Weisinger.
The trailer shows superhero Arthur Curry (played by Jason Momoa), born to a human Tom Curry (Temuera Morrison) and Atlanna, the queen of Atlantis (Nicole Kidman),  brought up as a surface dweller. He later discovers his powers underwater with the help of his Vulko (Willem Dafoe), counsel to the Atlantean throne, who tells him, "You have to forget all the teaching of the surface world. Go deeper to uncover your Atlantean instincts."
The clip also shows glimpses of Aquaman getting ready to fight his half-brother Orm (Patrick Wilson), who decides to wage war against humankind.
This film will mark Aquaman's first independent appearance since Justice League in 2016. Amber Heard will be seen as Mera, Aquaman's ally and daughter of King Nereus (played by Dolph Lundgren), of the Atlantean tribe of Xebel, and Ludi Lin as Captain Murk. Yahya Albul-Mateen II will be seen as Black Manta, Aquaman's greatest enemy.
The script has been penned by David Leslie Johnson-McGoldrick and Will Beall. Aquaman is slated to release in India on 14 December.
Watch the trailer here.
Entertainment
"And whilst there is deep sadness, I'm filled with gratitude and love," Hugh Jackman said while breaking the news of his father's death.
Entertainment
Helen Mirren discusses filming a car chase sequence in hometown London for F9, working with Vin Diesel, and why she thinks stunt artists deserve an Oscar category.
Entertainment
'I'm constantly figuring out what I'm going to do next': With over 70 acting roles and 45 directing credits, Clint Eastwood, 91, does not want to call for retirement yet.