Anushka Sharma's howling face from Sui Dhaaga sparks hilarious memes, from Monalisa to Statue of Liberty
The first round of memes on Sui Dhaaga started appearing after the release of the trailer on 12 August
It is rare that one particular scene of a film becomes so impactful that it surfaces in people's minds again and again. Anushka Sharma's face from Sui Dhaaga trailer has became one such iconic moment that the Twitterati have not been able to forget, churning out more memes by the day. After the first round of memes, here is a compilation of the rib-tickling edits that have gone viral on social media.
Netizens must have often wondered how Monalisa would have expressed herself had she been an actual human being. This meme is an ode to the slight hint of smile in Leonardo Da Vinci's famoust artwork.
Edward Munch's The Scream became the inspiration for some in the next meme:
It would not be a overstatement to say that Anushka Sharma is a female superhero, who manages acting, brand endorsements and film production with equal ease. The memelords recognised her sheer grit and capabilities to create this meme.
Humour is where politics is. An image of Kim Jong Un was edited to include the crying face of Anushka, perhaps hinting at the current state of North Korea
The magnum opus Baahubali is remembered for all its powerful female characters. A still from one one of the most memorable  became the fuel for the next meme:
Anushka Sharma was seen standing tall beside American presidents Thomas Jefferson, Theodore Roosevelt, and Abraham Lincoln in the Mount Rushmore meme:
The other structures of USA were also not spared by the tweeple:
If memes are being spoken about, it is almost impossible to not find one featuring any of the characters from Marvel's Avengers: Infinity War. In this re-imagining, Anushka Sharma encounters Thanos.
When you suddenly notice the fourth 'idiot' from 3 Idiots...
A heartfelt, sincere appeal "BakshDo-G" from Anushka Sharma to stop creating the barrage of memes perhaps fell to deaf ears as she was again seen on the Parle-G biscuit packaging.
College is nothing like what is depicted in films. This meme will bear testimony to that.
Find latest and upcoming tech gadgets online on Tech2 Gadgets. Get technology news, gadgets reviews & ratings. Popular gadgets including laptop, tablet and mobile specifications, features, prices, comparison.
Entertainment
Surekha Sikri's agent told Press Trust of India that she was "critical but stable"
Entertainment
Shahid Kapoor took to his Instagram to share a picture of Mira, his wife, on her birthday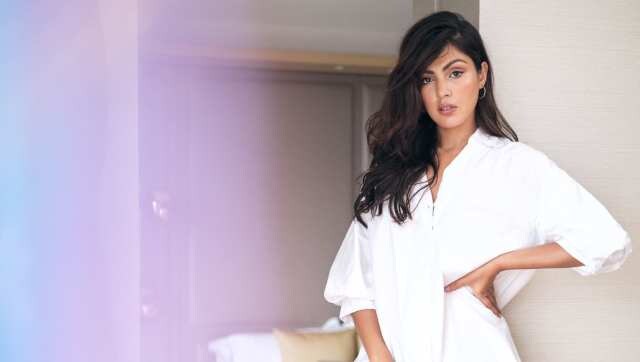 India
Rhea Chakraborty was questioned for about six hours by the NCB for the first time in relation to Sushant Singh Rajput's death on Sunday.