Angry Indian Goddesses' Arsala Qureishi talks about cinema, censorship, and her new film
Women-centric films in India have found a passionate voice because of conscientious men, says Arsala Qureishi, who co-wrote 2015's Angry Indian Goddesses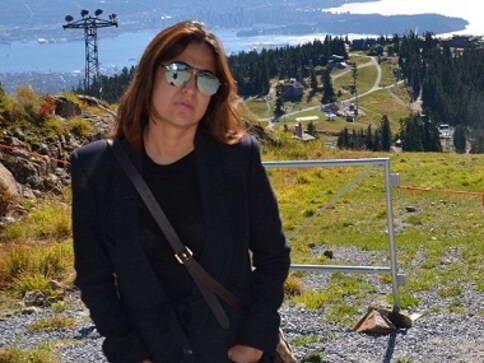 Arsala Qureishi is best known as the co-writer and associate producer of the acclaimed 2015 film Angry Indian Goddesses. Not many know, however, that her first independent international film was The Unforgettable (2009), which she wrote, directed and produced. The film featured an ensemble cast from the UK, India and Mauritius, and starred Sofia Hayat and Raji James in the lead. Considered a seminal and trailblazing movie, it was also one of the first movies made in India to go to Cannes, Berlin, Rotterdam and other major film festivals across the world.
Arsala spoke with Firstpost about her latest project, Scenario, what she thinks of the Central Board of Film Certification's take on the freedom of speech and expression, the recent trend of women-centric films in India, as well as her upcoming novella Separated by Ten Inches.
After Angry Indian Goddesses which was something of a cult film, your upcoming film Scenario is going to be another 'first of its kind'. Tell us more about it: When is it out and what's it about?
At this moment, I am almost done writing the second draft. It usually takes me five drafts to feel intrepid. I believe that the written word has to detonate on paper. Only then will it create an impact on the big screen. It would be too early for me to comment on the release date of the film. But we're looking at commencing principal photography in November.
Scenario is a genre-breaking film in the true sense — I can explain why but it will be lost in translation! We begin casting in August and then go into a rigorous workshop. I don't write with actors in mind but characters, and then after the script is locked, I reverse-engineer.
Scenario is a visceral story about the power of choice in everyday life. Sometimes the choices we make land us where we aren't able to make a choice. That's just the impetus behind the film but the story is another dimension all together.
Apart from being India's 'first female buddy' film, Angry Indian Goddesses subtly dealt with several sensitive issues like gender inequality, women being objectified, gay-straight friendships, big business vs tribal rights, the rape problem, caste differences, skin-colour prejudice and lax justice. What are some of the issues that you plan to highlight this time round in Scenario?
Angry Indian Goddesses was a topical entertainer. Scenario is infinite in its trajectory. The main issue the film deals with is life. It's a taut entertainer asking an existential question. Scenario happened to me on a lark. I wrote it in the most feral way. It's a story so wild that it can't be a fantasy. With Scenario, I've found a potent storytelling technique — it's not a craft or a device but connection. The story itself plays like fermented madness waiting to blow up. But just like life, at times it's tough to distinguish between a tragedy and an anti-tragedy. Which one does one choose from? Scenario is incomparable in its subject matter. It will be a hard film to compartmentalise, and I am sure it will evoke extreme reactions both ways. It's my constant endeavour to make films that appeal to a universal audience. Why restrict yourself to your backyard when the world can become your playground?
Angry Indian Goddesses reportedly got the CBFC a bit 'angry' when it ordered 16 cuts on your film. What do you think of the CBFC's moral policies and stand on the freedom of speech and expression? Are you expecting any fireworks with Scenario?
India is a country submerged in fantasy when it comes to cinema but primitive when it comes to the idea of freedom of speech. That tells us exactly what a chaotic scenario this ensues. We have to respect each other's voice but that doesn't mean we clamour louder. To think we have to feel, to ask we have to hear, to see we have to observe, and to talk we have to listen. Even to negate a point you have to know the case the opposition has built.
Angry Indian Goddesses suffered immensely at the hands of the CBFC. It's sad but it's history. With Scenario, I don't expect any major censor problems unless the board wants to censor life!
What do you think of the recent trend of women-centric films in India? Is there a silent women empowerment revolution of sorts going on? Do you think that it's a concept that's gradually becoming more acceptable perhaps?
Women-centric films in India have found a passionate voice because of conscientious men. Mostly men are engineering women-centric films and making this monumental change in re-defining the power of women in modern India. Men who are making this paradigm shift should be applauded. Of course, women-oriented films are becoming more acceptable. And in my opinion, the real victory is that these films are not mere tokenism but they're being made with a conscious preamble to create an environment of equality and empowerment. These films seep through our consciousness and implore us to wake up. I am so glad I am a part of this historic movement in whatever limited capacity.
Having grown up in countries as varied as Saudi Arabia, Switzerland, India the US, what according to you have been your strongest creative influences that translate into the fresh and realistic perspective that one notices in your films?  
The strongest creative influences that I've had have been both, Bollywood and Hollywood. Bollywood was the reason my brother and I were packed to boarding school and sent to Switzerland when I was just five years old — the reason we watched Bollywood films all day. In Switzerland, I was seduced by Hollywood. I went to a private boarding school — my schoolmate was Christian Moore, son of the departed Roger Moore. The entire school had only 20 students and we usually spent our weekends in Roger Moore's Gstaad house watching Hollywood films.
There came a time when my brother and I had forgotten how to speak Urdu. I became totally enmeshed in the western thought culture. I think that's when the shift happened — from becoming an Amitabh fan to a Bill Murray fan. A subliminal subtlety permeated my consciousness — from seeing things being over-dramatised to seeing things penetrating just right. I am so glad I've been exposed to both and these counter influences that have created a tactile confluence in my work.
My favourite directors and who I'd like to think have subconsciously influenced me are Alfred Hitchcock, Billy Wilder, David Lynch, Kathryn Bigelow, Woody Allen and Joel Coen. In Bollywood, I just adore Basu Chaterjee and Hrishikesh Mukherjee! Whenever there's a film by these two on television, I stop doing what I am doing and sit down in front of the TV with a plate of hot pakoras and garam chai. I would love to make garam chai and pakora films!
Tell us a little about your other upcoming projects related to diverse themes such as hate crimes and world peace.
We live in a world that can self-destruct in a minute. We don't need doomsday for that. Politicians spread the doctrine of hate like wild fire and this policy has been very successful in manifesting fatalistic chasms between communities. I want to make stories that reveal the human tragedy in such a scenario. Hate crimes and world peace are mutually exclusive and are very close subjects to my heart.
My upcoming project that immediately accentuates this issue is my recently completed novella Separated by Ten Inches (which I later want to adapt on screen) and an untitled satirical comedy. Dangerous and funny are two words that should never go together but we're living in those times and my untitled comedy elicits that. We live in the times of Dr Strangelove. Stanley Kubrick should have been alive to see his work of art take life!
We'd like to hear more about Separated by Ten Inches...
Separated by Ten Inches is a brutal and contemporary story of unrequited love set against the dangerous times we inhabit. We live in a world where we're all separated by 10 inches and history. Most often than not, we spend our entire lives trying to breach the 10 inches of separation that lie between us.