AMMA supports Aamir Khan, Akshay Kumar's stance following #MeToo movement; criticises Siddique's statement
AMMA member Jagadeesh said that Siddique had called for a press meet without the permission of other members and now they 'regret' whatever was said
Following actor Siddique's recent press meet where he continued supporting Dileep, the Malayalam actor accused in a 2017 rape and abduction case, it seems other AMMA members have distanced themselves from Siddique.
AMMA secretary Siddique, in a hastily called for press meet, slammed both Aamir Khan and Akshay Kumar for stepping away from projects which had people accused of sexual harassment in the wake of the #MeToo uprising in India. Siddique, who showed no support for the survivors, even claimed that the Malayalam film industry did not intend to follow Khan and Kumar's footsteps.
However, merely a day later, actor Jagadeesh spoke to The News Minute and expressed his and other members' displeasure at Siddique's comments. Jagadeesh said that the Malayalam film industry fully backed Khan and Kumar's moves.
"Siddique called for a press meet without the permission of the Executive Committee of AMMA, where he said the stand taken by Akshay Kumar and Aamir Khan was wrong. We sincerely regret his statement. We have a responsibility to clarify this misunderstanding to Bollywood," Jagadeesh said.
The South actor even added that in case Akshay questioned director Priyadarshan (with whom he is scheduled to collaborate with in the near future) about such state of affairs in the Malayalam film industry, what justification could the director come up with.
Describing Kumar and Khan's step as a "bold" one, Jagadeesh added that the decision was "equivalent to asking an idol to step aside."
Siddique, in his earlier press meet, had claimed that the Women in Cinema Collective (WCC) was "misusing" the #MeToo movement. To this, Jagadeesh claimed that due to a few 'exploitations', one could not end up criticising the entire movement.
On 15 October, just prior to Siddique's meeting, Jagadeesh had issued a statement on behalf of AMMA in order to address the questions posed by WCC members on 13 October. In the letter, Siddique mentioned that the executive committee's call to remove Dileep did not have any legal validity and thus was transferred to the general body, which consequently decided that Dileep's expulsion was not valid till he was proven guilty by a court of law.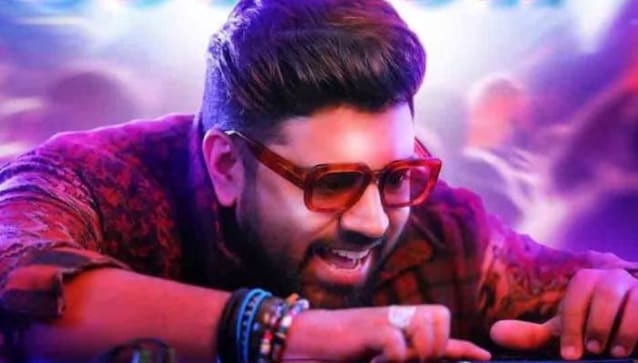 Entertainment
Saturday Night is an incurably imbecilic film which thinks friends are bonded by rowdyism. Little do they know.
Entertainment
Prithviraj delivers a more implosive performance in Kaapa than his other recent film Kaduva with the same director Shahji Kailas, where there was too much swagger in the performance.
Entertainment
Santoshi has not made a film since Phata Poster Nikhla Hero in 2013, a misfired comedy starring Shahid Kapoor and Ileana D'Cruz which, one could say, was, a "spiritual sequel" to Santoshi's Ajab Prem Ki Ghazab Kahani in 2009. Santoshi wanted Ranbir but he refused the offer.