Alok Nath accused of sexual harassment by Sandhya Mridul, Deepika Amin, after Vinta Nanda speaks out
Following the accusations of rape, sexual assault made by Vinta Nanda, actress Sandhya Mridul has claimed that Alok Nath 'lunged at her' in a drunken stupor and constantly harassed her during the making of a telefilm in the '90s,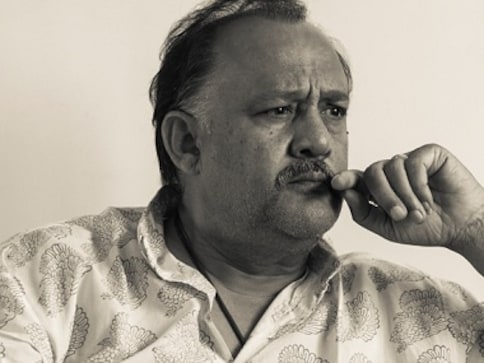 Editor's note: Following Rituparna Chatterjee's report — Is India's #MeToo moment here? Women are angry and they are naming and shaming their abusers, Firstpost will publish a series of articles collating personal accounts of those who have made allegations of harassment, along with responses from those who have been accused of such behaviour. This is an ongoing exercise and will be updated to reflect new developments. If you wish to draw our attention to instances of harassment you may have experienced or witnessed, tweet to us @firstpost with the hashtag #MeToo.
Also read:
Alok Nath raped and violated me 20 years ago, but norm was to stay silent, writer-producer Vinta Nanda tells Firstpost
Filmmaker-actor Rajat Kapoor accused of sexual misconduct by multiple women, issues apology on Twitter
Stree actress Flora Saini accuses producer Gaurang Doshi of physical assault, abuse
**
Following the accusations of rape, sexual assault that TV writer-producer Vinta Nanda made against Alok Nath, actress Sandhya Mridul has claimed that Nath "lunged at her" in a drunken stupor and constantly harassed her during the making of a telefilm in the '90s, according to TV reports by News 18. She detailed her experience in a twitter post, and claimed that she stands by Vinta Nanda. In the post, she claims she was forced to apologise to Nath because he begged her and claimed he would seek therapy for his behaviour.
Additionally, Deepika Deshpande Amin, a TV-and-film actrss who has worked on films like Sonu Ke Teetu Ki Sweety, Fan, Ranjhaana, has stated that Alok Nath made sexual advances towards her during the shoot of a tele-film in 1995. Amin posted about it on her Facebook account yesterday.
She recalls the incident for Firstpost, stating it occurred during an outdoor shoot in Kolkata when a drunk Alok Nath knocked on the door of her hotel room. "I was young then. Alok Nath was playing my father (in the telefilm). It was an off day (on set) and everyone was in the hotel. It was morning around 10AM or so and Alok Nath knocked on my door. I opened my door and there he was standing, leaning against the door" she says. " He came in and sat down on the bed. I stood at the door, as I didn't know what to do. I purposefully kept the door open as members of the unit were milling about. Then I saw an AD (assistant director), waved brightly at him, said 'Hi' and called him in. When he came in (to my room), he saw this person sitting on the bed, and he realised [what was going on]. He tried to help me. Alok Nath kept mumbling something (in a drunken state). And then he decided to go. While stepping out, he fell flat on his face, hit his head on the floor. He got up, lurched out and then walked away," states Deepika.
Caught off guard by his behavior, Deepika recalls that Nath was a thorough professional when not inebriated. She has recently worked with him in Luv Ranjan's runaway blockbuster Sonu Ki Titu Ki Sweety. "The point is he was very nice and very professional in the day. He is educated, he talks about film and theatre. During the day time, he is a thorough gentleman. After a few drinks go down, he would turn into a monster. Every evening after wrapping up (shooting), when the unit would be sitting around, he would behave very badly," she says. "This time, when we shoot Sonu Ki Titu Ki Sweety, nothing of this kind happened. I have met him twenty years later for this film. I was very wary of him, but this time I never saw him misbehave," she concludes.
Having said that, Alok Nath's behavior in the 90s when he was at the peak of his career, is well known. "This is an open secret in the industry. When actors sit around and chat, I've heard male actors say that women on set were upset with Alok Nath because he would knock on their doors at night. I wish some of these male actors would come forward," she further adds.
Alok Nath's lawyer has now responded to these claims, as reported by ANI:
Easy to make allegations of an incident alleged to have taken place 19 yrs back. This shows the entire allegations are false. I believe of this has been done to defame his reputation: Ashok Saraogi, lawyer of #AlokNath on rape allegations by writer-producer Vinta Nanda #MeToo pic.twitter.com/ShpClJUuYW

— ANI (@ANI) October 10, 2018
Firstpost has reached out to Sandhya Mridul for additional details and will update accordingly. Firstpost has also texted and called Alok Nath, but there was no response at the time of publishing this. 
(With inputs from Archita Kashyap)
***
Network 18, of which Firstpost is a part, has received complaints of sexual harassment as well. The complaints which are within the purview of the workplace have been forwarded to our PoSH committee for appropriate action.
Find latest and upcoming tech gadgets online on Tech2 Gadgets. Get technology news, gadgets reviews & ratings. Popular gadgets including laptop, tablet and mobile specifications, features, prices, comparison.
Entertainment
Alok Nath was accused of sexual assault by a writer-producer years after he was fired from the 1993 show Tara.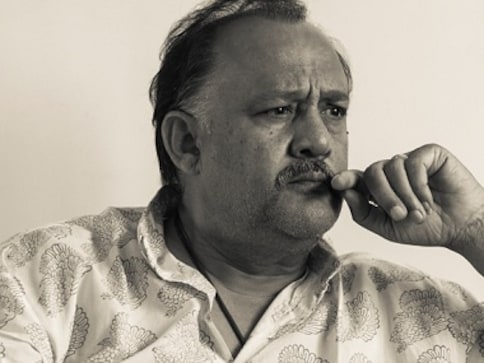 Entertainment
"Along with the filing of the FIR, which normally should've led to him (Alok Nath) being arrested or at least being investigated, now the onus is back on me," says the writer-producer.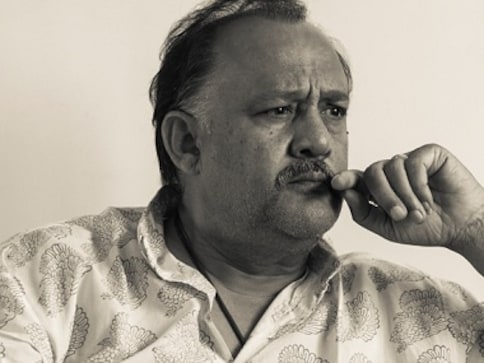 Entertainment
Firstpost caught up with the writer-producer in the Alok Nath rape case. "That unrequited love part was hilarious, he is really not my type," she said, about the bail order.