Aamir Khan is looking for an intern: Here's how you can land the job
Aamir Khan has decided to allow few media students to shadow him so that the can learn how the film industry works
The time has come. An actor who is referred to as Mr Perfectionist, is finally rumoured to be looking for an intern. In Aamir Khan's defence, this search is not a result of being overworked (we're pretty sure he has a big enough entourage to manage his daily tasks).
Hindustan Times reports that Aamir Khan has decided to allow few media students to shadow him so that they can learn how the film industry works, while getting trained by the man himself.
Now, isn't that an opportunity! However this poses a question: how can you be eligible to apply for this position? Can one just walk in and apply? Would one need some sort of special powers or skill? To be fair, we tried to reach out to Aamir's representative to clear any doubts, but got no response.
And so, we made a list of our own. If you're interested in being Aamir Khan's intern, these tips may help:
Cry yourself a river
First and foremost, you must have the ability to cry at the drop of a hat. Because while your mentor walks out of screenings with eyes brimming with tears, and a big brown towel, you have to be able to match up with him. Cry a little, bond a lot; remember this.
Be obsessed with Christopher Nolan
Now a celebrity like Aamir Khan is probably well-versed with international cinema and draws quite a bit from it. Sometimes, a bit too much.
You can be like your mentor by remembering every minute detail from Christopher Nolan movies, so that after Ghajini and Dhoom 3 (which are, let's just politely say, heavily "inspired" by Memento and The Prestige), you can give him ideas for his next film. Wouldn't that be a glorious day of learning?
Be cheeky; name your dog after a peer
One of the most recurrent themes of being an actor in the movie business is being insecure about your rivals/peers. That just doesn't get old. Some people ignore their insecurities, some people feed off it and try to do better. Aamir, on the other hand, tries to be cheeky. At some point, he decided to name his dog SRK (if I were SRK, I wouldn't be offended in the slightest because dogs are amazing).
So as his intern, it would be your job to come up with newer names for more dogs. SRK can't be his only rival.
Enjoy putting your foot in your mouth
See sometimes, actors play the foot-in-the-mouth game. They seem to have a lot of fun with it because no matter how big a controversy, you can always count on an actor to say something stupid (Salman will understand what we're saying).
As Aamir's intern, you should be able to recognise how to be a bit of a hypocrite in public, and say things without doing any sort of background check. A classic example of this is the time when Aamir Khan spoke up about the infamous AIB Roast. He said, "I am not a 14-year-old that I will be impressed by cuss words. If you want to make me laugh, you will have to do that with a kind of humour that doesn't hurt anyone."
Well, hello, heard of a certain film called Delhi Belly?
Genuinely be interested in the movies
Jokes apart (Aamir has a great sense of humour, so it would help to have some of that too) to be Aamir Khan's intern, you would have to be genuinely interested in the film business. Because it's a commonly known fact that Aamir Khan lives, breathes, eats and sleeps films.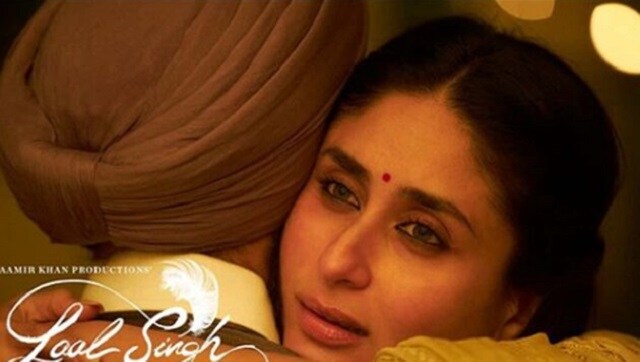 Entertainment
While Aamir Khan shot for Laal Singh Chaddha earlier this year in Ladakh, Kareena Kapoor Khan returns to the film's set after 10 months.
Entertainment
Laal Singh Chaddha, shot across 100 locations around the globe, finally wrapped up production in Mumbai.
First Cricket News
Here's the full and updates schedule as well as squad list of Punjab Kings for the second half of IPL 2021