Two Grand Nobodies take on Baru Somebody - in vain
The PM's previous media advisor, Harish Khare, has bashed Sanjaya Baru's book on the PM. He has called all media advisers as Grand Nobodies. But the attacks lack credibility.
This is a spat that seems to have embroiled three different media advisers to our Accidental Prime Minister – even though none has any reason to rubbish the other.
The PM's first media adviser, Sanjaya Baru, wrote a book about his former boss called The Accidental Prime Minister: The Making and Unmaking of Manmohan Singh, which was released about 10 days ago.
This got the PMO all worked up since, among other things, Baru alleged that there was only one power centre in the UPA, and that power centre was not Manmohan Singh. Realising the damage this can cause in an election year in which Narendra Modi is anyway making a meal out of the governance failures of Manmohan Singh and Sonia Gandhi, almost every minister in the UPA has chosen to paint Baru as someone with an axe to grind. The latest crop includes one by Communications Minister Kapil Sibal, who has said that Baru isn't god, or an oracle of truth. I doubt if anybody thought Baru was god, but his publishers sure may think he could be one, since his book is a sellout. Publishers always look for such gods.
The PM's current media adviser, Pankaj Pachauri, has been launching a relentless crusade to prove that Manmohan Singh was no cipher and was a real PM. Soon after the Baru book was unveiled, Pachauri bashed it as "coloured" and a piece of "fiction". To prove his point, he has been busy counting Singh's speeches and press releases since May 2004, and has come up with a number: 1,198 speeches over 10 years. The claim did not impress the edit writers of The Economic Times.
Pachauri said: "On an average, the Prime Minister has talked every three days... Most of the things that the Prime Minister is talking about in his speeches, in our press releases, in his press interactions with the press is not registered." One presumes he meant the media did not take note.
So if the PM made lots of unnoticed speeches, are Baru's claims in his book nonsense? If the media did not take note of the PM's speeches, surely that itself tells us something about the unimportance of Singh in the perceived power structure?
Now, the Congress's spin doctors have pressed another former media adviser to the PM, the one who was replaced by Pachauri in January 2012, into the attack. Harish Khare has, under the guise of reviewing Baru's book, launched a scathing attack on Baru.
Khare's line of attack is interesting. He effectively says media advisers have no real power. Says Khare: "A media adviser to the prime minister is a Grand Nobody. The job comes, now, with the rank of secretary to the government of India, but a junior director in the PMO has more authority, more access to files, more intimate understanding of policy, personnel and politics than a media adviser. It is a purely political appointment. The only perk of the job is (relatively unhindered) access to the prime minister."
But this is not very different from what Baru claims in his book. Baru wrote: "During my time at the PMO, I rarely had the occasion…to look at government files, much less confidential files. Rather than seek access to files, I demanded access to the PM, to hear his views directly on any given issue. ..". Baru said that the PM "gave me unrestricted access to himself, at work and at home."
After admitting that the only "perk" of the media adviser's job is relatively unhindered access to the PM, Khare then goes on to rubbish Baru for claiming this. "Even in its gossipy, catty way, the book is problematic on a number of counts. First, it is breathtaking in its cheeky presumptuousness, totally unwarranted, unmandated, and unsustainable. A reader can be excused if he gets the idea that he is reading not the scrappy recollection of a mere media adviser, but rather the memoirs of a co-prime minister."
This is a sweeping and unremitting judgment on a book that claims no such inside knowledge, but only a vantage view.
Khare's judgment of the book is thus wholly negative: "This remarkably self-indulgent book can demand our attention, not our respect. A self-serving account by a self-proclaimed acolyte of Manmohan Singh has achieved something that even the Prime Minister's worst critics never managed to do all these 10 years: provoke his family to speak up for him in public and rubbish the claims and contentions in the book."
A counter-point to Khare's observation is this: the fact that something provoked Manmohan Singh's family to come out and defend him does not in any way prove that the facts are wrong. It only suggests that the family was hurt by the revelations. Nothing more, nothing less.
Khare also thrashes Baru's assessment of Manmohan Singh's powers – but, shorn of the verbiage, his assessment looks no different from Baru's.
Consider this passage, where Khare criticises Baru's lack of understanding of Singh's equation with Sonia Gandhi as party boss, and the real power behind UPA. Khare suggests that "Baru's account is marred by a profound unappreciation of the 2004 arrangement, which was not perfect. Whatever its shortcomings, it could be carried forward only by maximising cooperation and harmony between the prime minister and the Congress President. …The PMO is the most politically significant office in the land. Its policies, priorities, predilections and preferences could not be independent of the prime minister's political strengths and dependencies. In Singh's case, there was simply no room — nor any need or cause — for cultivating any antagonism with the Congress president or the Congress party. And, this simply could never have been Singh's desire." (Italics ours)
What Khare is telling us is what Baru also told us: that Manmohan Singh could not be his own man as Sonia Gandhi wielded the real power. What else could Khare mean when he says "in Singh's case there was simply no room…for cultivating any antagonism with the Congress president…"? Baru too was not suggesting antagonism with Sonia, but for Manmohan to be more assertive in office.
Moreover, after first calling all media advisers as Grand Nobodies, Khare himself claims to know Manmohan Singh's mind when he suggests that Singh had no need or cause to antagonise Sonia, nor could it even have been his desire. How does he know that? Presumably by being in the same position as Baru was in UPA-1 – as media adviser who could watch Singh closely.
Can Singh be his own man if he had no room to have his own sense of power? Baru's book quotes Singh as effectively admitting this. "I have to come to terms with this. There cannot be two centres of power. That creates confusion. I have to accept that the party president is the centre of power," Singh is supposed to have said.
It is this statement that needs denying by Singh – which would at least make Baru's account seem suspect, as it would pit Baru's word against the PM's. Khare's debunking of Baru's book hardly comes across as very effective when Manmohan Singh's entire image has been that of someone who withdrew into his shell in UPA-2 and failed to do his duty.
In fact, the manner of Pachauri's appointment as communications adviser to the PMO in January 2012 itself tells us who was boss in the PMO – not the PM. Pachauri was appointed by Pulok Chatterji, a Sonia Gandhi acolyte and Principal Secretary to the PM, and his entry had miffed Khare. Khare quit when Pachauri was appointed.
It is ironic that both Khare and Pachauri are attacking Baru's book. Two Grand Nobodies are attacking a third former Grand Nobody who has managed to make his account of the prime ministership of Manmohan Singh a best-seller.
Baru has become a Somebody because he was once a Grand Nobody.
Find latest and upcoming tech gadgets online on Tech2 Gadgets. Get technology news, gadgets reviews & ratings. Popular gadgets including laptop, tablet and mobile specifications, features, prices, comparison.
World
Pakistan has its own system of indefinite detention and house arrest, where terrorists are kept far from the prying eyes of courts and the media
India
The politics of procession is an oft-repeated diatribe that becomes a convenient excuse to tarnish a certain community. However, what often gets buried under the reams of such atrocious literature is the fact that communalism does not express itself via politics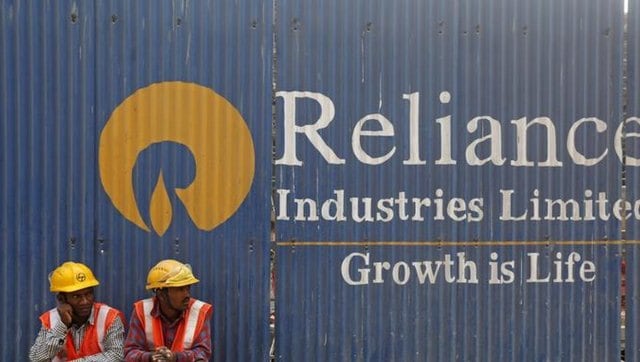 Business
It is the ingenuity and the resourcefulness of Indian entrepreneurs as well as family businesses that hauled us out of that era of scarcity and want.