Will Ravi Venkatesan as Infosys co-chairman hinder Vishal Sikka's cutting-edge thinking?
Infosys lovers will only hope that Sikka's much-needed talent for innovation and cutting-edge thinking is guided and not soured by a co-chairman watching his work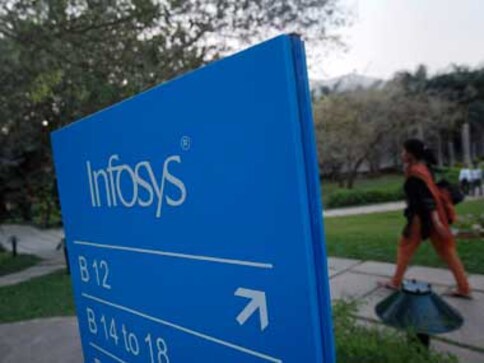 It is official. By appointing Ravi Venkatesan to join R Seshasayee as co-chairman, Infosys is confirming that boardroom politics has become mainstream for the company in trying times when it is shifting gears amid tectonic changes in technology and a new wave of protectionism in its prime market, the United States. That is hardly what the doctor ordered.
By all accounts, the hand of co-founder N R Narayana Murthy is evident in the appointment of Venkatesan. In hindsight, Murthy's impassioned letter questioning the hefty pay hike to chief operating officer U B Pravin Rao days ahead of the annual results for the 2016/17 financial year seems to have been a carefully made move on the chessboard, highlighting a strange ideological schism in a company that has won capitalist hearts while its chairman emeritus Murthy preaches for a socially conscious variant of the market economy.
Whatever the merits of his argument, there is little doubt that the bulk of the staff of 200,000 in Infosys comprising slogging engineers have lapped up Murthy's concern over relatively much lower wage hikes for the rank and file.
Venkatesan's appointment may end up being a Damocles sword over the head of CEO Vishal Sikka, who would rather deal with artificial intelligence in computers than natural politics in the boardroom. But such is life. Ravi Venkatesan is not a geek reluctantly thrust into the hurly-burly of management politics, and has had high-level stints in multinationals like Cummins and Microsoft. If my friends in Microsoft are to be believed, he plays corporate chess rather well. His grasp of technological shifts may be a positive influence on Sikka, if only CEO and co-chairman play it like a team.
Will they? That is the big question.
There is reason to believe that the board decided to play along with Murthy not just because of the moral suasion he carries as a co-founder and card-carrying member of compassionate capitalism, but also because software as an industry by its very nature relies on code writers whose morale is critical to get loads of work done. "Our assets walk out at 5 p.m.," has been a maxim in the industry where people management is critical. Murthy's missive has hit home somewhere for sure. Venkatesan shares Murthy's socially conscious mindset.
Vishal Sikka has been playing with his market-friendly cards on the table in defending the compensation for COO Rao. But he now adds that he shares Murthy's values but only did not communicate it well down the line.
Seshasayee says the company runs on consensus while Venkatesan adds he "will continue to focus with Vishal Sikka and the management on strategy and execution."
Well, if that is true, it begs the question: What is the co-chairman's role? Coach? Colleague? Mentor? Or Big Brother? Given Sikka's vast experience, it is difficult to digest or even imagine the idea of somebody overseeing him in both strategy and execution without cramping his style.
After all, Sikka nearly made it as co-CEO in SAP, the German software giant, and in some sense is more experienced on a global scale than the co-chairman is. His last days in SAP showed he is no stranger to boardroom politics. He may be facing some more in the days ahead.
Infosys lovers will only hope that Sikka's much-needed talent for innovation and cutting-edge thinking is guided and not soured by a co-chairman watching his work.
(The author is a senior journalist. He tweets as @madversity)