Why the new banking ordinance may not be able to solve the NPA rot
The policy is also in sharp contradiction of the Rajan doctrine - identify bad accounts, take a hit, record losses, move ahead with a clean slate
The President has accorded his assent to an ordinance proposed by Cabinet giving more powers to RBI to solve the massive NPA mess. Gross NPAs of banks have risen by Rs 1.2 lakh crore in first nine months of FY17 to Rs 6.7 lakh crore as of December 2016. Top 50-60 accounts amount to majority of the non-performing assets.
The details of the ordinance are as follows:
(i) 2 new sections 35AA and 35AB have been introduced in Banking Regulations Act, 1949.
(ii) 35AA gives powers to central government to authorize RBI for issuing directions to banking company to initiate insolvency resolution process in respect of stressed assets.
(iii) 35AB gives power to RBI to issue directions to banking companies for resolution of stressed assets. It also empowers RBI to form committees / panels to advice banks – industry wide, specific cases.
Essentially this means that any dilly dallying by banks in recognising NPAs and initiating insolvency action will not be tolerated by RBI as well as government. This also highlights a fact that banks in India do not have necessary talent to solve such complex NPA issues.
RBI will guide banks on hair-cuts, structuring, loan recast, etc. It remains to be seen whether RBI has the necessary bandwidth to carry on these tasks along with its regular duties. The ordinance doesn't propose making wilful default a criminal offence as publicised. This is a dampener.
The ordinance is likely to give flexibility to banks to resolve bad accounts and give immunity to bankers from taking legal action in future. Flexibility to banks is being provided to prevent sudden shock to economy as we will see below, cater to real problems of demand downturn and differentiate between genuine and habitual offender cases.
Immunity to bankers is being indirectly provided (as action will be taken as per RBI directives) under pressure from industry to safeguard their interests. So that any settlement which bankers do with corporates in respect of loans is not challenged later on.
All this will require amendment to Banking Regulation Act, Prevention of Corruption Act to make it compatible with Bankruptcy Code. These are likely to be presented in next session of Parliament.
The ordinance step is continuation of the process which NDA government has adopted to tackle the burgeoning NPA problem. The Bankruptcy & Insolvency Act which was passed last year and hailed as a revolutionary step is struggling after a year of coming into effect. ICICI Bank filed first case under this act against Innoventive Industries Limited to initiate corporate insolvency proceeding, however, this has been caught in a legal tangle. Further, banks are not using this route in an enthused manner as expected.
RBI under Raghuram Rajan pitched for aggressive provisioning in order to make banks ready for compliance with Basel III regulations. However, may be he didn't realise the enormity of the situation. Approximately 16 percent of loans and advances of banks are stressed assets (NPA + restructured accounts + write offs). This is higher than BRICS partners except for Russia. This is alarming given that capital adequacy ratio threshold for banks is prescribed at 12 percent.
Stressed assets for public sector banks is 17 percent while for private banks, it is 7 percent and for foreign lenders it is 6 percent. The asset quality of PSU banks is the worst amongst the lot (almost 3 times of peers).
An objective adherence to rules and assessment of accounts in stress will wipe out significant capital of banks. As government owns majority stake in large public sector banks, it will need to pitch in with significant equity infusion.
As per a research report 60 percent of restructured assets convert into NPAs in 3-5 years time. So we are sitting on a ticking time bomb. If anything, this ordinance will just defer the inevitable. The policy is also in sharp contradiction of the Rajan doctrine - identify bad accounts, take a hit, record losses, move ahead with a clean slate.
The ordinance doesn't address basic issue as to why NPAs arise. It doesn't provide solutions to challenges faced by banks. To ensure NPAs in future remain in control, a tectonic cultural shift and massive IT up-gradation is required. It recommends surgery without going into real issues.
The troubled accounts (NPAs) need to be broken up into: (i) genuine (industry issues), (ii) wilful (on purpose) and (iii) habitual offenders.
The genuine accounts who are unable to service loans due to downturn in industry and global slowdown, can be given time to perform, provided their business models are robust. Strict covenants on further indebtedness should be introduced to protect interest of existing lenders and prevent further leveraging. Banks in India are very lenient on covenants as per my experience.
The wilful defaulters need to be categorised such with alacrity. Banks in a consortium often differ on whether an account is a wilful defaulter case depending upon their exposures.
Then there are the habitual offenders. There are many promoters in India whose companies have seen many restructurings in the past. There are perennially sick companies, with massive siphoning of funds. They need perpetual public debt. These companies should not be given any fresh lease of life.
The proposed amendments would help in effectively resolving the bad loans problem, finance secretary Ashok Lavasa was quoted in LiveMint. However he added a note of caution, "It is not possible for me to put down a number on how this (non-performing assets or NPAs) will go down but certainly we feel that these changes will make the system more effective in handling the bad loans," he said.
His statement aptly sumps up the entire essence of what I have articulated in this article.
Find latest and upcoming tech gadgets online on Tech2 Gadgets. Get technology news, gadgets reviews & ratings. Popular gadgets including laptop, tablet and mobile specifications, features, prices, comparison.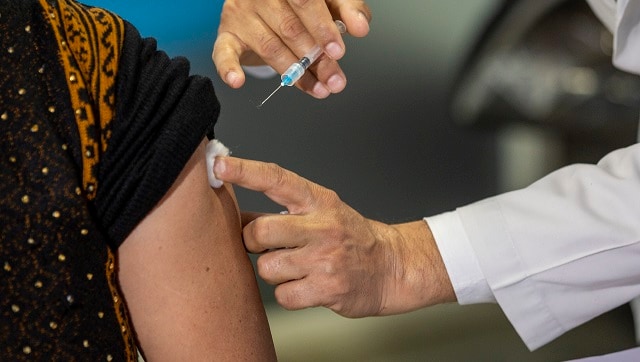 India
Today, while India has the second highest number of cases after the US and third highest deaths after the US and Brazil, it has one of the lowest per capita cases and deaths
World
Pakistan has its own system of indefinite detention and house arrest, where terrorists are kept far from the prying eyes of courts and the media
India
The politics of procession is an oft-repeated diatribe that becomes a convenient excuse to tarnish a certain community. However, what often gets buried under the reams of such atrocious literature is the fact that communalism does not express itself via politics