What JK Rowling and Robert Galbraith tell us about success
The Cuckoo's Calling was equally good when it was written by a certain unknown Robert Galbraith as it is now, once it has been revealed that Galbraith is Rowling. But now that it is known that Galbraith is Rowling the book has topped the sales chart.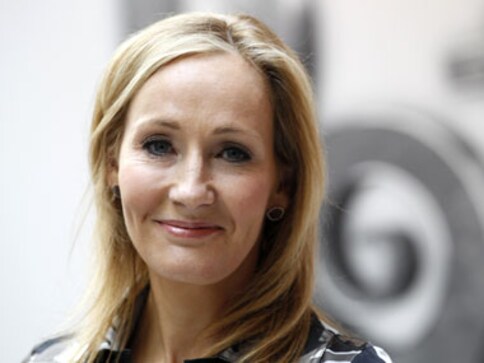 Lucky is he who has been able to understand the causes of things - Virgil, Georgics, Book 2
Over the last weekend I read a fantastic crime thriller The Cuckoo's Calling, written by Robert Galbraith. As has been revealed by now Galbraith is a pseudonym for JK Rowling, whose earlier claim to fame has been a series of books featuring a character called Harry Potter. Interestingly, the inspiration for the pseudonym Robert Galbraith came from economist John Kenneth Galbraith. Rowling has the same initials (i.e. JK) as the economist Galbraith.
Before it was revealed that Galbraith is Rowling, the book got a few good reviews. The Publisher's Weekly, for example, called it a "stellar debut". The book also got a thumbs up from crime writers Val McDermid and Mark Billingham .
But the reasonably good reviews did not really translate into sales. Around 1,500 printed copies of the book had been sold in Great Britain. Over and above this nearly 7,000 copies of audio books, ebooks and library editions were sold.
For an author whose books have sold more than 400 million copies, this was just a drop in the ocean. On July 14, 2013, it was revealed that Galbraith is a pseudonym for Rowling. After that sales of the book have gone through the roof. The book which was languishing at 5076th place in terms of sales surged to the top rank on Amazon.
I would never have got around to reading the book if it had not been revealed that Rowling is the actual author of the book. In fact before it was revealed that Rowling is Galbraith, I had no clue that a book called The Cuckoo's Calling had been published.
What this tells us is that there is very little link between quality and success. The Cuckoo's Calling was equally good when it was written by a certain unknown Robert Galbraith as it is now, once it has been revealed that Galbraith is Rowling. But now that it is known that Galbraith is Rowling the book has topped the sales chart. So is the book selling because its an inherently good book or is it selling because it's been written by Rowling, who is one of the best selling authors of all time?
Duncan J Watts, who is now a principal researcher at Microsoft carried out an interesting piece of research with his colleagues a few years back.
The experimenters recruited nearly 30,000 participants to listen, rate and download songs from unknown bands. What the participants did not know about was that they had been randomly assigned to one of two groups. One group just saw names of the bands and the songs and was termed as the "independent" group.
The other group was the 'social-influence' group, which could see the names of the bands, the songs as well as how many times a particular song was downloaded. People in the social influence group were further divided into eight parallel worlds and could only see what others in their world had already downloaded.
The results were very interesting. As Watts writes in Everything is Obvious - Once You Know the Answer "What we found was that when people had information about what other people downloaded, they were indeed influenced by it...In all the "social influence" worlds, that is, popular songs were more popular ( and unpopular songs were less popular) than in the independent condition."
Simply put, people were influenced by what others were doing. And this led to all kinds of results. "Even the best songs could fail to win sometimes, while the worst songs could do pretty well. And for everything in the middle- the majority of songs that were neither the best nor the worst - virtually any outcome was possible. The song "Lockdown" by 52 Metro, for example, ranked twenty-sixth out of forty-eight in quality; yet it was no. 1 song in one social-influence world, and fortieth in another....Overall, a song in the Top 5 in terms of quality had only a 50 percent chance of finishing in the top 5 of success."
What this experiment clearly showed was that there is very little link between quality and success. As Watts wrote in a recent Bloomberg column "If quality determined success, the same songs should have won every time by a margin that was independent of what people knew about the choices of others. By contrast, if success was driven disproportionately by a few early downloads, subsequently amplified by social influence, the outcomes would be largely random and would also become more unequal as the social feedback became stronger."
Galbraith's turning out to be Rowling leading to a huge spike in sales for The Cuckoo's Calling is a very good example of what Watts and his colleagues tried to show through their experiment. Rowling's success with the Harry Potter series is similar to the previous downloads in the experiment. And that in turn has "influenced" people to pick up The Cuckoo's Calling.
Interestingly, before The Cuckoo's Calling was published it was rejected by various publishing houses. As one editor, later said "When the book came in, I thought it was perfectly good - it was certainly well written - but it didn't stand out." The editor even confessed that she could not find a unique selling point about the book in an already crowded market. Rowling's first Harry Porter book was also rejected by 12 publishers before Bloomsbury picked it up.
What this tells us is that experts have no idea of what will work with the audience. Michael Mauboussin has a very interesting example in The Success Equation - Untangling Skill and Luck in Business, Sports and Investing.
Llyod Braun, Chairman of ABC Entertainment Group had proposed a show called Lost. It was a cross between Cast Away, a movie that featured Tom Hanks stranded on a desert island, and Survivor, a reality TV show about contestants who compete with one another in the wilderness and then vote to remove members until only one person is left.
"Michael Eisner, the CEO of Disney...heard the pitch and rated Loss a 2 on a scale of 1 to 10, 1 being the worst...Eisner later called the show "terrible"...Despite Eisner's dim view of the show Lost was a smash success...Lost ran for six reasons and improved ABC's slumping ratings and profits," writes Mauboussin.
Interestingly by the time show became hit Disney had already fired Braun.
Columbia Records initially refused to release Bob Dylan's "like a rolling stone". Closer to home, Sholay, the biggest Hindi film hit of all time was totally written off by film critics. As Anupama Chopra writes in Sholay: The Making of a Classic "Taking off on the title of the film, K.L.Almadi writing in the India Today called it a 'dead ember'... Filmfare's Bikram Singh wrote: 'The major trouble with the film is the unsuccessful transplantation it attempts - grafting a western on the Indian milieu."
The history of cultural markets is full of such examples. "The history of cultural markets is crowded with examples of future blockbusters - Elvis, Star Wars, Seinfeld . Harry Potter, American Idol - that publishers and movie studios left for dead while simultaneously betting big on total failures," writes Watt.
The movie Slumdog Millionaire is another great example. The film almost did not get a theatrical release and was supposed to go straight to DVD. It went on to to win eight Oscar awards. The Hangover was another such hit. Made at a low budget of $35 million, the movie went onto earn close to $468 million.
There are examples from business as well. "In the late 1990s the founders of Google, Sergey Brin and Larry Page, tried to sell their company for $1.6 million," writes Watt. Thankfully they did not sell out. The story goes that the buyer thought that Brin and Page were asking for too high a price and decided not to go ahead with the deal.
Getting back to Rowling, after the success of Harry Potter, it was said that Potter was a "phenomenon waiting to happen".
Mauboussin explains this post-facto rationalisation in a research paper titled Was Harry Potter Inevitable? "Our society often associates success with quality. In a fiercely competitive market, the thinking goes, only the best products rise to the surface. Once a product is a hit, whether a blockbuster movie or a bestselling book, we readily point to the attributes that make it so appealing," he writes.
But that is clearly not the case. The Matthew Effect is at work. "For whosever hath, to him shall be given, and he shall have more abundance," goes a verse in the Gospel of Matthew.
David Kudler explains the situation in a blog on Huffingston Post. As he writes "As a writer, publisher, and editor, the thing that I find both reassuring and depressing about l'affaire Galbraith is that it showed just how difficult it is -- even with a very good, very well reviewed book -- actually to get yourself a best-seller, unless you have a lot of luck or the kind of platform that J.K. Rowling has, and that very few other authors could even dream of."
Or to put it simply, nothing succeeds like success.
(Vivek Kaul is a writer. He tweets @kaul_vivek)
India
On this day in 1998, India led by Atal Bihari Vajpayee carried out nuclear tests in Rajasthan's Pokhran area, away from the prying eyes of America. After the detonation of all five warheads on 13 May 1998, India declared itself a full-fledged nuclear state
Entertainment
Unlike Bollywood, southern filmmakers cashed in on lockdown fatigue with Event Movies flaunting mega hype.