Watch: Reliance Industries' Q4 consol net profit up 12.3%; CFO Alok Agarwal explains company's earnings
Reliance earned $11.5 on turning every barrel of crude oil into fuel as compared to a gross refining margin of $10.8 per barrel in fourth quarter of previous 2015-16 fiscal
Reliance Industries Limited's (RIL) consolidated net profit for the fourth quarter (January-March) of 2016-17 moved up by 12.3 percent buoyed by higher earnings from its petrochemicals business and an 8-year high refining margin.
The Mukesh Ambani-controlled company posted net profit of Rs 8,046 crore for the fourth quarter of 2016-17 compared to Rs 7,167 crore clocked during the corresponding period in 2015-16.
Operating profit, or earnings before interest and tax, from its petrochemicals segment jumped 26 per cent from a year earlier to Rs 3,441 crore, while that from its refining business was almost flat at Rs 6,294 crore.
RIL's turnover stood at Rs 92,889 crore for the fourth quarter of 2016-17, up 45.2 per cent compared to Rs 63,954 crore during same period a year ago.
"During FY 2016-17, the Reliance team shaped the contours of future growth platforms in the consumer and the energy and materials businesses. I am proud to be part of this gifted team that has strived tirelessly over the last few years to create unparalleled hydrocarbon assets, while ushering in the digital age to the remotest parts of our nation," said Mukesh Ambani, Chairman and Managing Director, Reliance Industries.
The company's net profit excluding exceptional items stood at Rs 8,046 crore for the fourth quarter compared to Rs 6,903 crore clocked during the same period in 2015-16. It was up by 16.6 percent.
On a day when it toppled Tata Consultancy Services (TCS) to reclaim India's most valuable company crown, Reliance also reported its highest ever annual profit of Rs 29,901 crore.
Earning per share in fourth quarter saw a marginal rise at Rs 27.3 compared to Rs 25.5 in third quarter.
"Operationally, we continue to scale new heights. RIL generated its highest ever annual profits at Rs 29,901 crore, registering a growth of 18.8 per cent on y-o-y basis. Refining and petrochemicals businesses achieved record levels of profitability, underpinned by our ability to access feedstock competitively from global markets, maintain high operating rates and place products in growth markets," Ambani said.
Reliance earned $11.5 on turning every barrel of crude oil into fuel as compared to a gross refining margin of $10.8 per barrel in fourth quarter of previous 2015-16 fiscal.
"Our fourth quarter GRMs is the highest we have seen in last 8 years. Really refining has seen the best performance in the history. This has been truly a standout performance this year," said Alok Agarwal, CFO, Reliance Industries, at the company's fourth quarter earnings.
While refining margins are at eight-year high, petrochem EBIT margin at 14 per cent is a five-year high.
Reliance's retail business crossed Rs 10,000 crore sales mark with Q4 revenue of Rs 10,322 crore, up 83 per cent year-on-year.
Its telecom services, which added 109 million subscribers after starting in September last year with free voice and data services, had 72 million paid users at the end of the quarter.
"This is truly a startup that has gained tremendous response, and our tariff plans have started gaining traction. It promises to be an exciting year for Jio," said Agarwal.
Its oil and gas production business however continues to bleed with pre-tax loss widening to Rs 486 crore in Q4 from Rs 153 crore a year back. The decline was "led by lower upstream production and lower domestic gas price realisation."
The company's outstanding debt rose to Rs 196,601 crore as on March 31, from Rs 194,381 crore as on December 31, 2016.
It had cash pile was however up at Rs 77,226 crore as on March 31, from Rs 76,339 crore on December 31, 2016.
Reliance Retail has displayed encouraging performance with revenues growing by 60.2 per cent and EBITDA by 40.4 percent on Y-o-Y basis.
RIL overtakes TCS by market value
Reliance Industries Ltd today reclaimed its status as the country's most valued firm by market capitalisation (m-cap) after a gap of four years, replacing IT major TCS from the top position.
At the end of trade today, RIL commanded a market valuation of Rs 4,60,518.80 crore. This was Rs 1,586.43 crore more than TCS' Rs 4,58,932.37 crore m-cap.
Shares of both the companies ended on a positive note but gains were sharper in case of RIL.
The RIL scrip ended the day with a gain of 1.19 percent at Rs 1,416.40 on BSE. TCS also rose by 0.77 per cent to close at Rs 2,329.10.
(Disclosure: Firstpost is part of Network18 Media & Investment Limited which is owned by Reliance Industries Limited.)
With inputs from IANS
India
Goods and Services Tax collection in July 2020 was Rs 87,422 crore. Sequentially, it slipped below Rs 1 lakh crore mark to Rs 92,849 crore in June 2021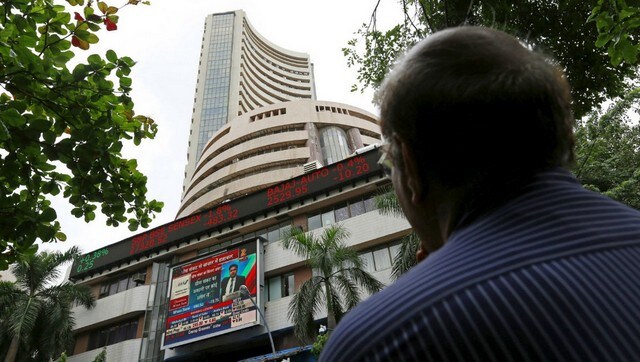 Business
The 30-share index was trading 333.69 points or 0.63 percent higher at 52,920.53, while NSE Nifty advanced 101.65 points or 0.64 percent to 15,864.70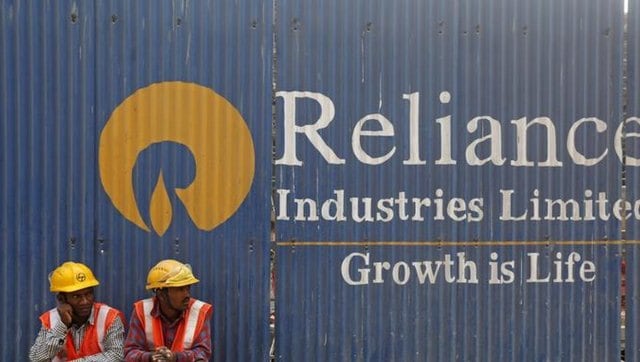 Business
The company's earnings before interest, taxes, depreciation and amortization (EBITDA) grew 27.6 percent year-on-year to Rs 27,550 crore