Waiting for loan waiver, Punjab farmers stop repaying banks; 30% accounts turn 'irregular'
At present, the total agricultural debt in Punjab is pegged at Rs 85,000 crore, of which total loan to farmers including marginal and small growers was Rs 72,700 crore.
Chandigarh: Recovery of farm loans in Punjab has been adversely hit with growers awaiting the implementation of the debt waiver scheme promised by the
Congress-led state government, banks said today.
About 30 percent farmers' accounts have turned "irregular" in the state and banks are urging the state government to take a quick decision on the matter in order to
clear the situation of "uncertainty", they said.
"The loan recovery of rabi season has dropped because farmers are waiting for the debt waiver scheme," Punjab State Level Bankers Committee (SLBC) Convener and Punjab National Bank General Manager (Punjab) P S Chauhan said today.
"Farmers even big ones are also not coming forward to repay their dues," Chauhan said, adding that this situation is prevailing in the whole state.
Maximum "slippage" as far as loan recovery has been witnessed in the accounts of small and marginal farmers, he said. "Slippage in small and marginal farmers accounts have grown manifold."
"Even those who have the capacity to repay loan are not coming forward to pay their dues," said a bank official.
"About 30 percent farmers' accounts have turned irregular. As these accounts have become irregular, loan recoveries have been impacted," Chauhan said adding that "against present trend, farmers earlier used to repay their loan quickly."
However, he said farmers have time to repay their loans till June.
Bankers warned borrowers that if their accounts continued to remain "irregular", then they might not be able to avail benefit of interest subvention scheme and might have to pay high interest rate of 11-12 percent.
Banks have also stopped fresh lending to farmers for kharif crops who are not repaying their dues.
"No fresh lending can be made in case an account is irregular," said GM.
Banks have urged the Punjab government to take a call on the matter soon.
"I have requested the state government to make a quick decision as the situation of uncertainty is prevailing at present," said Chauhan.
Banks apprehend that farmers who received payments from selling rabi crops might spend elsewhere and their accounts might continue to be "irregular."
"This is the right time that farmers should pay back their dues as they have received their payments from selling rabi crops. If they delay their decision on making repayments, they may spend elsewhere and their accounts will continue to be irregular," he said.
At present, the total agricultural debt in Punjab is pegged at Rs 85,000 crore, of which total loan to farmers including marginal and small growers was Rs 72,700 crore.
The outstanding debt of small and marginal farmers was Rs 36,000 crore including cooperative loan of Rs 5,000 crore, bank official said.
Notably, the Congress in its poll manifesto had promised to waive farm debt after coming to power. It had announced promise of 'karza-kurki khatam (eliminate loan and auction), fasal di poori rakam' (complete payment of crops).
After coming to power, the state government formed an expert group under the chairmanship of T Haque, a former chairman of the Commission for Agricultural Costs and Prices, to assess the quantum of agricultural debt and suggest ways and means for farm debt waiver.
The group was asked to submit its report within 60 days.
Besides assessing the total amount of credit including institutional and non-institutional credit availed by different categories of farmers, the group will assess the
quantum of bad loans or debt and suggest the methodology for remission of debt.
Meanwhile, Punjab cabinet today gave its formal nod to Chief Minister Captain Amarinder Singh's promise to scrap `kurki' (auction of mortgaged land), paving the way for
far-reaching relief to the debt-burdened farmers of the state.
Find latest and upcoming tech gadgets online on Tech2 Gadgets. Get technology news, gadgets reviews & ratings. Popular gadgets including laptop, tablet and mobile specifications, features, prices, comparison.
India
Farmer unions and opposition parties too had raised doubts over the composition of the panel, insisting that its members have been in favour of the three laws in the past. The panel is due to hold its first meeting on 19 January
India
It is not strictly within the ambit of the powers of the Supreme Court to be passing orders staying legislations in aid of perception management. Hence, though the result may superficially seem correct, the process of reasoning, or lack thereof, behind the result, renders it anything but.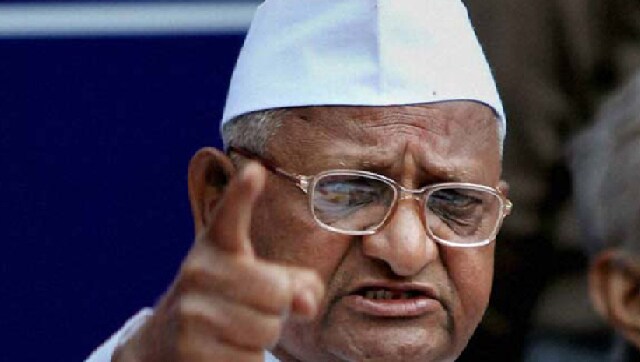 India
Farmers' Protest Updates: Farmers' Protest LIVE Updates: In a letter to prime minister Narendra Modi, Hazare said he had written to the Centre five times on the issue of farmers but had not received any response.