Vodafone-Idea merger: Subscribers will continue to be pampered as incumbents fight to retain hold
The bottomline is that though a mega merger with the potential to shake up India's telecom industry has been announced, no major upheavals should be expected immediately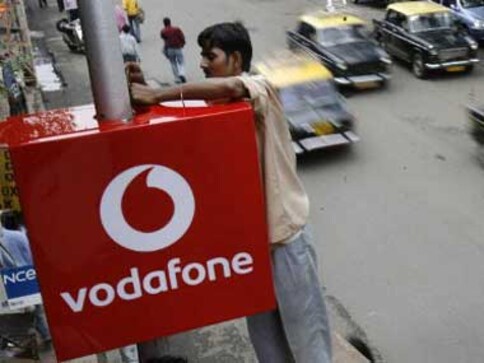 New Delhi: As India's number two and three telecom service providers prepare to merge, the most dramatic impact should be felt by mobile subscribers and incumbent telecom companies which will have to face new competitive realities. Vodafone India and Idea Cellular have announced a merger to create the world's second largest and India's largest telco, displacing current market leader Bharti Airtel and gaining enough muscle to give tough competition to newbie Reliance Jio Infocomm. Consolidation usually signals a lessening of competitive intensity and eventually a rationalisation in tariffs. But in this case, any tariff rationalisation looks like a long-term scenario. The ongoing data party, which started with RJio's data freebies, will likely continue for a long time as the industry comes to term with the new pecking order.
Why should low tariffs continue? Well, the process of merger between Vodafone and Idea and subsequent creation of a mega telco will likely take about 16-18 months. Till then, the tariff wars already unleashed are unlikely to abate. Brokerage CLSA has said in a note to clients that in response to RJio's recently launched prime plans of Rs 149 and Rs 303, Bharti Airtel has already launched two prepaid plans at Rs 145 and Rs 345 that offer unlimited voice calling and up to 1GB data/day. The Rs 145 plan offers unlimited Airtel-to-Airtel local and STD calls with a 2GB data allowance. The Rs 345 plan offers unlimited voice calling to all networks and 1GB data/day but 0.5GB of this can be used only at night.
As the merged entity becomes a reality and RJio continues to offer low tariffs, the incumbent telecom operators are going to do everything in their power to retain existing subscribers. Remember, RJio has announced plans to commence commercial operations from 1 April and the industry expects some of its 100 million subscribers to port out. Even if it means red ink on their balance sheets, there is little chance of Bharti, Vodafone, Idea and others reneging on low tariffs just yet.
Now let us see what course will incumbent telecom companies, especially Bharti Airtel, take from here on to hold on to their turf. Not only does the Vodafone-Idea merger displace Bharti from leadership position, RJio would also be vying for the top spot soon. There are divided views in the industry on whether Bharti can regain leadership position.
The CLSA report quoted earlier said Bharti launching retaliatory tariffs against RJio's prime plans will limit subscriber churn but will dilute ARPU (Average Revenue Per User). "We lower FY18-19 revenue by 10 percent and Ebitda by 17-19 percent to factor in this. Although a reduction in dual-SIMs and sector consolidation at an accelerated pace could provide upside to the estimates. On our revised numbers, at 7.2x EV/Ebitda, (5 percent premium to 3 year average), the revised 12-month target of Rs 380 (was Rs 393) implies a mere 4 percent upside, hence we downgrade to Underperform from Buy."
Some analysts see the merged entity losing market share due to a debt overhang. If that happens, Bharti will obviously not be majorly impacted by the Vodafone-Idea merger. Analysts at IIFL said in a note today that "A highly leveraged balance sheet may limit the ability of the merged company to be aggressive in the marketplace in the interim and this may result in loss of market share. Our base case builds in 5 percentage point loss of market share from 42 percent to 37 percent over three years ending FY22".
And analysts at brokerage Ambit pointed out the many kinks in a smooth merger between Vodafone and Idea (which should help incumbents retain their hold over the market). They said "To achieve synergies, the merged company will have to weather continued competitive pressures from RJio and Airtel. Also, synergies are protracted; full run rate of cost and capex synergies will start showing only in the fourth full year". In five of the 22 telecom circles, the merged entity will have to actually shed subscribers since the revenue market share cap under the M&A rules will have been breached. This will again help incumbents as well as RJio.
So the bottomline is that though a mega merger with the potential to shake up India's telecom industry has been announced, no major upheavals should be expected immediately. One must remember that consolidation has only just begun in the overcrowded Indian telecom market – it had a dozen players some years back. As the Vodafone-Idea merger gets crystallised, Bharti's Telenor buy gets factored in, Reliance Infocomm-Aircel deal gets regulatory approvals and RJio strengthens its footprint further – India will continue to be the most active telecom market to watch across the globe.
Business
Some shareholders, such as Independent Franchise Partners believed that merger wouldn't have realised the full potential value of News Corp
News & Analysis
Microsoft faces yet another challenge over its acquisition of Activision. The EU is set file a charge sheet, objecting to the merger over antitrust issues.