Vijay Mallya case: Legal experts say there is no easy win in battle to bring fugitive home
The Indian government and investigative agencies will now have to prepare for a long-drawn legal battle to prove evidence that can bring Vijay Mallya back to the country.
After former liquor baron Vijay Mallya's arrest and immediate bail in the United Kingdom (UK) court on Tuesday,  the Indian government may face some hurdles with regard to extradition of the fugitive billionaire, legal experts said. According to UK laws, it might take anywhere between 6 months to 24 months for the case to be resolved in the local courts there.
Ever since India signed the extradition treaty with UK in 1992, it has succeeded in getting just one accused home. A accused in the 2002 Gujarat riots, Samirbhai Vinubhai Patel was brought back in October 2016,  the Hindustan Times reported. In Mallya's case, the Indian government and investigative agencies will now have to prepare for a long-drawn legal battle to prove evidence that can get Mallya back to the country.
Legal experts decode the case to Firspost:
Majeed Memon, criminal lawyer: The fugitive is stranded and cannot move or slip away to another country with the court having issued a warrant against him. After he was arrested, he had to execute a bail bond in the Westminster local magistrate which was imposed on him. The normal condition is that he shall not leave or exit the country and shall attend police station once or twice a week. He must have been asked to appear before concerned magistrate at an appointed day soon hereafter.
The government of India through officers of the Crown Prosecution would initiate extraordinary proceedings against him by laying all papers before designated magistrate who is expected to examine the proprietary and legality of the request made by the Government of India to hand over the fugitive Vijay Mallya as he faces certain extraditable charges.
Mallya, as we know, is a highly resourceful person and is expected to defend himself and oppose extradition plea.
The magistrate has limited powers of only outwardly examining whether the request made by the Government of India is in order. The magistrate cannot go into the merits of the case or weigh the evidence. If evidence is being challenged, which Vijay Mallya is expected to do in all probabilities, the matter will have to be heard in full length by court of appeal.
The court of appeal is Crown Court of Justice in London where process of appreciating evidence may begin on merit. If this happens, which is very likely, then it may take quite some time and also incur sufficient expenses. The judicial hierarchy in England is that even once the Chief Justice's court pronounces the final order for fugitive Vijay Mallya, he can seek leave to appeal. Thus, it does not seem possible to get Mallya bodily in India very soon. The government of India must demonstrate the evidence in a satisfactory manner.
Past cases where extradition failed: In the Nadeem Saifee case, it was contested right up to the House of Lords but was not successful and extradition was not possible. In the Lalit Modi case, no chargesheet has as yet been filed in Indian courts. In the Iqbal Mirchi case, proper evidence wasn't presented.
Mahesh Jethmalani, advocate: The India government's efforts to extradite Vijay Mallya is extremely serious. The Mallya case is a about cheating and money laundering. The government is well represented in the Crown of England. We have a lot of very competent people who know local laws in the UK. It is difficult to say how long will the extradition process take. I don't share the government's optimism that it will be possible in a month's time or even two months. I think it would take anywhere between six months to two years before Mallya can be extradited.
The case is clear. Mallya entered into a corrupt deal with IDBI and got a Rs 800 crore loan which he shouldn't have. Public sector officers who conspired to give Mallya the benefit have committed an offence under Section 13 of the Indian Penal Code. The case against IDBI and Mallya is that he entered into a corrupt deal. The loan was given on the pretext that Mallya would restructure his debt. However, he siphoned off around Rs 300 crore for personal use.  The Enforcement Directorate stepped in and said he has diverted money. This is a case of money laundering. There is a CBI chargesheet in the case and it shows the money trail. What Mallya did was to move the money from office account to his personal account.
Once Mallya is brought into the country, he will be behind bars for a very long time as the offence is severe. He is also an absconder who is costing the government a lot to extradite him. Extradition is an expensive procedure.
Dinesh Tiwari, advocate: Bail is given to an accused if he is not needed for the purpose of investigation. That does not mean the accused is not guilty. Vijay Mallya's arrest and bail does not clear him of any charges against him. The case will go up for trial in the concerned magistrate court and the appellate court. It is a standard procedure. This will take some time.
The kind of charges against Vijay Mallya and his conduct so far can be favorable for the Indian government to bring him home under the extradition treaty. Looking at the nature of allegations and the huge amount of money that Mallya has borrowed and not repaid to the banks is a good enough case against him.
Even if Mallya is brought back to India he will be in the custody of the courts for at least a year if not more. He will be arrested from the airport itself and will be taken for investigation by the Central Bureau of Investigation. After that case, he will be hauled across states like Mumbai, Delhi and others where there are cases filed against him. No matter who he hires in India to fight his case, it will be a pretty long-drawn out matter. There are many cases of Foreign Exchange Regulation Act (FERA) violations against Mallya. Even if he gets bail in one case, he will be not be able to get out of jail as he is wanted in so many other cases in India.
The system in India has changed and the courts will take a hard view of the case. Prevention of Money Laundering Act (PMLA) is a draconian law. There are many cases of accused behind bars. Chhagan Bhujbal is a case in point. The recent Supreme Court ruling in PMLA is that bail should not be granted to people under the Act.
Ramesh Vaidyanathan, Managing Partner, Advaya Legal: Vijay Mallya's arrest is definitely a step forward, but one among many to be traversed before getting anywhere close to his extradition to India. Mallya is merely showing off his bravado with his tweets and being dismissive. Bail is a matter of procedure. He was to be arrested in this case and bail is a requirement of law. There is nothing unusual about it.
The good part is that a prima facie case has been made out in the extradition request made by the Government of India earlier this year and a district judge in the UK has found merit in this request. This was possible largely due to the emphasis in the request on the cheating and money laundering aspect of the CBI chargesheet in the IDBI Bank loan sanction issue. A pure civil wrong of loan default of the borrower or the guarantor would not have entitled an extradition request to the UK authorities.
Mallya would have got a copy of the charges by the government of India and has now a chance to file his reply. On 17 May, his lawyers will argue the case. After the hearing, a decision will be taken on extradition. If extradition is ordered, Mallya can go to Secretary of State for confirmation and there too he gets a chance to be heard. Then he can file an appeal in the High Court. He could even go to the Supreme Court.
Mallya will exhaust all legal remedies. Even then, the magistrate's order will not be easy. Even in the case of money laundering, if he says that all the money he borrowed was for the company, the government of India will have to establish evidence such as bank statements, show he money trail and that funds were diverted for personal use. The concerned bank officials may be called too in the case.
All this does not mean it can substitute for cases in India against Mallya. Conviction is not a case for extradition. It will be based on merits of the case. Mallya will have the ability to access due process under the UK law, which will include a full hearing before the district court, hearing before the Secretary of State, High Court and the Supreme Court (in fit cases).  He will also be entitled to be let out on bail for now upon certain conditions. India does not have Category One status like the USA or Europe which also delays extradition process. Countries like India have to be satisfied with Category Two status because of our legal system which is exceedingly slow.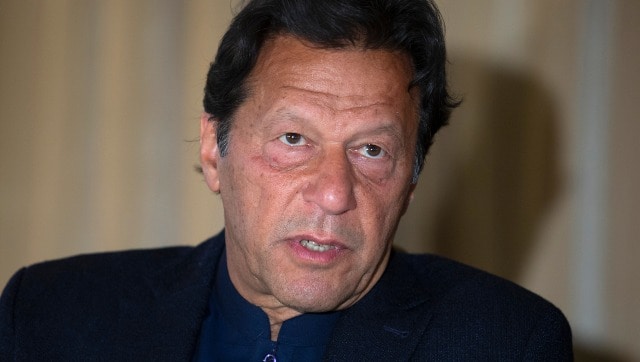 World
The global body against money laundering and terror financing had also asked Pakistan to work to address its strategically important deficiencies
Entertainment
The charge against Dillon Jordan is that he used PaperChase Films, his production company, as a front for the international prostitution ring
India
The 65-year-old businessman, meanwhile, remains on bail in the UK while a "confidential" legal matter, believed to be related to an asylum application, is resolved in connection with the unrelated extradition proceedings