Union Budget 2017 keeps with the spirit of Modi's 'sabka saath, sabka vikas'
While forming the budget, Union Finance Minister Arun Jaitley has tried his best to keep the interests and needs of all classes in mind.
If we look closely at the Union Budget 2017-18 in a straightforward manner, we will realise that it was designed around Prime Minister Narendra Modi's 2014 slogan, 'sabka saath, sabka vikas' (collective efforts, inclusive growth). While forming the budget, Union Finance Minister Arun Jaitley has tried his best to keep the interests and needs of all classes in mind. There is no social class that doesn't have something to look forward to, thus reinstating the Modi government's emphasis on the upliftment of peasants, villagers and the urban under-privileged alike.
The government's commitment to boost agriculture, comes across in the proposal to increase the agriculture credit to Rs 10 lakh crore, which will bring many more under the credit cover. The announcement also falls in line with the Jan-Dhan Yojana, which played a vital role in increasing the peasants' awareness of financial necessities. An allocation made towards debt redemption raises an aspiration of improved productivity.
The allocation towards schemes under the Mahatma Gandhi National Rural Employment Guarantee Act (MNREGA) has been increased to Rs 48,000 crore and will have a far-reaching impact, not only in increasing employment opportunities but also for strengthening the foundation of the rural sector. This will generate demand in the rural economy and give traction to national development.
Several schemes were introduced for the benefit of the backward classes as well. The allocation for projects and schemes specific to scheduled castes has been enhanced by 35 percent, taking the total to Rs 52,000 crore. For scheduled tribes, the allocation has been increased to Rs 31,920 crore and for minorities, an amount of Rs 4,195 crore has been set aside.
The tax imposed on those with annual incomes between Rs 2.5-5 lakh has been reduced from the existing 10 percent to five percent, thereby providing a relief in income tax liability up to Rs 12,500. Out of the 3.7 crore tax payers in the country, 1.95 crore fall in this bracket. In one go, this decision will benefit nearly two crore citizens.
In the road transport sector, the budget allocation for highways has been stepped up from Rs 57,976 crore to Rs 64,900 crore. On other national highway schemes, an amount of Rs 21,543 crore has been proposed. Towards the development of roads in the North East region, the government has set aside Rs 5,765 crore and another Rs 900 crore has been earmarked for road development in terror-infested areas.
And, for the repair and upgradation of national highways, Rs 2,970 crore will be spent. In coastal areas, the government has declared the construction of 2,000 kilometer of roads.
These figures reflect the twin priorities of attention being paid to every class of roads on one side and towards enhanced connectivity and employment generation on the other. Undoubtedly, this will have a positive impact on the country's economic state of affairs.
(The writer is the Union Minister for Road Transport & Highways, Shipping, Chemical & Fertilizers (MoS))
Find latest and upcoming tech gadgets online on Tech2 Gadgets. Get technology news, gadgets reviews & ratings. Popular gadgets including laptop, tablet and mobile specifications, features, prices, comparison.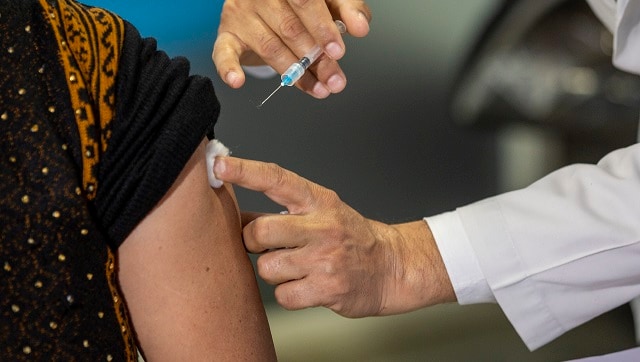 India
Today, while India has the second highest number of cases after the US and third highest deaths after the US and Brazil, it has one of the lowest per capita cases and deaths
India
India would probably be a dictatorship, if not for Nani and a 'Bharat Ratna' is the least we can do to honour the man
World
Pakistan has its own system of indefinite detention and house arrest, where terrorists are kept far from the prying eyes of courts and the media