Udaan scheme set for take off: 43 ghost airports to see subsidised flights soon
Air passengers departing from bigger metro airports have to cross subsidise UDAN fares as airlines have been asked to pay a small levy for each departure from big airports – the money so collected will offer subsidy for the Udan scheme
New Delhi: More than three dozen airports across India, which today do not handle a single flight, may get connected under the government's UDAN (Ude Desh Ka Aam Naagrik) scheme. Bids by interested airlines have been received to connect 43 such new airports for 190 routes but a final tally will emerge after the bidding process ends.
So cities such as Jaisalmer and Bikaner in Rajasthan, Jalgaon in Maharashtra, Ludhiana in Punjab, and Shimla in Himachal may soon come on to India's aviation map. Passengers flying out of metro airports may need to part-fund this ambitious regional air connectivity scheme of the government as the flights to these unviable airports will be subsidised through a fund where metro flyers (through a levy on airlines), state governments and the Centre will fund the corpus.
The first flight under the Udan scheme should start next month. This ambitious scheme offers subsidy to airlines to mount flight to those of India's airports where either no scheduled flight operates today or where the frequency of flights is very limited. It also mandates that any airline availing of the government's subsidy should cap fares on identified routes to Rs 2,500 per hour of flying. For helicopters, this cap is Rs 5,000 for an hour of flying.
"Based on the first phase of bidding for airports, the UDAN scheme is going to be a game changer, as it will increase the total number of operational airport in the country to 118 from 75 now," said Minister of State of Civil Aviation Jayant Sinha.
In all, 11 bidders have come forward to connect 30 airports which are currently operational, 12 which are underserved and 43 where not a single flight lands. In a list of airports provided by the ministry of civil aviation, Maharashtra has the highest number of unserved or ghost airports at 19, followed by Gujarat and Uttar Pradesh at 11 each. West Bengal and Karnataka are third in the pecking order, with 7 airports each which service not a single flight.
In addition to 50 total unserved airports India has built, we also boast of another 16 airports which are underserved - this means they service only up to seven flights a week. These airports may see much more activity after the launch of UDAN. So it is possible that flights may be mounted by airlines to Silchar in Assam; Jamnagar, Kandla and Porbandar in Gujarat; Agra, Varanasi and Kanpur in Uttar Pradesh; Gwalior and Indore in MP and Imphal in Manipur.
The only hitch is this: air passengers departing from bigger metro airports have to cross subsidise UDAN fares as airlines have been asked to pay a small levy for each departure from big airports – the money so collected will offer subsidy for the Udan scheme. States governments and airport operators are also required to chip in with incentives to make the scheme work and 15 states are already on board with the scheme.
A "first of its kind" in the world, UDAN will be based on market mechanism as well as bidding for a minimum of 9 seats and a maximum of 40 seats in a fixed wing aircraft. For 50 percent of the seats of flights under UDAN, the fare cap will be Rs 2,500, and the rest will be market-based pricing.
1) The scheme will offer incentives for anywhere between nine to 40 seats on an aircraft flying on designated regional routes, connecting unserved or underserved airports. Since the number of RCS (regional connectivity scheme) seats cannot be more than 50 percent of the aircraft's capacity, this means such routes would require aircraft of about 80 seats at most.
2) Private airlines have said that despite the subsidy element being clearly defined in the scheme, the flights may still not be viable. They are unhappy with the quantum of subsidy being offered and by the process of bidding which will ultimately determine what the subsidy amount for a route will be. Business aircraft owners are unhappy because the scheme is meant as of now for only scheduled operators, thus barring them from participation.
3) The environment for airlines to operate is already highly taxed (taxes on aviation turbine fuel among the highest in the world). So another levy to fund the regional connectivity scheme is obviously annoying airlines further. Airlines have already moved the courts for relief in the matter.
5) A new category of airlines, Schedule Commuter Airlines, is to be created for new entrants to offer flights under UDAN. The non-scheduled operators feel the entry barriers for this category need to be lowered.
6) UDAN will be applicable on flights which cover between 200 km to 800 km with no lower limit set for hilly, remote, island and security sensitive regions. Under the scheme, such flights must connect at least one RCS airport. The RCS caps fares and also offers a ceiling for the VGF (Viability Gap Funding) available for each route. This means airlines cannot charge beyond the caps specified from passengers and then will be allowed to do reverse bidding for availing the VGF.
8) In addition to VGF, the Centre will also provide concessions such as 2 percent excise on Value Added Tax (VAT) and service tax at 1/10th the rate and liberal code sharing with domestic as well as international airlines for RCS airports. State governments will have to provide free security and fire service, utilities at concessional rates and reduce VAT on ATF to 1 percent. No landing charges, parking charges and Terminal Navigation Landing Charges will be imposed for RCS flights.
9) A minimum of 3 and a maximum 7 regional connectivity scheme flights per week per route with minimum 9 and maximum 40 seats per flight will be allowed. This means if an operator of, say, an 80 seater aircraft is part of this scheme, it can avail VGF for only 50 percent of seats on any flight. Since the remaining 50 percent are not bound by RCS conditions, the operator is free to price tickets for these seats.
10) The regional connectivity scheme will be in operation for 10 years with individual route contracts to be for a 3-year span. Limited period exclusive route rights will be allotted to selected operators. There is a well defined exit clause too in the scheme in case operators want to exit within one year or after completion of an year. In the first case, the Rs 50 lakh bank guarantee will not be returned.
Find latest and upcoming tech gadgets online on Tech2 Gadgets. Get technology news, gadgets reviews & ratings. Popular gadgets including laptop, tablet and mobile specifications, features, prices, comparison.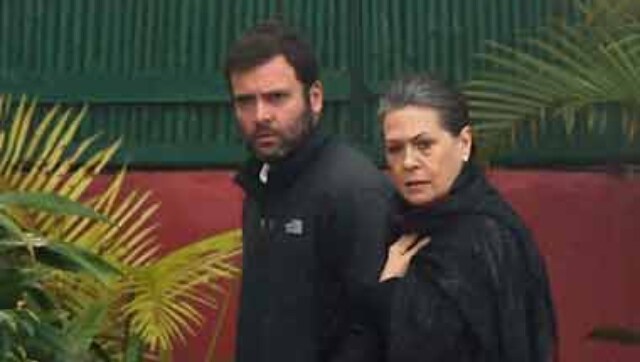 Politics
At the national level, the Congress needs to revive itself to provide the necessary framework for a national Opposition
India
History is replete with biases and politics is pregnant with contradictions. Thus, the pursuit of innocuous history and pristine politics is not only factually erroneous but also intellectually untenable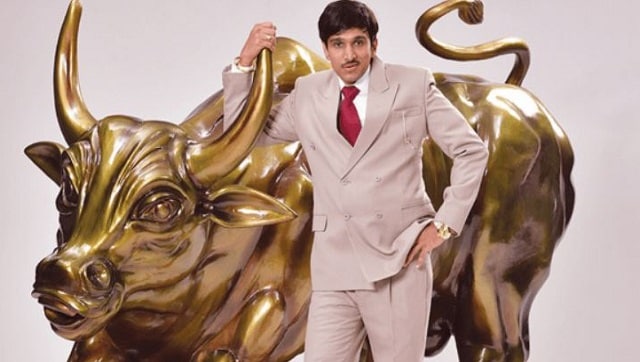 Entertainment
The last time Hansal Mehta reinvented himself he gave us films like Aligarh and Shahid. Post Scam 1992 and Chhalaang, I can't wait to see what Hansal 3.0 will bring us.