Tough challenges await Chandrashekhar Ghosh's Bandhan in its commercial bank avtaar
Perhaps, it would have made more sense if Bandhan chose to become a small finance bank, since such an entity perfectly fits into the stated scope and objectives of the organisation
On Sunday, Kolkata-based microfinance institution (MFI), Bandhan Financial Services formally converted itself into a full service commercial bank, thus becoming the latest private sector bank in the country. Bandhan is one of the two entities, which were given full-service banking licences by the Reserve Bank of India (RBI) in April, 2014, from a list of 25 aspirants that included big business houses. The other is IDFC.
The brand new Bandhan bank is hitting the ground running with an initial loan book of Rs 10,500 crore, 501 branches, over 10 million customers and a net worth of Rs 2,570 crore. Going by the size of the loan book, on the first day of its operations itself, Bandhan bank will overtake some of the existing private sector banks such as DCB, Catholic Syrian and Dhanlaxmi.
As Firstpost noted in an earlier article, the RBI couldn't have chosen a better candidate than Bandhan while awarding licences to the third set of private banks in India with the primary objective of promotion of financial inclusion. In the previous two rounds, when the RBI gave permits the major aim was to introduce competition in the banking sector, dominated by public-sector banks (PSBs).
There aren't too many like Bandhan's founder Chandrashekhar Ghosh, who understands the true sense of financial inclusion in a country, where half of the adult population is still unbanked. Ghosh, who have started as a filed worker in the microfinance business, has tremendous experience in finding a business model in the low-income customer segment. For most existing private sector banks, financial inclusion has remained an activity forced by regulation than commitment or a viable business proposition.
In a presser organised in mid-June to announce the receipt of final bank licence approval from the RBI, Ghosh said his commitment to the poor would remain even after Bandhan becomes a bank. The major focus of the Bandhan Bank would continue to be on small borrowers (retail and rural banking), while lending to large corporations would not be a priority. Over 71 percent of the branches will be in rural India and at least 35 percent in the unbanked rural pockets. The Kolkata-headquartered bank will have two divisions -- micro banking and general banking. Bandhan also plans to transfer its existing microfinance businesses and staff to the new bank.
Challenges lie ahead
Certainly, the existing customer-base and experience as a microlender are major advantages of Bandhan, but there are tough challenges emerging on multiple fronts for Bandhan as a full service bank.
Bandhan will have to face tough competition from the existing commercial banks and also from the new set of payments banks and small finance banks, when it comes to acquisition of cheaper liabilities. The RBI has already given licences to 11 payments banks, which include telecom majors like Airtel and Vodafone, corporate biggies such as Reliance Industries (in tie-up with State Bank of India) and Aditya Birla, financial service firms Fino PayTech and Cholamandalam and India Post.
These companies already have existing nationwide network, experience in financial transactions business, and infrastructure in place. Logically, these entities too will aggressively compete for retail deposits — an area where Bandhan will have to start from scratch. Existing lenders like SBI, United Bank, UCO bank and Punjab National Banks, which have strong presence in North Eastern states, where Bandhan has its core market, too would present intense competition in the race for cheaper deposits.
That's not all. The R BI will give away licences to establish small finance banks — another set of new banks — by next month. These banks will have freedom to operate pan India and undertake all banking operations, including deposit and credit operations to small borrowers with 75 percent of their loan portfolio comprising lending to sectors classified under priority sector by the RBI.
At the June press conference, Ghosh said he is not much worried about the entry of new set of small finance banks and payments banks. "We have gained a certain amount of experience in dealing with the small customer segment over years. There is no concern with regard to the arrival of new set of banks," Ghosh said.
But, analysts point out that it might not be a prudent idea to totally write off concerns arising out of competition. When new entrants come into the picture, chances are that there will be aggressive competition to get small deposits in the rural areas. In fact, in a recent conference, SBI chairman Arundhati Bhattacharya admitted that existing banks will face competition from the new set of lenders. "If they (payments banks) go for poaching rates, then many of the commercial banks could lose a portion of the deposits which are relatively lower priced," Bhattacharya said.
Was a Bandhan small finance bank a better idea?
Logically, licence to become a full service bank comes with a bigger responsibility to the promoter compared with a small finance bank. Credit operations will be more complex than running a microfinance institution, where there is no collateral requirement. The biggest competition, Bandhan will have to face, however, will not be on the credit side, but on deposit mobilisation.
As a full-fledged commercial bank, Bandhan will also face tougher scrutiny from the RBI as compared with a payments bank or a small finance bank. When Bandhan transfers all its existing assets (microfinance loans) to the bank under the category of microcredit, such loans will have to be accommodated, complying with the norms that are applicable to a commercial bank, especially with respect to collateral norms.
Even though Bandhan bank wants to focus on the lower end of the pyramid, as Ghosh envisages, the bank will have to take care of investors' interests for profit as well, which might force it to diversify eventually.
Also, focusing solely on a specific segment, doesn't augur well for any full-service commercial bank since this can result in high concentration risk. Going ahead, commercial banks will have to look at other segments to diversify its revenue streams.
Perhaps, it would have made more sense if Bandhan chose to become a small finance bank, since such an entity perfectly fits into the stated scope and objectives of the organisation. The targeted customer-base of a small finance bank and a MFI is not too different, where Bandhan already have a strong existing client-base and expertise. Also, the capital required to start a small finance bank would have been considerably lesser.
The RBI defines the scope of activities of a small finance bank as an entity that 'primarily undertake basic banking activities of acceptance of deposits and lending to underbanked sections including small business units, small and marginal farmers, micro and small industries and unorganised sector entities'. The regulator also gives freedom to small finance banks to operate nationwide. Bandhan would have been perfect fit in this category given its sole objective on catering the poor—also a business model it understands very well.
Whether Bandhan can successfully transform itself to a commercial bank from a microlender, withstanding the competition is something only time can tell. The new bank has the backing of strong investors such as International Finance Corporation, Singapore's sovereign wealth fund, GIC and domestic investors such as Small Industries Development Bank of India.
Bandhan bank is embarking on the next phase of its journey on a strong note, but on a path filled with tough challenges.
Find latest and upcoming tech gadgets online on Tech2 Gadgets. Get technology news, gadgets reviews & ratings. Popular gadgets including laptop, tablet and mobile specifications, features, prices, comparison.
India
TN Manoharan, former non-executive chairman of Canara Bank, has been appointed as the administrator of the bank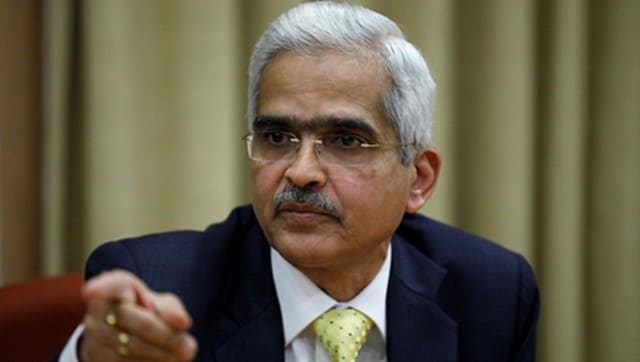 India
The central bank which has introduced many unconventional measures to aid recovery apart from cutting key rates by 1.15 percent, expects the Indian economy to shrink by 9.5 percent in FY21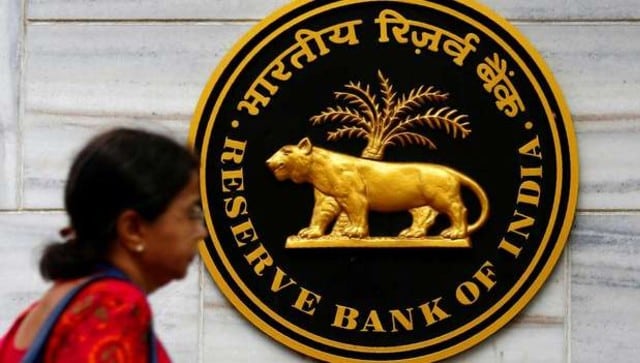 India
Kaushik Basu added that there is a good reason that all successful economies have a clear line between industries and corporations on one hand, and banks and lending organisations on the other