Tax evasion: Jaitley should use Aadhaar-PAN combo to track down corporate crooks
Jaitley however is conveniently forgetting that bulk of the tax evasion in the country is carried out by sophisticated crooks that hide behind incorporation
Finance Minister Arun Jaitley on 22 March 2017 said linking Aadhaar with Permanent Account Number (PAN) and making it to quote both numbers mandatory come 1st July 2017 is designed to curb frauds. It is common knowledge that individuals resort to splitting of income so as to get away with a lower rate of tax or preferably none at all given the slab rate of taxation applicable to them.
It is also common knowledge that often some of the 'extra' individuals in whose names the income is carved out are ghosts. Since the law obliges one to have a permanent account number if he has taxable income of his own or together with income of others to be clubbed with his, such crooks brazenly resort to real PAN cards for such fictitious persons. It is a singular failure of the system that fails to spot such non-existent persons while issuing PAN cards.
Instead of plugging the loopholes in the PAN issuance regime, Jaitley has decided to pin his faith on aadhaar the universal national identity card for residents of India. To be sure, aadhaar is more robust vis-à-vis PAN in terms of its security features what with iris and fingerprints (biometric features) of an individual forming its integral part. Thus it is that much more difficult to obtain it than PAN.
But then, the better course for the government would have been to take a cue from aadhaar and beef up the security and safety features of PAN rather than seeking safety in numbers---- the two identify cards being linked. Better still, the Indian government must emulate the US system---Social Security Number (SSN) their aadhaar equivalent doubles up as PAN. Yes, in the US one does not have a separate tax identification number for filing returns and otherwise dealing with the income tax authorities. This is as it should be.
Jaitley however is conveniently forgetting that bulk of the tax evasion in the country is carried out by sophisticated crooks that hide behind incorporation. Yes companies are formed with singular nonchalance for the purpose of income tax evasion brazenly. There are shell companies galore in the country. There were 15.27 lakh registered companies in India as at the end of January 2016 with only 10.76 lakh out them being active. Bulk of them are private limited companies with a large number of them being shell companies doing no business other than laundering black money under the cover of incorporation. Shell companies courted greater ignominy in the recent demonetisation exercise by being the handmaidens in laundering a whopping Rs 3,900 crore for the masters lurking behind them.
To be sure, directors of companies must have Director Identification Number (DIN) registered with the Ministry of Corporate but then unfortunately with the government trying to make doing business in India easier, obtaining DIN is not at all challenging. In fact it can be obtained online with minimum fuss.
Unlike individuals, companies are subject to a flat rate of taxation with the default rate being 30 percent plus education cess of 3 percent. But this has hardly deterred individuals from hiding behind the cloak of incorporation both to limit their personal liabilities as well as to escape scrutiny. Expenses are booked with singular nonchalance so as to reduce the income to zilch if possible.
The advent of limited liability partnership (LLP) has made the job of hiding behind incorporation easier though its potential has not dawned on the crooks fully as yet. One Person Company (OPC) an oxymoron which India has embraced to be one with the Joneses can rock the taxman's boat further when its full potential dawns on the crooks.
Jaitley is trying to address the fringe of the problem by using the PAN-Aadhaar pincer targeting individuals in the main. He should use his considerable legal acumen to defang shell companies.
India
Mizoram government was not aware that people from Myanmar carrying fake documents were arrested in Assam, said the IGP
India
India needs to be an equal partner on a host of other responses – not the least among them is our Co-Win software. In this situation, Britain can antagonise India at its own peril. And the ramifications of it will not be restricted to the Covid response alone.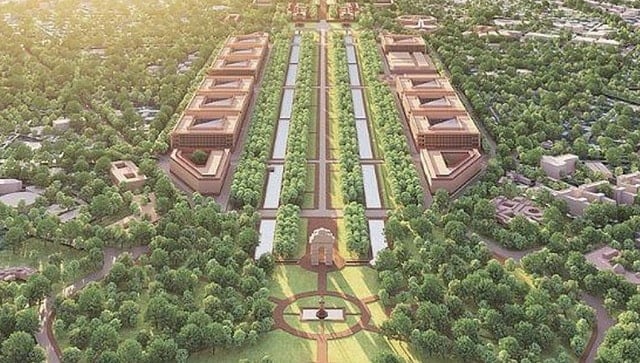 India
In this day and age where even private homes undergo renovation regularly, the Indian State continues to operate out of 90-year-old repurposed colonial homes retained after independence