Supreme Court's BS-3 ruling: Tata Motors terms it a penalty on entire auto sector
The court order is likely to impact the commercial vehicles segment the most
Mumbai - The country's largest automaker Tata Motors on Wednesday said the Supreme Court's ban on selling BS-3 models was "unexpected and unprecedented penalty" on the entire industry.
"The Supreme Court order banning sale of all BS-3 vehicles from April 1 is an unexpected and unprecedented move that will have a material impact on the entire automotive industry, OEMs and dealer networks and is a penalty to the entire automotive industry," Tata Motors said in a statement.
The largest commercial vehicles maker noted that the industry planned the current transition into BS-IV in line with the accepted practice of stopping production of earlier emission standard vehicles effective from the transition date and is also under the prevailing laws.
Before the court verdict, Tata Motors managing director Guenter Butschek had told reporters that if the verdict went against the industry, he would have to explore export opportunities to clear the unsold inventory to markets like like Africa, Nepal, Bangladesh and Sri Lanka.
He also categorically said "there is no technology available to upgrade a BS-3 vehicle into a BS-IV one."
On its passenger vehicles business, he said it has been producing BS-4 compliant vehicles across its entire product range and are fully BS-4 ready.
Without quantifying the losses or the volume of banned units, the company said it is assessing the impact of the order that are lying unsold on 1 April, at both company and dealerships.
In a statement, the second largest commercial vehicles makers Ashok Leyland's managing director Vinod K Dasari said he has only minimal BS-3 inventory.
"We have been making BS-4 vehicles since 2010 and has sufficient capability and capacity to make these vehicles. However, since BS-4 commercial vehicles cannot run properly on BS-3 fuel, and such fuel is not available nationwide, our customers continued to buy BS-3 vehicles," Dasari said.
On the BS-3 inventory, he said most of the unsold units will be sold in the next couple of days. "Of the little inventory that we expect to remain beyond this, we will export them to other markets, where we have significant presence and still operate on BS III norms. For any other vehicles still leftover, the company confirms that it will be able to easily upgrade them to BS-4 at minimal cost."
BharatBenz from the German major Daimler said the order will have practically no impact on it as it hopes to finish the stock over the next couple of days.
Erich Nesselhauf, managing director and CEO, Daimler India Commercial Vehicles told PTI that the order is on expected lines and the company has already made the transition as since August 2015 it has sold more than 1,000 trucks.
"If any units remain unsold, which I hope will not be so as I hope to sell them all in the next two days or to be exported," Nesselhauf said.
"That we sold 1000 BharatBenz BS-4 trucks underlines our commitment to lead this much-needed upgrade to cleaner and more efficient vehicles. We have worked relentlessly for more than a year to be fully BS-IV ready on April 1," he added.
BharatBenz's range of trucks are in the 9-49 tonne and have been available in BS-4 variants since August 2015.
It exports trucks made at its Chennai plant to 30 markets, under Fuso brand to across Latin America, Africa and Middle East and to Indonesia as Mercedes Benz and to Nepal as Bharat Benz.
"Today's decision of the Supreme Court reassures us in our belief that industry interests must go together with the interests of the society at large. The BS-IV standard will bring much needed improvements in terms of air quality, to the benefit of the people and the environment," he said.
Shrikant Akolkar of Angel Broking said the ruling will leave around 8.2 lakh unsold units in BS-III model having a combined value of Rs 12,000 crore.
"The largest chunk of the BS-3 inventory pertains to the two-wheelers segment and these may have to be diverted to international markets where BS-3 vehicles are still permitted. The passenger vehicle manufacturers have already started to manufacturer the BS-IV compliant vehicles hence we
do not expect any big impact on passenger vehicle makers," he said.
Subrata Ray of rating agency Icra said, commercial vehicles segment will be the most impacted segment by the court order.
According to him, around the CV industry has an inventory of around 75,000 units, and so will be hit as they will have to re-call them from dealers and upgradation to BS-4 norms but did not quantify the cost.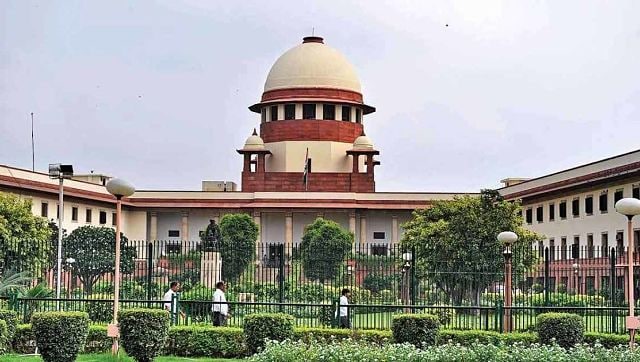 India
The Supreme Court on Friday dismissed a plea challenging Kerala government's decision to hold physical exam for Class 11.
India
Supertech said the order will not have any adverse impact on the company or its group companies as every project has its own independent RERA Account and cost centre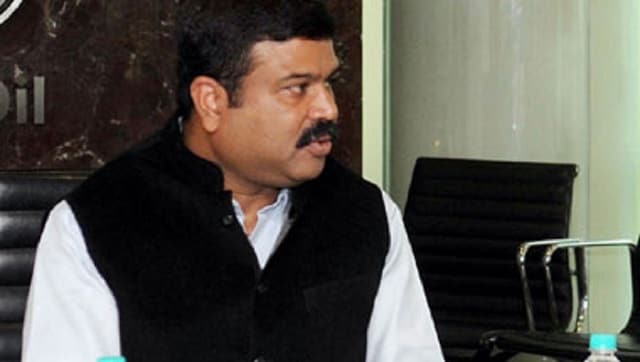 India
The minister's response came after the former Congress president called for the postponement of the NEET examination as many other examinations are scheduled around 12 September