Supreme Court talks tough on Aadhaar: It's a shame Indians don't want to pay taxes
The Bench also observed that tax evasion existed in India and it was a "shame" that citizens do not want to pay taxes
The Supreme Court on Wednesday asked why there was no objection from lawmakers on the government's decision to make Aadhaar mandatory for making permanent account number (PAN) cards, a move which was given effect by the latest budget from 1 July.
"542 persons are sitting in Parliament, why do they not object to it? If they are not objecting, why should we go into it," a Bench comprising Justices A K Sikri and Ashok Bhushan said. When it was told that the Centre has earlier made a statement in the apex court that it would not make Aadhaar mandatory, the Bench said, "They cannot be bound by it. It cannot preclude Parliament from enacting a statutory provision."
The court was hearing three petitions challenging the constitutional validity of section 139AA of the Income Tax (IT) Act. Section 139AA, introduced through the latest Budget and the Finance Act, 2017, provides for mandatory quoting of Aadhaar or enrolment ID of Aadhaar application form for filing of I-T returns and making application for allotment of PAN with effect from July 1, 2017.
The Bench also observed that tax evasion existed in India and it was a "shame" that citizens do not want to pay taxes.
The court said there was no doubt that Aadhaar should be voluntary and observed since tax evasion existed, the government could bring in new statute to stop such "leakage".
Defending the Centre's stand to make Aadhaar mandatory for filing of income tax returns and to apply for PAN, Attorney-General Mukul Rohatgi referred to around 10 lakh fake PAN cards and said Aadhaar was the only system which could prevent duplication or fake cards.
"We have reached to 99 percent of population. We are not at a nascent stage," he said and questioned the maintainability of these writ petitions saying they had not raised the issue of violation of privacy.
Senior Advocate Arvind Datar, appearing for a petitioner, said section 139AA was not part of the original Finance Bill and was introduced at the last moment. He referred to the Aadhaar Act and said there was not a single word saying the intention behind the statute was to check black money and weed out fake PAN cards.
To this, the Bench said, "The purpose of the Aadhaar Act is different from that of section 139AA of the I-T Act. Therefore, the validity of section 139AA cannot be seen at the touchstone of what is there in the Aadhaar Act." It would again hear the arguments on Thursday.
During the hearing, the apex court, on a lighter vein, observed that when a man is getting married, he has the best income and once a maintenance petition is filed, he becomes a pauper.
However, Datar said when Aadhaar has not been made mandatory in the Aadhaar Act, the government cannot make it complusory in the IT Act and the Centre had earlier given an undertaking before the court that except for social welfare schemes, they would not make it mandatory.
"The Supreme Court had directed them that they cannot make it mandatory. The mandate of the Supreme Court can not be undone. My right of not to have a Aadhaar can not be taken away indirectly," he said.
He also argued that the "dangerous" thing was that as per proviso of section 139AA of the IT Act, if someone does not quote his Aadhaar number while filing IT return, his PAN card will be deemed invalid.
When the bench asked whether section 139AA would also apply to non-natural persons like a company, Datar said. "No. It is applicable to individuals only."
He said that section 139AA discriminated between firms and individuals and forces a person to quote his Aadhaar for PAN and it was "virtually like a civil death".
When the petitioners said they were not raising the issue of privacy in the matter, the bench asked, "the entire thinking change the moment you exclude the privacy part."
"We are going into the validity of a Parliamentary legislation. Parliament, in its wisdom, has decided that Aadhaar should be made mandatory for PAN....It is not for this court to say that PAN was not working, so this is good. That is not permissible. We cannot question the wisdom of Parliament like this," the bench observed.
However, the Attorney General countered the petitioner's submission and said, "10 lakh PAN cards have been found to be fake. Are they propagating a general public interest or propagating the fraud (fake PANs) which is going in".
Rohatgi also clarified that nowhere in section 139AA of IT Act, was it mentioned that it would be effective with retrospective effect.
However, Datar said that in Delhi, for 100 persons, 132 Aadhaar cards have been issued and 34,000 private enrollment agencies have been blacklisted.
To this, the Attorney General said in Delhi, there were migrants and the government cannot destroy the Aadhaar cards of people after their death.
Senior advocate Shyam Divan, appearing for two other petitioners, also questioned the government's move and said no one can be compelled to have a Aadhaar card just because section 139AA says so.
He also said the biometric system in Aadhaar was not fool proof and there were instances where data has been leaked.
"These are issues of public interest. It is like an electronic leash and people do not want to live with it.
People cannot be compelled to part away with their vital details to private enrollment agencies," he said.
The Centre had earlier faced searching questions from the apex court for making Aadhaar mandatory for PAN cards, despite its order that it should be optional.
The government had earlier said that fake PAN cards were being used to "divert funds" to shell firms.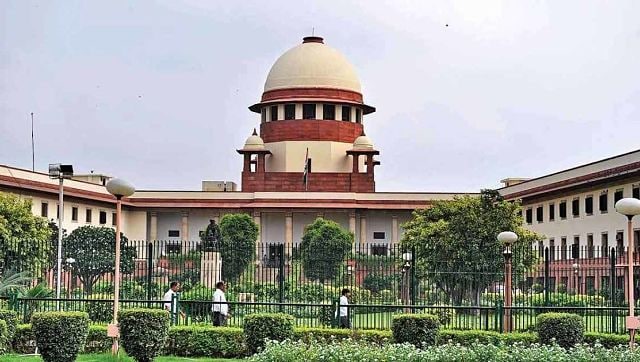 India
The contempt plea is against Prime Minister Narendra Modi, who as the head of the Cabinet's Appointment Committee chose Asthana as the Delhi Police chief days ahead of his superannuation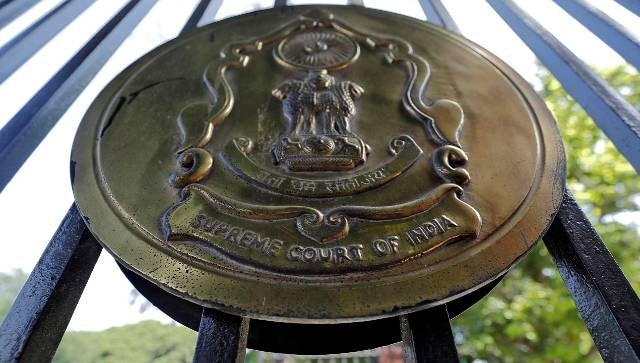 India
Chief Minister Himanta Biswa Sarma asserted that not an inch of Assam's land could be encroached by the neighbouring state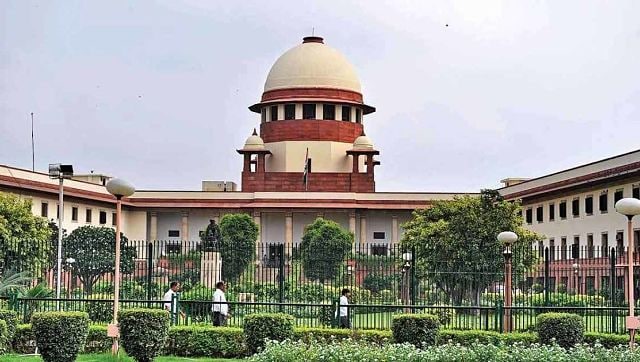 India
The petition claims that the appointment of the panel was made in violation of Article 77, which states that every executive action or order of the Central government has to be taken or issued in the name of the President, and hence unconstitutional and illegal