Strategic sale of PSUs: When will top loss-makers Air India, BSNL find a mention?
BSNL and Air India together have accumulated losses estimated at over Rs 68,000 crore.
New Delhi: Three cheers for the Narendra Modi government for finally plucking up courage to approve strategic sale of loss-making Bharat Pumps and Compressors Limited, 12 years after the last PSU was sold off through this route. The cabinet committee on economic affairs has given its "in principle" approval for strategic sale of the Allahabad-based company.
It has also decided that perennially loss-making Kolkata-based Hindustan Cables be shut down. The government had set itself the target of raising Rs 20,500 crore this fiscal through strategic sale of PSUs, besides also closing down some sick ones. The Cabinet Committee on Economic Affairs (CCEA) decisions on Wednesday are welcome steps in this direction.
What next?
What about the bloated white elephants like Air India, BSNL and MTNL which continue to bleed but get funded by the exchequer anyway? One look at the state of loss-making public enterprises in India will make it clear that the current disinvestment push is no where near enough, it does nothing to address the chronically sick public sector units.
According to the government's own analysis (the latest public enterprises survey of 2014-15), just three PSUs accounted for over two-thirds of the total losses incurred by the CPSEs in that year - BSNL, Air India and MTNL. "Amongst the top ten loss making companies, Bharat Sanchar Nigam Ltd, Air India Ltd and Mahanagar Telephone Nigam Ltd were the top three loss making Central Public Sector Enterprises (CPSEs) during 2014-15. The top ten loss making companies claimed 85.45 percent of the total losses made by all the (77) CPSEs during the year. The top three loss making CPSEs namely, BSNL, Air India Ltd., and Mahanagar Telephone Nigam Ltd incurred a loss equal to 62.09 percent of the total loss of all loss making CPSEs in 2014-15," the survey report said.
On number six in the list of top 10 loss making PSUs is Hindustan Cables, which the government has finally decided to shut down. Why not start at the top and look at BSNL and Air India now? These two PSUs together have accumulated losses estimated at over Rs 68,000 crore.
To be sure, each of the three PSUs – BSNL, Air India, MTNL - mentioned here have somewhat improved their financial performance since 2014-15. Air India claims to have earned an operational profit of a little over Rs 100 crore in 2015-16 for the first time in a decade and for the first time since the erstwhile Air India and Indian Airlines were merged to form the present entity (and losses began mounting). But these are unaudited figures, and so there is no way of knowing the exact number till the airline submits the audited results to Parliament later this year.
Similarly, there have been claims about BSNL also making an operational profit. According to this report in the Economic Times, a presentation to the new telecom minister speaks of BSNL reporting a five-fold jump in operating profits to Rs 3,378 crore for FY16 with an 11 percent increase in revenues to Rs 31,789 crore. Again, these are unaudited figures. In both the instances (Air India and BSNL), operating profits do nothing to stem the accumulated loss pile – for BSNL it is over Rs 40,000 crore and for Air India it could be well over Rs 28,000 crore.
The moot question is this: Why is the government continuing to be in industries like aviation and telecom, where nimble-footed private companies arrived a long time back? The private sector not only has the capacity to pump investments into capital intensive industries like aviation and telecom, it also enforces a work culture which embodies better efficiency than what the sarkari babus bring to the table in PSUs.
Unweildy behemoths
Air India and BSNL are simply unable to compete in their respective industries – partly due to bureaucratic interference and sloth, partly due to some wrong decisions on expansion etc in the past.
Let's look at why BSNL's financial health is precarious – it will become obvious when one understands its public sector DNA and resulting compulsions. The PSU gave away about Rs 15,000 crore in wages to its 2.1 lakh employees in 2014-15. It spent 52 percent or more than half its topline in paying staff salary that year compared to just about 7-8 percent of revenues that private telecom companies spend on staff. In other words, about 52 paise of every rupee BSNL earned was spent on wages in 2014-15 while private telecom companies spent 7-8 paise!
According to the Public Enterprises Survey of 2014-15, BSNL made maximum losses among the 77 public sector units surveyed, with its net loss accounting for almost a third of the total losses incurred in that year at Rs 8,234 crore. That translates to over Rs 22 crore net loss each day. Operational profits are going to do little to mitigate this loss pile.
Similarly, Air India has found itself woefully inadequate to compete with increasing onslaught of private airlines – its market share now stands at just about 15 percent while IndiGo commands almost 40 percent of the domestic share. Legacy costs, non-optimal fleet utilization and various other operational inefficiencies have meant that the airline continues to bleed despite a Rs 30,000 crore bailout package from the government – over Rs 22,000 crore of this promised equity infusion has already been received by the airline.
Whichever way one looks at it, the government needs to either fully exit the business of aviation and perhaps also mobile telephony. This report says that one of the recommendations of the Niti Aayog—which has been tasked with drawing up a list of public sector undertakings (PSUs) for disinvestment—is to revive Air India before any disinvestment. The Aayog has included Air India in a list of 22 PSUs where revival will have to happen before any value can be realised through disinvestment.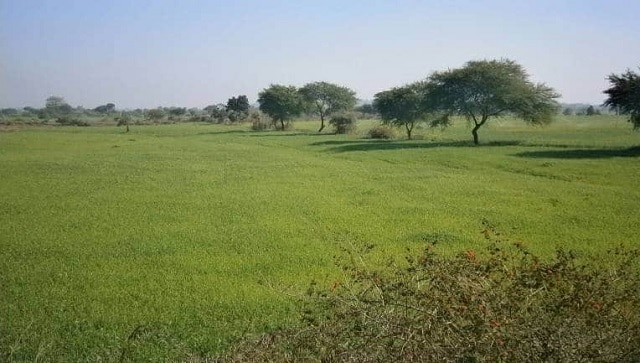 Business
Discussions on finalising a roadmap for core and non-core asset monetisation began in March to ensure faster implementation of the Budget provisions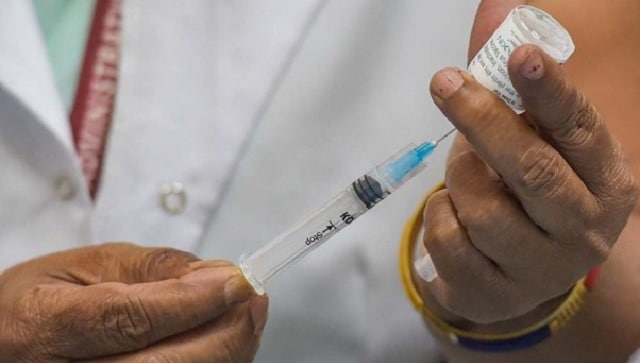 India
On the vaccine front, India's vaccination drive seemed set to get another push with SII announcing that it hopes to launch Novavax's COVID-19 vaccine 'Covovax' in India by September
India
India, the world's third largest emitter of carbon dioxide, has the potential to reduce nitrogen oxide and particulate matter emissions by 35 percent and 28 percent respectively by 2050