State of the economy: IL&FS crisis could spread to other NBFCs if resolution doesn't come fast, says Siddharth Purohit
Siddharth Purohit, research analyst at SMC Global securities, speaking at Firstpost State of the economy dialogues, an interview series where experts analyse the economy
The liquidity crisis that has gripped India's non-banking finance companies (NBFCs) following the default by certain Infrastructure Leasing and Financial Services (IL&FS) group companies could spread to other NBFCs also if a resolution process doesn't take place without delay, said Siddharth Purohit, research analyst at SMC Global Securities.
"There is a possibility that some more NBFCs could face default pressure if the problem is not taken care of soon enough," said Purohit speaking at Firstpost State of the economy dialogues, an interview series where experts analyse the economy.
The IL&FS scare has gripped financial markets ever since the default news became public. It is also part of the reason there is a bloodbath in the stock markets. A total market cap of Rs 20.59 lakh crore was wiped out since 4 September when the IL&FS default came to light. But, to be sure, its also on account of global factors like a spike in crude oil prices and a sharp depreciation of the rupee.
Most NBFCs will have to trim their growth projections and turn more cautious on capital use going ahead in the aftermath of the ongoing liquidity crisis which presents an opportunity for banks to grow their books aggressively, Purohit said. Also, for investors, cheaper valuations offer good opportunity to invest in quality companies, he said.
Following the IL&FS crisis, the government took over the board of the company by appointing an expert panel under the chairmanship of veteran banker, Uday Kotak. The panel is now in the process of preparing a resolution plan. The Life Insurance Corporation of India (LIC) owns a tad above 25 percent stake in IL&FS and is the largest shareholder in the company followed by Orix Corp which has nearly 24 percent stake.
Find latest and upcoming tech gadgets online on Tech2 Gadgets. Get technology news, gadgets reviews & ratings. Popular gadgets including laptop, tablet and mobile specifications, features, prices, comparison.
World
Playing up his local, middle-class roots, Biden focussed on Trump's stewardship of the coronavirus, casting the president as a callous leader who cannot empathise with the concerns of most Americans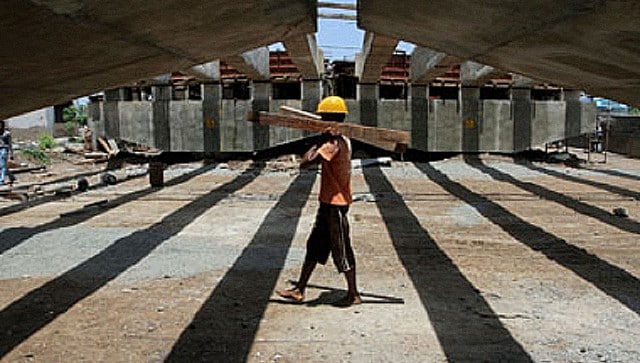 India
The construction industry in India is the second largest employer after agriculture and has an industry size of Rs 10.5 trillion. According to the Confederation of Real Estate Developers Association of India, prior to the lockdown, there were 20,000 ongoing construction projects in the country and work was being undertaken in as many as 18,000 sites.
World
Xi has previously pledged to increase government support for new technologies while doing more to fight pollution, protect natural resources and expand the country's national park networks.