Snapdeal's Kunal Bahl, Rohit Bansal admit to wrong decisions; decide to take no salary
Bahl conceded that over the last 2-3 years, with all the capital coming into this market, the company and the entire industry 'started making mistakes'
New Delhi: Snapdeal co-founders Kunal Bahl and Rohit Bansal have admitted to take wrong decisions which has led to the company having to take the decision to let go of  around 600 employees in the next few weeks. The employees have been offered three months salary as compensation. They won't be leaving the online marketplace firm at once but in batches, sources in the firm told Firstpost. The SoftBank-backed firm, which has been struggling to raise fresh funding, is also laying off hundreds of employees and eliminating non-core projects to focus on "profitable growth".
In an e-mail to employees, Bahl conceded that over the last 2-3 years, with all the capital coming into this market, the company and the entire industry "started making mistakes".
"We started growing the business before the right economic model and market fit was figured out," Bahl and Bansal wrote in their email, the Times of India said. "A large amount of capital with ambition can be a potent mix that drives a company to defocus from its core. We feel that happened to us. We started doing too many things, and all of us starting with myself and Rohit, are to blame for it," they said. They said from here on, Snapdeal would focus only on its core strengths and shut all non-core businesses in a bid to drastically cut cost.
Bahl cited examples of global companies like Apple, Tesla, Amazon, Netflix, Lego and Spicejet that "painted themselves into a corner many times over" before they became successful.
He said Snapdeal is being re-organised into a lean, focused and entrepreneurial company.
"We are combining teams, reducing layers, eliminating non-core projects and strengthening the focus on profitable growth. Sadly, we will also be saying really painful goodbyes to some of our colleagues in this process," he said.
According to sources, the company is in the process of laying off about 600 people across Snapdeal, Vulcan Express (logistics) and FreeCharge (payments).
"...both Rohit and I are taking a 100 percent salary cut. Many of our leaders have also stepped up proactively and offered to take a significant cut in their compensation," he said.
The company had last reported an employee strength of 8,000 people. Snapdeal is locked in an intense battle with rivals Amazon and Flipkart.
(With inputs from agencies)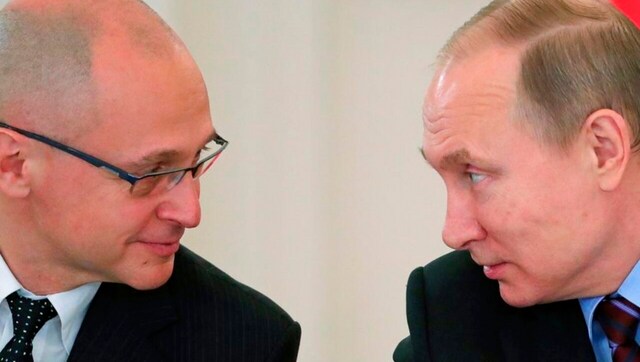 World
The Moscow Times reports that the rumored iPhone prohibition coincides with the Russian government's efforts to wean its citizens away from Western technology by establishing a "sovereign mobile ecosystem" based on the Avrora operating system
Explainers
Over the past decade, the products hit roadblocks. Siri ran into technological hurdles, while Amazon and Google miscalculated how the voice assistants would be used, leading them to invest in areas with the technology that rarely paid off
World
Pegatron plans to add a second facility near the southern city of Chennai in Tamil Nadu state, just six months after opening the first with an investment of $150 million, said the sources, who sought anonymity as the talks are private