Snapdeal plans IPO in 2019; in talks with SBI Caps, Kotak Capital, others
Snapdeal which has been burning money to compete with its larger rivals Flipkart and the Amazon, is reported to have only cash left for a year at best
Mumbai: Struggling ecommerce major Snapdeal has sounded out five merchant bankers, including SBI Caps and Kotak Mahindra Capital, to work on a public offer that is likely to hit the market in the second half of 2019.
The third largest marketplace majority owned by Japanese giant SoftBank has also reportedly appointed Swiss investment banking major Credit Suisse as a special advisor
for the share sale, people aware of the development told PTI.
"The IPO process is on with in earnest and may open in the second half of calender 2019, depending on the market sentiment. The management has zeroed in on five i-bankers incluing SBI Caps and Kotak Mahindra Capital,"said the source.
The source also said out of the five i-bankers sounded out, it will pick only one lead-banker that could be either SBI Caps or Kotak.
It has also sounded out top law firms Amarchand Mangaldas, AZB & Partners and Khaitan & Co to advise it on the proposed share sale plan.
The development comes within days of co-founder and chief executive Kunal Bahl writing to the employees, whose numbers have come down to under 3,000 from 7,000 a year ago, asking them to prepare for an IPO a la the hugely successful share sale by retailer D-Mart, that was oversubcribed over 100 times and made a market debut with a whopping 114 percent premium a fortnight ago.
The Gurgaon-based Snapdeal which has been burning money to compete with its larger rivals Flipkart and the American giant Amazon, is reported to have only cash left for a year at best, and is desperately to raise funds amidst reports that existing investors led by Softbank which own 33 percent and Kalari Capital want it to be merged with Flipkart or Paytm.
Due to cash cruch and massive write-down in valuations the company has reduced costs by 60 percent, Bahl said in the March 27 letter and also reported slashed one-third of its employee-count in the past one year alone, is focusing on growing in profitably, which the management feels is possible through an IPO.
Snapdeal has so far raised over US $1.7 billion, including US $200 million in early 2016 and is desperately seeking more money, according to sources.
The e-tailer has also reportedly slashed its monthly cash burn by 80 percent, incurring a US $4-5 million a month now, from US $20-25 million in its bid to conserve cash.
Its early-stage investors include Kalaari Capital and Nexus Venture Partners, while the largest shareholder is Softbank wants to exit. The Japanese giant has pumped in close to US $1 billion in the company which was valued at US $6.5 billion in December 2016.
While Softbank owns 33 percent in Snapdeal, Nexus owns roughly 10 percent and Kalaari nearly 8 percent, as per the RoC filing. Chief executive Kunal Bahl and chief operating officer Rohit Bansal, together own under 6.5 percent in the of the company they cofounded.
In the March 27 letter to employees titled 'The DMart story and our path to profitability, Bahl has alluded to the success of the DMart IPO and said there are many lessons to be learnt from the disciplined execution and focus of the retailer.
"He has also referred to the focus of DMart on profitability and targeting its core audience with clarity.
"We continue to make great progress on our path to profitability. Our monthly EBITDA has improved by 60 percent since December 2016, which shows the progress we have made in a short period. The wildly successful IPO of Dmart is the result of the slow and steady growth it has had and all along focusing on a few key principles of execution," he said.
Bahl said going forward Snapdeal's focus will be on unit level profitability and on core audience, which made Dmart what it is today.
Stating that Sanpdeal is absolutely on the right path he said "while the path we are on will take longer than what we may have thought, it's the right path to building a sustainable enterprise that can serve the needs of millions of buyers and sellers." He however did not mention the word IPO in the long letter.
Business
Adani Wilmar, which sells cooking oil under the Fortune brand, and Baba Ramdev-led Patanjali are in the fray to acquire debt-ridden Ruchi Soya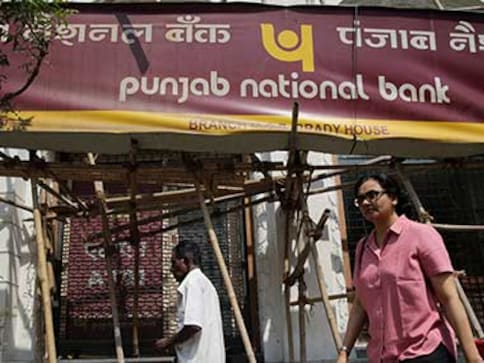 Business
PNB in January alleged that billionaire diamond jeweller Nirav Modi and his uncle Mehul Choksi had for years fraudulently raised billions of dollars in foreign credit by conspiring with staff at the bank
Business
Last week, Ruchi Soya had in a regulatory filing confirmed that the CoC declared Adani Wilmar as H1 (highest) bidder and Patanjali stood as H2 (second highest).