Snapdeal may not fit into Flipkart's biz strategy, but 3 other options Kunal Bahl can look into
Bahl and chief operating officer and co-founder Rohit Bansal can take cold comfort from the fact that Sachin and Binny Bansal are in not much of a better position at Flipkart, where hedge fund Tiger Global is calling the shots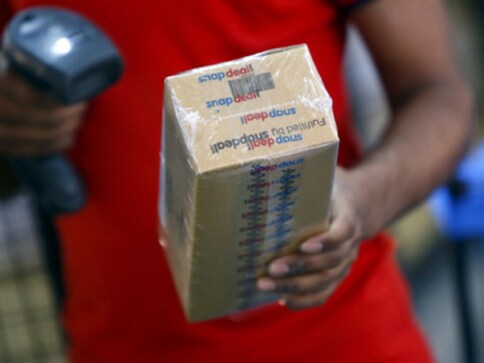 In analysing the future of big-sized startups, it is wise to recall Satyajit Ray's classic based on Munshi Premchand's story, "Shatranj Ke Khilari" (The Chess Players). While we may see high-profile startup founders like Sachin Bansal of Flipkart and Kunal Bahl of Snapdeal as the nawabs seemingly in charge of their kingdoms, they are but pawns in the hands of venture capitalists, who, like British imperialists during the Raj, may swallow up the nawabs. One man's chess player is another man's pawn.
The big question in the media last week was whether Snapdeal was being acquired by Flipkart, as the two face up to the might of Jeff Bezos-led Amazon. Amazon could well be the equivalent of the British empire in this game of thrones -- but it is always wise for business people to look at money before they look at power. In that sense, Snapdeal's co-founder and CEO Kunal Bahl appears to be on a weak wicket and acknowledges that he is not a player but a pawn. He told the staff on Sunday in an email that he cared for them but hinted investors were calling the shots. The big boy venture fund backers of Snapdeal (officially Jasper Infotech) include Japan's Softbank and China's Alibaba.
Bahl and chief operating officer and co-founder Rohit Bansal can take cold comfort from the fact that Sachin and Binny Bansal are in not much of a better position at Flipkart, where hedge fund Tiger Global is calling the shots. Sachin Bansal admitted candidly last year that performance was behind his getting off the CEO's chair. Binny is now Group CEO but the hands-on, eyes-out CEO is Kalyan Krishnamurthy, Tiger Global's chosen blue-eyed boy. Kalyan said last week that Flipkart's acquisitions are largely capability-driven. That could be a hint that Snapdeal is not hot property for him because it does not seem to have any special skill or intellectual property to complement Flipkart. Snapdeal does not have at least one of the three S's -- Strength, Stamina or Secret sauce -- and may be best placed to look for suitors to sell out to. The deeper question is: who should it sell out to and why?
Indications are that the combined might of Softbank, Alibaba, Tiger Global and other venture funds may be the best to take on Amazon as reports suggest Snapdeal's initial strategy of being a pureplay marketplace did not go far.  Since these funds are out to get rich, riding piggyback on a Flipkart IPO may make sense.
With limited market clout, restive employees and not-so-thrilled customers, Snapdeal is hardly in a position to call the shots.
However, the other option is for Alibaba, the common investor in Snapdeal and Paytm to step in and take on Tiger Global's moves in the pre-IPO chessboard. Paytm is an uncelebrated e-commerce player powered by an ubiquitous mobile wallet that was catapulted to highs by last year's demonetisation of Rs 500 and Rs 1,000 notes. It also has an emerging synergy in a planned payments bank. That seems more workable in a pre-IPO scenario as Paytm's wallet-brand clout can take on Flipkart's early mover advantage.
The third option for Snapdeal is to play a longer term game focusing on, say, regional languages and emerging low-end customers and acquire the fulfillment and customer service clout it could do with. That would require a new infusion of cash, and seems unlikely. That may also remind us of Reliance Jio and the fact that Reliance Industries could do with some technology-driven e-commerce clout to match its other strengths. As they say: watch this space.
(The writer is a senior journalist. he tweets as @madversity)
Business
This comes close on the heels of closure of competitor Zomato's IPO which gives the food aggregator company a valuation of Rs 64,365 crore
Entertainment
This Stephen King adaptation is a yawn-fest with brief fangirl moments when Moore appears on screen.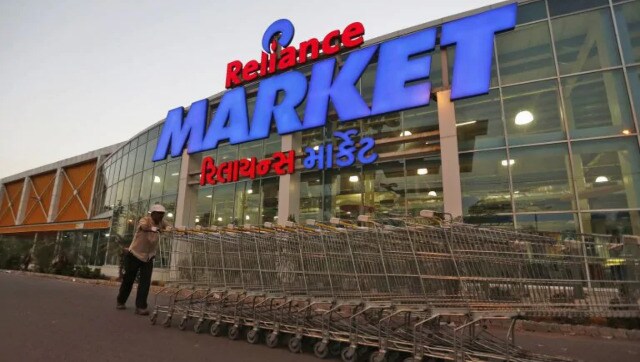 Business
The capital infused by RRVL will help drive the growth and expansion of Just Dial into a comprehensive local listing and commerce platform