Snapchat controversy: You are not bigger than the brand, unless you are Steve Jobs, say analysts
The days when well-known brands were favored by a few have long past gone, say brand specialists
The ratings of Snap Inc, the company that operates the messaging app Snapchat, has spiraled out of control hitting rock bottom levels following the alleged remarks made by CEO Evan Spiegel in 2015.
In a lawsuit filed in January this year by a former employee Anthony Pompliano, who worked for a few weeks in the company, he claims Spiegel said the app was for the rich and not for poor countries like India and Spain. Pompliano has claimed the company was fudging user data and misleading advertisers.
Denying Spiegel had made the remark, the company has gone all out in a damage-control mode. It described Pompliano allegations as "a disgruntled employee fired for poor performance."
Terming the allegation false, Snap Inc has said that it was not lying to advertisers or investors that they had 100 million daily active users or DAUs, the Indian Express said.
However, the retribution by consumers to the alleged remarks was instant in India with around 1.7 million users uninstalling the app. It is considered the most popular social messaging application after Facebook and Instagram.
Brand image takes a beating
The alleged remark attributed to Spiegel has hurt its brand image and perception.
A few weeks ago, America's United Airlines was in the news when videos emerged showing police officers dragging a passenger off the plane when he refused to 'volunteer' to get off the plane that was overbooked by the airline. Worse, Oscar Munoz, CEO of United Airlines' parent company, supported the airline's actions initially but in the face of a worldwide whiplash apologised later, although the damage was already done. Post the incident, the airline's share value dropped drastically over the next few days.
Can brands salvage the massive losses to their reputation by the top management's actions and words, real and alleged, in the public arena? The days when well-known brands were favored by a few have long past gone, say brand specialists. Rural studies in India, for instance, have shown that brands are being brought by people in small villages and their numbers are only growing.
Consumers from anywhere are buying the product or using the service, and hence no brand can afford to swat them off with insensitive remarks. With markets in developed countries becoming saturated, it is the developing markets like India that holds the potential for them, says Alpana Parida, Managing Director, DY Works, a Mumbai-based brand strategy and brand design. "There is a new power structure and new consumers, who are decision-makers and buyers of these brands and services. The old norms are crumbling. Unless CEOs watch what they speak, they will harm their brands themselves," she says.
When a product or service is made and put out in the public space for a price, it is open to anyone who can afford it. "How does it matter to the creators/owners/producers who is buying it? What is their problem about who is using that product or service?," asks N Chandramouli , CEO of TRA Research,  a brands insights company, formerly Trust Research Advisory. It is the personal biases that are at play when CEOs speak in this manner or support the insensitive actions of their employees. Case in point is United Airlines. Everyone has biases, agrees Chandramouli, but as brand custodians you erode its value when you put out your biases in the public eye.
Terming insensitive remarks and actions of top managements in companies as 'marketing racism at its worst', Harish Bijoor, Chief Executive Officer of brand and business strategy firm Harish Bijoor Consults Inc, says that comments and issues such as these do no good to brands, their immediate use, franchise and their medium-term reputations.
These mistakes turn costly for the brand thus eroding share value and brand perception simply because the creators/founders consider themselves to be bigger than their brands, says Chandramouli. However, he pointed out that exception to the rule was Apple. "No matter what Steve Jobs said or did, the brand image remained intact," he says.
Salvaging brand perception
What can brands do to salvage their reputation due to careless remarks or actions? The only way out is for the founders/creators of the brand to apologise and be sincere about it, say brand specialists.  For instance Travis Kalanick - Uber Technologies Inc Chief Executive, apologised immediately after a video was published showing him getting into an argument with a driver for the ride service, who complained about the pay rates.
In a statement, Kalanick said he was ashamed for treating the driver disrespectfully, and apologized to the driver and others, Reuters report said. "It's clear this video is a reflection of me - and the criticism we've received is a stark reminder that I must fundamentally change as a leader and grow up. This is the first time I've been willing to admit that I need leadership help and I intend to get it," he wrote.
Taking the Kalanick route is the only way out, provided the apology is sincere, say brand specialists. "You can't stay quiet after the incident," says Parida, pointing out that Nestle suffered for its silence after the health scare issue with regard to its noodles brand Maggie spiraled. "You need to come out and speak up. People want that connection with the brand.
"In the Snapchat case, Spiegel needs to be transparent and admit what is the real story. Remember, consumers today have variety of choices and no one will stand for high-handedness by the corporations," said Parida.
Agreeing with Parida, Chandramouli said, in an interconnected world information reaches faster and no one can escape its repercussions. For instance, in the recent Mahesh Bhupathi-Leander Paes incident, the former made public their WhatsApp personal discussions thus aggravating the situation.
"People have to look beyond their personal biases and realise they are brand custodians. The brand will outlive the creator, provided it continues to deliver. Apology and a sincere one at that, is the only way out," says Chandramouli.
Another way out is to resign, says Bijoor. "It can be a great palliative," he says, adding that consumers love prompt, decisive and even vengeful action by brands in such incidents.
News & Analysis
A new report claims Apple will "cancel" the Touch Bar from the upcoming lineup of MacBook Pro devices.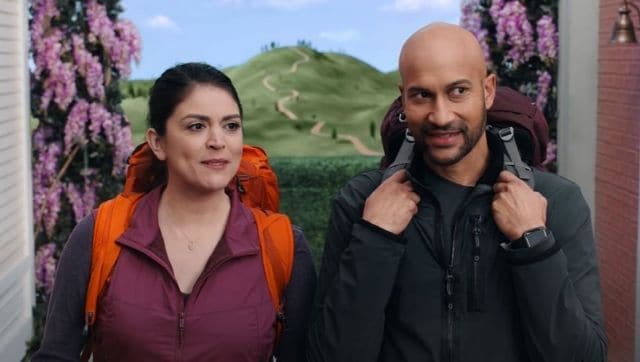 Entertainment
Though bumpy at times, Schmigadoon! is a feel-good comedy and a hat-tip to musicals, worth a slow-Sunday watch.
News & Analysis
Twitter Fleets is an Instagram Stories-like ephemeral feature, that appears on the top of a user's feed, and posts on it disappear in 24 hours.