Sensex opens 100 points up, Nifty in green, all PSU banks trade in red; focus on share price of Gitanjali Gems
Shares of PNB, too, declined after the Central Bureau of Investigation on Monday sealed the Brady House Branch of the bank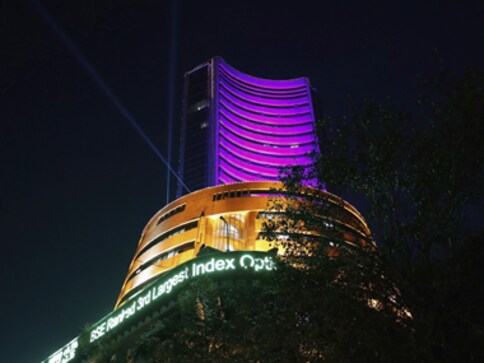 The markets on Tuesday opened on a cautious note with all the public sector bank stocks were trading lower. At 9.15 am all the big public sector banks were lower by 1.5 percent. Apart from the banking stocks, share prices of jewellery companies will also be in focus going ahead in the day. Analysts expect massive selling in stocks of public sector banks would be seen as the Rs 11,400 crore Punjab National Bank fraud continues to rock stock exchanges.
All the top six public sector banks were down with largest among the lot the State Bank of India falling 2.2 percent at 9.17 opening hours. Jewellery maker Gitanjali Gems was also named in the PNB scam thus impacting its stocks.
However, some banks started to show some recovery signs after early morning lows, Bank of India was one of them
On Monday, the stocks of PNB were down more than 7 percent and its market value came down to Rs 10,781 crore in just four days of trading.
On Monday, shares of Gitanjali Gems extended losses for the fourth consecutive session -- plunging almost 10 percent to its lower circuit level at Rs 33.80 per scrip -- while those of Punjab National Bank (PNB) slipped over 7 percent.
On a closing basis, PNB's scrips fell by Rs 9.25 per share, or 7.36 percent, to Rs 116.40 on the BSE.
The stocks of jewellery company Geetanjali Gems continued the plunge a day after the Enforcement Directorate (ED) conducted search operations in six franchise-based outlets located in four malls in Kolkata in connection with $1.8 billion banking fraud case.
Following the unravelling of the multi-crore PNB fraud, two senior officials of Gitanjali Gems -- Chandrakant Karkare and Pankhuri Warange -- resigned from the company, according to a regulatory filing with the stock exchanges on Monday.
Shares of PNB, too, declined after the Central Bureau of Investigation (CBI) on Monday sealed the Brady House Branch of the bank as multiple probe agencies continued with their probe into the multi-crore fraud.
The shares of the two companies started to decline following the country's second largest state-run bank PNB's declaration of unearthing a fraud of Rs 11,300 crore involving diamantaire Nirav Modi.
The fraud, which included money-laundering among others, concerned the Firestar Diamonds group in which the CBI booked Modi, his wife Ami, brother Nishal Modi and uncle and business partner Mehul Choksi -- who promotes the luxury jewellery brand Gitanjali Gems.
Last week, the ED launched a nationwide raid on the offices, showrooms and workshops of Nirav Modi. The CBI registered an FIR against the Gitanjali Group of companies based on a complaint registered by the PNB.
On Sunday, the ED conducted searches at over 45 more locations in 15 cities across India in connection with the scam.
(With inputs from IANS)
Business
At the interbank foreign exchange market, the domestic currency opened at 79.80 per dollar. It hovered in a range of 79.71 to 79.85 during the session
Business
At the interbank foreign exchange market, the rupee opened at 79.80 against the greenback, then fell to 79.82, registering a decline of 11 paise over its last close
Business
This comes following a net investment of staggering Rs 51,200 crore in August and nearly Rs 5,000 crore in July, data with depositories showed