Sensex gains 139 points, Nifty above 10,350 as BJP stays ahead in Gujarat, Himachal Pradesh race
BJP is all set to wrest power from the Congress in Himachal Pradesh as it won 8 seats and was leading in 37 others while the ruling party bagged four seats and was leading in 15
Mumbai: The Sensex rallied 139 points on Monday on prospects that the BJP is set to retain power in Gujarat and elbow out the Congress in Himachal Pradesh.
According to Election Commission results and trends for the 182 seats in Gujarat, the BJP won 17 and was ahead in 84. It needs 93 to form a majority government. The Congress won 15 and was leading in 61.
The BJP is all set to wrest power from the Congress in Himachal Pradesh as it won 8 seats and was leading in 37 others while the ruling party bagged four seats and was leading in 15.
The 30-share BSE index hit a high of 33,801.90 and settled up 138.71 points, or 0.41 percent, at 33,601.68, its highest closing since 29 November when it had closed at 33,602.76.
The gauge gained 409.93 points in the previous two sessions after exit polls had predicted BJP win in Gujarat and Himachal Pradesh assembly polls.
The 50-share Nifty reclaimed the key 10,300-mark to close higher by 55.50 points, or 0.54 percent, at 10,388.75, its highest closing since 27 November. It moved between 10,074.80 and 10,443.55 intra-day.
Business
Tata Steel, Bajaj Finserv and SBI were among the top gainers at both the BSE Sensex and NSE Nifty50 whereas Dr Reddy and Axis Bank were among the top losers in both the indices
Business
At the clsoing bell, the BSE Sensex was up 209.36 points or 0.40 percent at 52,653.07 while the NSE Nifty50 gained 69.05 points or 0.44 percent to close at 15,778.45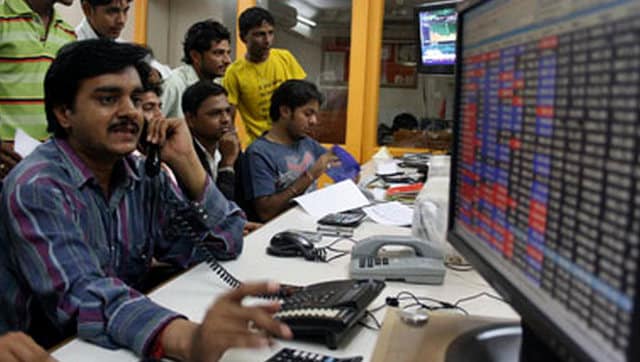 Business
At the closing bell, Sensex was at 52,852.27. It decreased by 123.53 points or 0.23 percent. Nifty was trading at 15,824.45 after losing 31.60 points or 0.2 percent.