I-T dept wants you to self-certify bank accounts opened between July 2014-Aug 2015 by 30 April
The tax department had on 31 August 2016 indefinitely extended the deadline for complying with self-certification norms
New Delhi - The tax department on Tuesday asked financial institutions (FIs) to get self-certification from account holders by 30 April to comply with FATCA provision and avoid blocking of accounts.
"The account holders may be informed that, in case self-certifications are not provided till April 30, 2017, the accounts would be blocked, which would mean that the financial institution would prohibit the account holder from effecting any transaction with respect to such accounts," the CBDT said in a statement.
Account holders are informed that, in case self-certifications are not provided till 30.4.2017,A/Cs would be blocked : pic.twitter.com/YICvRHqfPm

— Income Tax India (@IncomeTaxIndia) April 11, 2017
The Central Board of Direct Taxes (CBDT) also advised all financial institutions that all efforts should be made by them to obtain self-certification.
India had entered into an agreement with the United States for implementation of the Foreign Accounts Tax Compliance Act (FATCA) with effect from 31 August 2015.
Under the Income Tax Rules, the financial institutions had to obtain self-certification from account holders by 31 August 2016, in respect of all individual and entity accounts opened from 1 July 2014-31 August 2015.
In view of the difficulties faced by stakeholders, the tax department had on 31 August 2016, indefinitely extended the deadline for complying with self-certification norms.
In Tuesday's statement, the CBDT said queries were received from the financial institutions regarding the revised time lines for completion of due diligence.
It said if the account is blocked due to lack of self-certification, then the transactions by the account holder in such blocked accounts will be permitted once the self-certification is obtained and due diligence is completed.
Under the FATCA provisions, financial institutions are required to obtain self-certification and documentation or else they were required to close the accounts and report the same if found to be a "reportable account" as per the prescribed due diligence procedure for a pre-existing account.
FATCA allows automatic exchange of financial information between India and the US.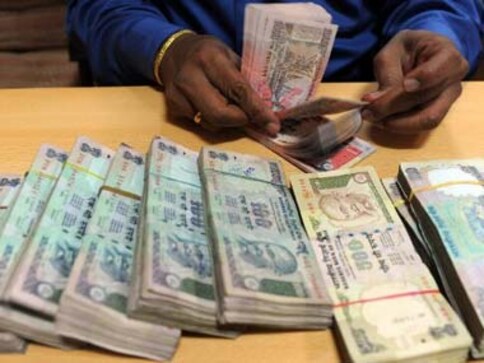 Politics
In case the disclosure is not made and the unaccounted money is detected by tax authorities, it will be charged with 60 per cent tax and a longer lock-in period
Business
NRIs and PIOs are not required to link bank accounts and other services with Aadhaar, Unique Identification Authority of India (UIDAI) said on Friday
Business
After the CBI and the ED, the Income Tax Department has stepped up action against the Rotomac group and its promoters. attaching 11 bank accounts in connection with an alleged tax evasion probe against them, officials said on Tuesday