Sebi hits RBI wall on mandatory exchange-trading in corp bonds
Currently also, some corporate bonds are traded on stock exchanges but a larger volumes take place in the spot market.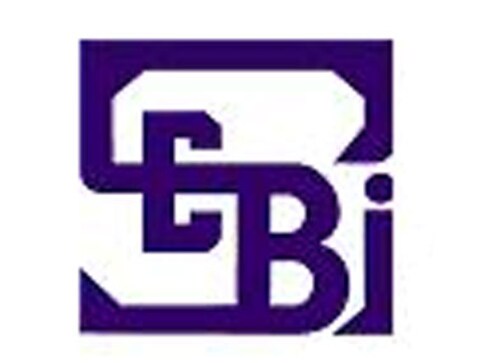 New Delhi: To deepen corporate bonds market, regulator Sebi wants to make it mandatory for such securities to be traded on stock exchange platforms, but the RBI has suggested keeping this option voluntary.
As it seeks to deepen the corporate bonds market, the Securities and Exchange Board of India (Sebi) has approached the finance ministry, corporate affairs ministry and the RBI, among others, to address certain impediments in this regard.
In this regard, Sebi had written to the RBI to make trading in corporate bonds on stock exchange platforms mandatory in a phased manner, a senior official said.
However, the RBI is of the view that exchanges should work with market participants to make exchange platforms a preferred mode for such transactions, rather than making it mandatory.
Currently also, some corporate bonds are traded on stock exchanges but a larger volumes take place in the spot market.
The capital markets regulator is now looking to conduct wider consultations on this issue, as it feels the move would bring in the much-needed transparency in the corporate bonds market and also make the process of raising funds through such securities much easier for the companies as well as investors.
On its part, Sebi has already allowed re-issuance of existing debt securities by a corporate issuer within a specified time period rather than launching a new issue.
This would help create large stocks in any given issue, thereby helping create secondary market liquidity and also avoid the fragmentation with multiple issuances.
Finance Minister Arun Jaitley had earlier asked the financial sector regulators including Sebi and the RBI to "take early steps for a vibrant, deep and liquid corporate bond market".
Taking this issue forward, Sebi has been discussing the necessary measures with other regulators and various government departments.
Among others, Sebi has taken up with the corporate affairs ministry the issues faced by issuers of corporate bonds relating to the applicability of certain provisions of the new companies law.
The issues raised with the RBI include revising guidelines for private placement by NBFCs with regard to the number of investors, and use of capital markets for raising funds through debt and hybrid instruments for banks to meet capital requirements under Basel III norms.
Besides, Sebi has also discussed with the RBI the issue of allowing banks and primary dealers (PDs) to act as market makers in corporate bond segment and providing funding to PDs for this purpose, as also the matters relating to reporting of trades in Commercial Papers (CPs) and Certificates of Deposits (CDs) on the stock exchanges.
Sources said the RBI has responded favourably to many suggestions and necessary action has been initiated already in some cases, but the central bank is not keen on allowing PDs to act as market makers and in permitting reporting of trades in CPs and CDs on stock exchanges.
Sebi has also requested the RBI to consider enabling trading members in the debt segment of stock exchanges to borrow funds to provide market making in the corporate bonds market.
The capital markets regulator also proposed a common reporting platform for all securitised debt instruments, for which the RBI is the main regulator and which are mostly issued by RBI-regulated banks and NBFCs.
Sebi has also written to the RBI, IRDA, PFRDA and EPFO to
rationalise investment restrictions on the entities regulated
by them, while it has asked the finance ministry to look into
taxation issues for securitised debt instruments.
The measures proposed by Sebi were based on recommendations from its Corporate Bonds & Securitization Advisory Committee (CoBoSAC), which was incidentally chaired by fromer RBI Deputy Governor Shyamala Gopinath and included nominees from the RBI also among other institutions.
The panel advises Sebi on issues related to the development of the corporate bond market and the market for securitised instruments in India.
It also advises Sebi on implementing the recommendations of the High Level Committee on Corporate Bonds and Securitisation, as also on removal of regulatory hurdles under its purview and lists up matters to be taken up with other regulators.
The panel also facilitates coordination among Sebi, RBI, IRDA, PFRDA and concerned departments of the government of India on development and policy issues.
PTI
Find latest and upcoming tech gadgets online on Tech2 Gadgets. Get technology news, gadgets reviews & ratings. Popular gadgets including laptop, tablet and mobile specifications, features, prices, comparison.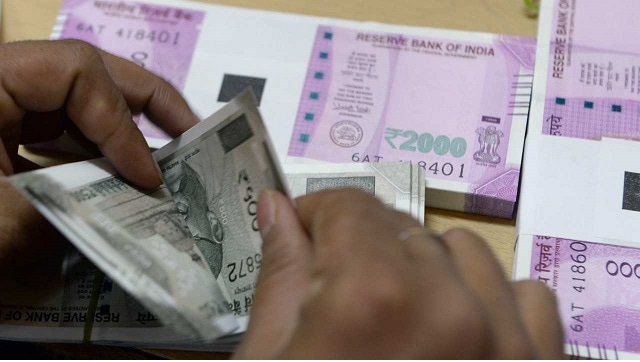 India
The RBI data also showed the current account deficit for the October-December quarter of fiscal 2019-20 was revised to $2.6 billion or 0.4 percent of GDP from $1.4 billion earlier.
India
The interest rates have started dropping, but they need to drop even further if the banks have to come around without too much pain, veteran banker KV Kamath tells Network18 Group Editor-in-Chief Rahul Joshi in an exclusive interview.
India
The ACB had recently raided the office and residence of former CEO Vasudeva Maiya and a few other executives of the bank in connection with a fraud case