Sebi allows buying MFs using e-wallets: It maybe a boost for e-wallet cos, not investors
if Sebi really wants to move MF a household financial instruments and ditilise MFs, Rs 50,000 limit is a needless obstruction.
Now apart from tradition ways of investing in MFs, you can simply do so by using your e-wallet on your mobile phone. Sebi has taken a decision to permit you to purchase mutual fund units worth up to Rs 50,000 through digital wallets.
According to Sebi, the step has been taken with an objective to channelise households' savings into capital market and to promote digitalisation in mutual funds. This look like a good move, a step in right direction, but is it really one such?
First let's take a look at a few more details of the proposal.
1) You can investment up to Rs 50,000 per mutual fund per financial year using e-wallets.
2) To buy MF units, balance loaded on your e-wallet through cash or debit card or net banking can be used.
3) Balance loaded through credit card, cash back, promotional scheme and the likes cannot be used for buying MFs.
4) Redemptions of such investments will be made only to your bank account and not reloaded to the wallet directly.
5) E-wallet issuers are forbidden from offering any incentive such as cash back and the like, directly or indirectly for investing in mutual fund scheme through them.
So far so good. So why are we saying it may not be all that great a move? Sebi clearly mentions that its objective is to channelise households' savings into capital market and to promote digitisation of mutual fund investments.
This move will clearly help MFs to penetrate potential investors in smaller tier-1 and tier-2 towns, as well as capture the younger digital generation. But, let's not forget Sebi also mentions on its website: "Limit of INR 50,000 would be an umbrella limit for investment by an investor through e-wallet and/or cash, per mutual fund per financial year".
Earlier in March RBI brought about tough new guidelines regarding KYC for e-wallets, where minimum KYC will be replaced with full KYC in times to come, which is a minimum of six months after acquiring customers or by 30 June this year, depending on type of e-wallet. Though e-wallets companies are asking for more time for full KYC as well as concession on full KYC for small ticket transactions.
The point here is if Sebi really wants to boost MFs as a household investment avenue through digitaisation, wouldn't Rs 50,000 too low a limit?
Pankal Mathpal, founder and managing director, Optima Money Managers Pvt. Ltd feels it is.
"It could benefit a new investor or a small investor. But in my view point, it's just another mode of payment. There are already different modes of buying MF where the Rs 50,000 limit is not applicable. Also, today, all MFs have their own apps from where you can buy MF directly using your phone and bank account/debit card. All in all, this move will probably benefit the digital wallets company to offer one more product offering, than the MF investors."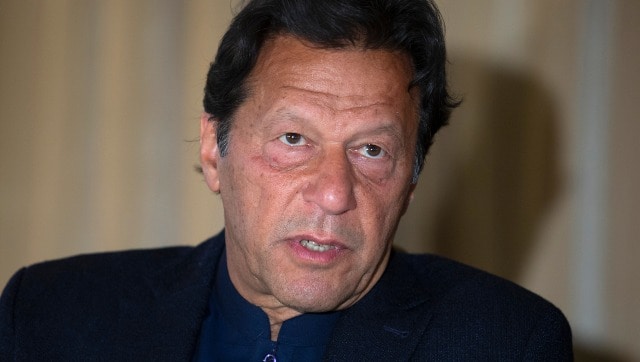 World
The global body against money laundering and terror financing had also asked Pakistan to work to address its strategically important deficiencies
Entertainment
The charge against Dillon Jordan is that he used PaperChase Films, his production company, as a front for the international prostitution ring
World
The clip received a mixed reaction on social media with some criticising the customer and others rallying to the customer's defence